Case Study
Faber, a leading brand of kitchen hoods, integrated its entire product development cycle, from CAD to ERP, using Teamcenter
Faber's product development department uses Teamcenter to coordinate the activities of all of its R&D teams worldwide
Faber
Faber, a business unit of the Swiss corporation Franke Group, is one of the top 3 global manufacturers of kitchen hoods, and ranked No.1 in Italy, where one out of two hoods is made by Faber.
http://www.faberspa.com
Headquarters:

Fabriano, Italy

Products:

Teamcenter

Industry Sector:

Consumer products & retail
Imagining, designing and manufacturing kitchen hoods
For fifty years, Faber SpA (Faber) has been imagining, designing and manufacturing hoods, becoming a leader in the global scene, not only in Italy, where one out of two hoods is made by Faber. Established in 1955, the company has been expanding constantly through acquisitions all over the world until 2005, when all of the organizations were acquired by Switzerland's Franke Group, leaders in sinks. Today, the Faber brand is managed within Franke Group's Hoods Product Line. As the "air specialist" within the group's Kitchen Systems division, Faber is in charge of coordinating the activities of group companies across India, Turkey, Argentina, Sweden, France and Russia.
Fabriano, the historical headquarters of the company in the Marche region, is home to the major research and development (R&D) center of the group; other R&D centers are located in Sweden and in Pune, India, where a manufacturing plant is planned.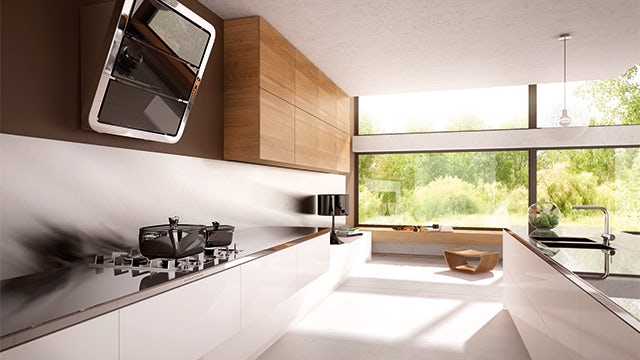 PLM starts in Fabriano
To handle the coordination of product development activities assigned by Franke Group to Faber after the acquisition, the Fabriano site managers immediately started looking for a suitable tool to improve coordination and synergy among all group companies. Samuel Riitano, R&D manager of the Hoods Product Line at Faber, explains: "For our product development and product lifecycle management (PLM) operations, we initially tried to centralize data searches using replicated databases; however, this approach was inadequate, mainly because we wanted to maximize re-use on one side, and to create an orderly R&D process on the other. When your organization is articulated and distributed, you need clear rules to manage projects within distributed teams having different cultures and languages. We were looking for a solution to keep everything together, defining accurate and clear working methods and procedures for all stakeholders."
In early 2008, the company launched a scouting activity aimed at the analysis of platforms that might respond to Faber's requirements. "Besides Windchill and SAP, which we were already using, we extended our evaluation to a third option, Teamcenter from Siemens Digital Industries Software," says Marco Castellani, who is responsible for BI and SOA (business intelligence and service-oriented architecture) at Faber. "For all software candidates, we checked integration with our CAD (computer-aided design) package Pro/Engineer and held a number of meetings with our research and development group to consider possible developments in PLM. From the very start, a preference emerged for Teamcenter."
After three years of analyzing the potential value and benefits of adopting a PLM solution that, starting from the hoods product line, could then be deployed across the entire organization, management re-activated the technology search in 2011. "At the end of this further analysis, everyone agreed that the PLM solution by Siemens Digital Industries Software was the right platform," Castellani adds. "A pilot project was launched in Fabriano to prove the benefits offered by the introduction of PLM."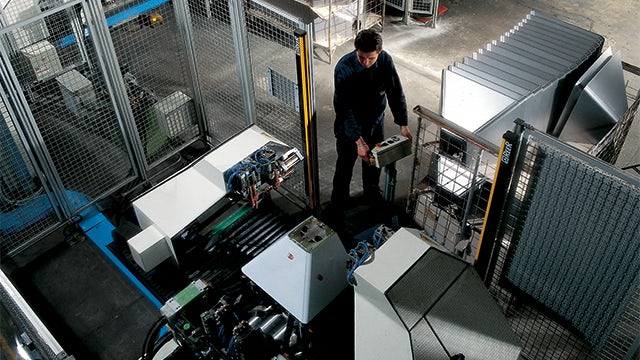 Quickly up and running
Only a few months after implementation, Teamcenter® software was in full productive use in Italy and Sweden, while other group companies in Argentina, India and Turkey primarily employed it for visualization. Everyone had direct, real-time access to all design information available in the database. "We have more than 30 people using Teamcenter," says Elisa Galassi, IS (information systems) manager at Faber. "Besides utilizing vaulting functionality with drawing check-in and check-out, project data management, workflows and drawing approval cycles, we have completed the integration with SAP, the ERP (enterprise resource planning) software adopted by Franke Group across the entire organization, enabling data exchange with the database for component searches based on item codes transferred between Teamcenter and SAP."
The Teamcenter implementation at Faber is significant for the Italian market, where PLM culture often boils down to CAD file vaulting and management. "We are completing the component classification process, for which we have created and populated most of the tree," notes Galassi. "We are now defining the proper management of engineering change orders (ECOs) and finalizing the model for engineering bill of materials (EBOM) management with the introduction of configuration." He adds, "It is very easy to work on the EBOM using Teamcenter."
Riitano adds, "This will be the final step of the first phase; afterwards, we will move out of engineering to define requirements for sales and manufacturing operations. Potentially interesting developments include cost quantification and new product costing. We are considering the direct involvement of our supply chain, via a portal that collects information from Teamcenter and makes drawings, specifications and other information available to our suppliers. Each supplier will then have access to all necessary information to prepare a quotation and post it on the portal, with a fully traceable process. As for costing, we would like our designers to read the cost of existing modules directly from the ERP system to estimate the cost of a new product; then, purchasing and business administration will be in charge only for new components."
Galassi notes, "We know that, using Teamcenter, you can open a view into SAP, to retrieve any information when you need it, without frequent updates and synchronization between the two systems."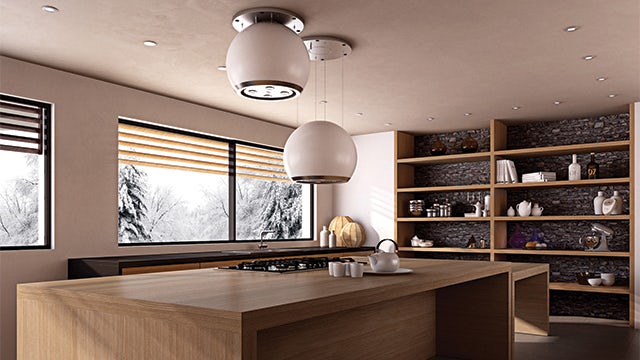 Tangible benefits
Faber management essentially identified three benefits resulting from the first phase of the implementation. First, full integration with the corporate ERP software enables quicker and leaner information searches for all engineering department users, who can work through one single interface and one desktop. Second, the management of drawings and technical information is more accurate and reliable, and, after initial database population, much faster. Third, structured workflows guide users through subsequent project stages without using paper documents or email messages, thus improving the tracking of all activities.
Benefits expected in the second stage are equally important, starting with the SAP® software integration. Castellani explains, "As soon as we complete the integration of the engineering bill of materials with ERP, we will have one single document describing the product in Teamcenter and SAP, with an optimized information transfer between designers and item code creators; this transition is critical both for the typical issues related to data transfer, and for time. With Teamcenter, we are confident we will minimize both. It is worth noticing that the integration between Teamcenter and SAP integration is bidirectional, a unique situation in Italy."
According to Riitano, once finalized, component classification will enable a better use and increased re-use of components, particularly useful in foreign sites even more than in Fabriano, where employees have proven experience and a deep knowledge of all components. He explains, "By collecting and classifying all components in a unified system accessible on a global scale, we will help all our users avoid useless duplications or re-create parts and objects that already exist somewhere." The benefits of classification are apparent for a company like Faber that manages 400 to 500 codes across 100 product families, plus the entire Franke Group catalog and models for its OEM customers. "The current portfolio includes active codes for approximately 5,000 finished products and almost 300 models, and every year we generate more than one thousand new finished product codes," say Riitano. "If we refer to components, we have 40 to 50,000 codes of raw materials and semifinished products."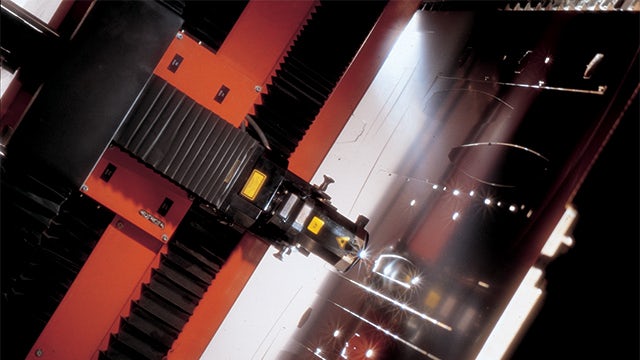 Promising developments
"We are pleased with the service offered by Siemens Digital Industries Software, starting from the initial approach with a high-impact presentation and proposal," says Galassi. "Siemens Digital Industries Software representatives have always been proactive and practical; they became quickly familiar with the technical jargon of our organization and responded knowledgeably to the questions of our designers, who use Pro/Engineer. Integration between two different vendors obviously caused some doubts, but Siemens Digital Industries Software's experience in this kind of integration offered solid assurances that have turned out to be true."