Case Study
Yanfeng Adient Seating Company fully deploys PLM to support synchronized global development
China's largest automotive seat supplier innovates with Siemens Digital Industries Software solutions
Yanfeng Adient
Yanfeng Adient Seating Co., Ltd. is the largest automotive seat supplier in China and provides OEMs with complete seat solutions, seat parts (metal frameworks, mechanisms, foam, trim cover and headrests) to complete seat systems that meet diverse customer requirements for brand images and design concepts.
http://www.yfjci.com
Headquarters:

Shanghai, China

Products:

NX, Teamcenter

Industry Sector:

Automotive & transportation
Automotive seat industry leader
Yanfeng Adient Seating Co., Ltd. (formerly Yanfeng Johnson Controls) was founded in 1997 as a joint venture of Yanfeng Visteon Automotive Trim Systems Company and Johnson Control Asia Holdings Company. The company provides automotive original equipment manufacturers (OEMs) with complete seat solutions, from standard 4-direction seats to luxury 18-direction seats, from seat parts (covering metal frameworks, mechanisms, foam, trim cover and headrests) to complete seat systems, fulfilling customer requirements for brand image and design concept.
After 17 years of operation, Yanfeng Adient has gradually completed vertical integration of the entire industry value chain and is now China's biggest automotive seat supplier. The company is also Johnson Controls Professional Automotive Trim Group's largest automotive seat joint venture in the Asia-Pacific region, with the most advanced and complete managerial and technical tools.
Yanfeng Adient not only supplies almost all automakers in China, but also enjoys a considerable share in the global market, exporting products to 19 countries. Currently, the company has more than 35 production and research and development (R&D) facilities and 18,000 employees in China, with headquarters in the Shanghai Kangqiao Industrial Zone and regional centers in Yantai, Nanjing, Chongqing and Guangzhou.
Yanfeng Adient owns the leading design verification and seat test capability in China. Through extensive exchange and cooperation with leading automakers, Yanfeng Adient has developed many seat products specifically for the China market with proprietary intellectual property rights, and has become a benchmark enterprise in the industry. The company provides seats and parts for about 30 percent of the vehicles in China. In addition, Yanfeng Adient has been recognized for supplier excellence by many OEMs, including Shanghai General Motors, Shanghai Volkswagen, SGMW, Great Wall Motors, Changan Ford Mazda, Changan Suzuki, Dongfeng Motor, JAC and others.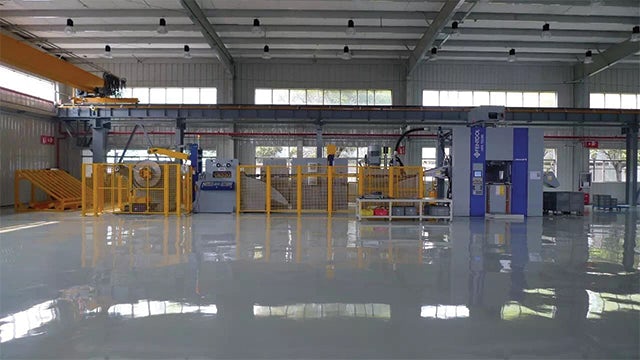 Continuous road to digitalization
Yanfeng Adient has customers all over the world, including well-known brands like GM, Benz, BMW, Ford, Volkswagen, Hyundai, Volvo, Land Rover and others. Automotive seats and parts must be developed simultaneously with, or even prior to, the design of vehicles, so Yanfeng Adient must shorten product development cycles and reduce design and engineering costs. Challenges include the geographic distance between design teams and engineering teams, the re-use of parts, and managing the data needed by customers for concurrent development.
Between 2012 and 2014, the annual sales revenue of Yanfeng Adient increased from RMB 18 billion yuan to RMB 25 billion yuan. In the opinion of Ni Jiawen, deputy general manager and executive engineering director of the technical center of Yanfeng Adient, the in-depth application of digital technologies has helped the company realize innovative results, contributed to the rapid growth of annual sales revenue and successfully transformed and upgraded the enterprise.
Yanfeng Adient began investing in digitalization in 1997, when the company began implementing the QAD enterprise resource planning (ERP) solution for management of materials, finance and other functions. The following year, the company introduced NX™ software as its computer-aided design (CAD) tool. Five years later, Yanfeng Adient implemented Teamcenter® software software for product data management (PDM), and established the Enterprise Program Information Collaboration (EPIC) environment for managing 2D data.
In 2004, Yanfeng Adient began expanding the application of Teamcenter and became the first user of Teamcenter among firms in China's auto parts industry. Thanks to the successful implementation of Teamcenter, Yanfeng Adient won second place in the 2006 Asia-Pacific PLM Excellence Award.
In 2012, Yanfeng Adient further promoted Teamcenter to support its core businesses. "We chose Siemens Digital Industries Software as our partner because they lead in 14 of the 17 categories of enterprise requirements," says Ni. "Teamcenter supports us in maintaining our competitive edge, realizing our corporate strategies and improving our R&D capabilities." Teamcenter is used in the research and development of dozens of seat systems, and on the average has cut data retrieval and sharing time by 90 percent, increased parts re-use from five percent to 25 percent, reduced manual file operations and improved data accuracy and security.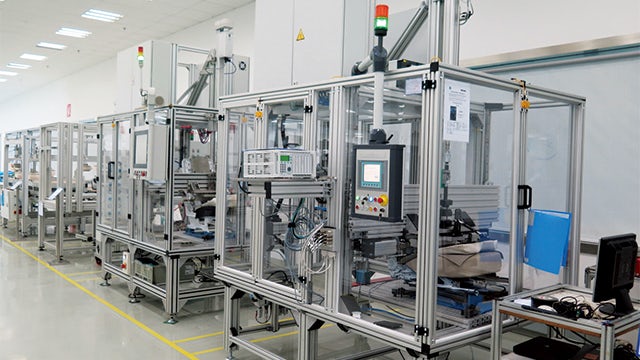 Business challenges lead to new engineering management solution
The rapid growth of Yanfeng Adient presented new challenges. The number of new projects increased quickly while the human resource (HR) development was relatively slow, resulting in a serious shortage of engineering managers. Furthermore, as OEMs became more focused on passenger safety and comfort and attached more importance to the development of seats, they tightened requirements for time and quality. Lastly, more than 100 seat development projects were conducted in parallel, with different customers, production times and product requirements.
All of the company's projects needed to progress steadily in terms of technical feasibility, cost control and product quality control. According to Ni, Yanfeng Adient needed an engineering management system to enable business process transparency, and hoped that such a system would provide support for managing knowledge, deliverables, scheduling, project budgets and quality, while also satisfying the development needs of the core business.
In 2013, Yanfeng Adient teamed with Siemens Digital Industries Software to develop and test a proprietary engineering management system, one of the first of its kind, to address engineering, business, budget, program, process and people. Using Teamcenter, this solution was designed to manage all the systems of a large technical center (except data), including budget, HR allocation, expense tracking, task allocation and others.
Yanfeng Adient arranged for the most experienced engineering supervisors and managers to participate in the entire system development process. The company conducted the development and implementation activities in a top-down manner, and optimized rather than re-formulated existing processes. The system goals were definite, with strict control over the scope. In the course of development, refinements to the system were accommodated, provided that they did not change the initial goals.
Called EBP, the system has eliminated the use of engineering prototypes for production and supports a design methodology that uses automatic optimization to develop lightweight products. The EBP system embodies best practices for resource management and engineering process flows, including work tasks and deliverables. It also manages the preparation, use and reporting of budgets.
EPB has supported several business improvements since its implementation. Yanfeng Adient has enhanced the project scheduling and time control and increased project pass rates through implementation of best-practice product development processes. The engineering knowledge embedded in the system enables component designs to be based on optimized engineering practices from the earliest stages of design.
With the EPB system, each employee clearly understands each project and its work schedule, so that online and offline development work can be organically combined through weekly project-specific development team communications and exchanges. EBP is also linked to the purchase and finance systems of Yanfeng Adient, which enables more effective control of project costs. "Yanfeng Adient's PLM system is a part of the EBP project, a global synchronized development project of Johnson Controls. After combining EBP with PLM, all of Yanfeng Adient's day-today work is fully computerized," says Ni.
Full implementation of the PLM system
In 2014, PLM was fully deployed at Yanfeng Adient. At that time, supporting systems had been implemented incrementally. Part numbers, CAD files and documents were separately managed in different systems and not associated, resulting in managerial inefficiency. The information technology (IT) system of the engineering team wasn't linked to the quality, production and process systems, and an effective visualization tool wasn't yet available, thus making it difficult to improve work efficiency. There was no support for concurrent development or visualization of global projects.
With the implementation and application of the PLM system, Yanfeng Adient's core businesses gained sufficient data support and process advantages. "PLM covers all the product data of Yanfeng Adient and enables the company to better support quality- and manufacture-oriented design," Ni explains. "It has replaced several different business systems, enables more effective and more accurate management of business processes and product data, supports cross-department parallel work activities in the company, and realizes synchronization and sharing of data among all global sites. The application of digital engineering makes Yanfeng Adient capable of efficient innovation."
The digital model-based product development process enables accurate and efficient product design. Through seamless integration between product visualization and manufacturing simulation, digital engineering enables all participants to simultaneously access the latest engineering information.
Manpower savings illustrate the advantages. "In 2004, with annual sales of several billion yuan, Yanfeng Adient employed seven data administrators," says Ni, "while in 2014, with annual sales of 25 billion yuan, Yanfeng Adient still employed only seven data administrators, despite the significantly expanded business and capacity. Without the help and support of Siemens Digital Industries Software, this would not be possible."