Case Study
Reducing quality control process time by 85 percent
Gore uses Opcenter to create a sustainable manufacturing execution system platform
W.L. Gore & Associates
Gore provides clinicians and patients with healing solutions and medical devices. With more than 40 million implants worldwide, it offers its medical products to provide solutions, working with the body's tissues and organs to allow less invasive procedures and restore normal functioning. Gore develops products that
improve clinical outcomes for medical device manufacturers.
https://www.gore.com/
Headquarters:

Newark, Delaware, United States

Products:

Opcenter

Industry Sector:

Medical devices & pharmaceuticals
Driving digital transformation
W.L Gore & Associates (Gore) provides clinicians and patients with various healing solutions and medical devices. With more than 40 million implants worldwide, it offers its medical products to provide solutions, working with the body's tissues and organs to allow less invasive procedures and restore normal functioning. Gore uses its experience in the medical industry to develop products that improve clinical outcomes for medical device manufacturers. Gore started its digital transformation journey in 2018 when it identified a need to update processes and systems in targeted areas of operations to improve performance.
The company was looking to replace its manual paper-based system with a digital system. Using paper master process sheets (MPS) for its processes required 22,000 physical entries per week and these demand levels were projected to only increase over time. Beyond the time and resources required to create the entries, the nonconformance reports (NCRs) generated from manual data entry errors were costing the company between $5,000 and $10,000 each for investigation and processing time of related paperwork. Using Gore's paper records would require 48 to 72 hours to assemble a device history record (DHR) for review or audit response, which is unsustainable for long-term production.
One mistake companies often make is designing and configuring a solution based on its current paper process. This approach fails to leverage the value creation a digital system can provide. Gore wanted to avoid this mistake to improve current production levels and create a sustainable production process. Gore's medical products division (MPD) team set out to develop and implement a manufacturing execution system (MES) platform that would enhance manufacturing error-proofing capabilities for all MPD production lines.
Gore had used products from Siemens Digital Industries software for more than 15 years and was looking to continue using Opcenter™ software, which is part of the Siemens Xcelerator business platform of software, hardware and services, to streamline this project. The company found that using Opcenter was the only solution that would meet their rigorous needs to regulate their environment.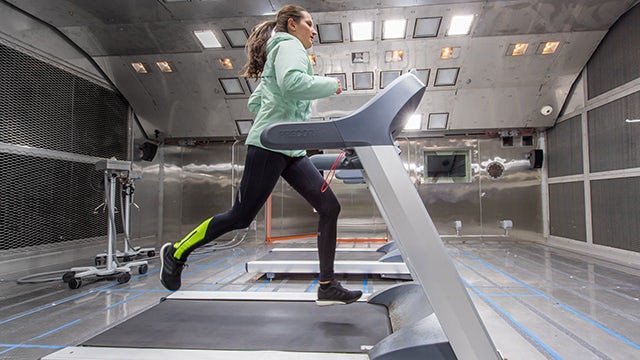 Improving production levels
Gore's MES team had to show they could implement an MES and do no harm, which required extra work for operators that could slow them down. The first production line they chose for implementation experienced significant demand growth and the production team optimized the layout, procedures and product flow to maximize efficiency.
In February 2019, Gore began forming the business and information technology (IT) team that would execute the MES pilot. In the first six months, the team developed their implementation approach and carefully documented their current state of business and system processes. They spent the next three months developing the future state design requirements for the new MES.
In October 2019, Gore outlined their build activities and prepared for its first segment review (SR). The SRs were detailed user experience reviews based on demonstrations of process steps that were in scope at that point in the project. In December, Gore built out the MES user experience simulation lab to represent the first step in the process (front end of the workflow), where they executed the first SR (SR1). One of the biggest challenges for companies implementing a new IT system is organizational change management. Gore used Opcenter to create the simulation lab to provide a system replica of the shop floor to rapidly test and confirm the design and required MES functionality. It was beneficial for users and supply chain leaders to get an early look at the MES and provide feedback and generate excitement for MES adoption.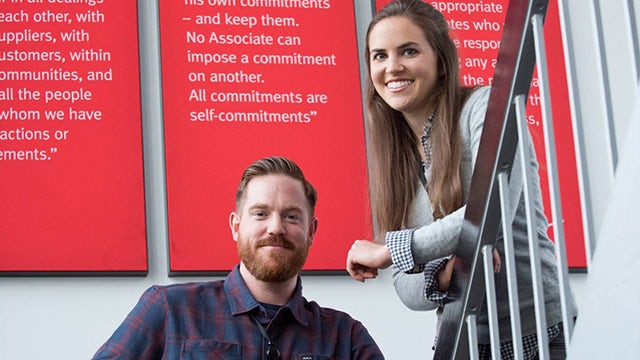 In February 2020, Gore executed SR2 and prepared for computer system validation (CSV) and performed formal functional testing of the capabilities confirmed in the first two SRs. Unfortunately, the COVID-19 pandemic hit. They quickly adjusted the planned in-person functional testing in mid-March to virtual and all travel stopped. The virtual formal functional test sessions for SR2 continued with scheduled virtual test events in April and May.
The third step in the process required the most development, culminating with SR3 in May 2020. Build finalization, issue resolution and test script writing continued through June and July, followed by test events concluding in the fall. Gore prepared for user acceptance testing that was executed in November. Through January 2021, Gore prepared the production line to go live. The production line went live on the last day of February 2021. Gore then launched a second product line in September 2021 and a third in August 2022.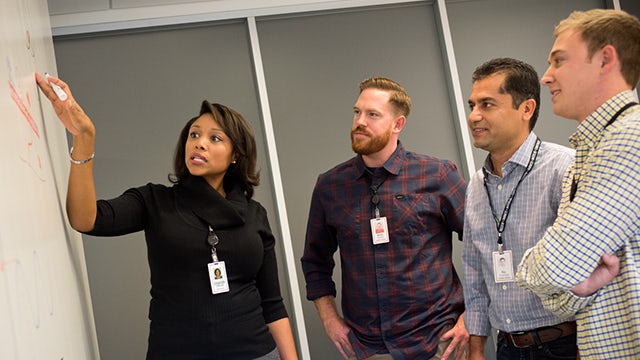 Performing deep requirements analysis
The team conducted a detailed current state review of all the activities on the production line to determine requirements. The output from the requirements analysis was key in the future state design – determining what functionality was out-of-the-box (OOTB), what new capabilities would be required (if any) and the sequencing for deployment. That formed the basis for the system configuration work using Opcenter. Gore worked with Siemens to apply computer software assurance (CSA) on its MES project.
Using the CSA approach helped Gore leverage inputs to develop its CSV strategy. Gore moved from a traditional "validate everything" approach that is laborious to a more streamlined, risk-based assurance approach. Gore also used an agile approach for testing functional test evidence in an application lifecycle management (ALM) system, significantly reducing the CSV time.
Typically, Gore would wait until the solution was complete and then begin a functional testing phase of all aspects of the system, which could take 12 to 18 months. With the new combined CSA agile approach and using Opcenter to streamline simulations, Gore completed the functional testing in about four months. Another benefit of using Opcenter was the increase in quality control (QC). The QC prep area immediately experienced an 85 percent reduction in process time by eliminating paperwork. Eliminating paperwork also helped Gore leverage an electronic device history record (eDHR) that the team can now produce in minutes compared to the 48 to 72 hours that it took to prepare a paper DHR. The team plans to continue using Opcenter to implement and launch five more lines in the future as the pace of implementation accelerates.