Case Study
Fast-growing business in defense industry
Industry 4.0 drives business development opportunities
Transemic Information Technology
Transemic focuses on the national defense and military and high-end manufacturing industries. Through years of practice, it has formed the core ability of digital enterprise construction with virtual reality integration and software/hardware interconnection. The company can provide users with digital enterprise top-level design, international leading industrial software product research and development, implementation, training and technical support.
http://www.transemic.com.cn/
Headquarters:

Beijing, China

Products:

Fibersim, Teamcenter

Industry Sector:

Aerospace & defense
Transemic Information Technology Ltd. (Transemic) focuses on the defense industry and has been a Siemens Digital Industries Software Solution Partner since 2015, advancing to platinum tier status in 2016. The business is expanding with opportunities initiated by the Made in China 2025 initiative inspired by the Industry 4.0 plan in Germany. The Chinese initiative, drafted by the Ministry of Industry and Information Technology, aims to apply information technology to innovate production processes and elevate the efficiency and quality of Chinese producers to the highest ranks of global production chains.
"Industry 4.0 gives us very good business development opportunities in China," says Jia Zang, chairman of Transemic. "Now the direction is that software drives hardware, and in the future, software, which is about 30 percent of the total, may lead hardware's innovation and changes. It is a challenge for us, but also a business opportunity.
"Because Siemens is at the forefront of Industry 4.0, Transemic can rely on a valuable partner with strong brand equity in digitalization. "The influence of the Siemens brand empowers us to engage our industry customers and helps us enhance trust in relationships with customers," Zang says.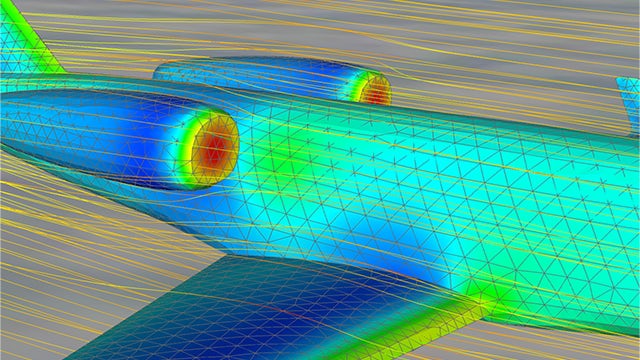 Business partnership and Expert recognition
Transemic values Siemens' relationship with partners to work for their mutual benefit. "Siemens focuses a lot of effort on our business development," says Zang. "Siemens hopes to grow together with its partners and shares the achievement and benefits with them." One way is through the Expert part-ner specialization initiative. Transemic joined the program to differentiate itself from the competition and obtain deeper and broader expertise in their industry.
The company understands that in the face of complex and changeable business environment challenges, customers are gradually shifting from focusing only on products to selecting excellent service providers for industry-specific delivery based on first-class products. They are more willing to choose service providers who are familiar with product capabilities and business characteristics, can provide complete solutions and deliver long-term value.
Achieving the Expert partner recognition enables customers to more quickly understand the professional capabilities Transemic has that are verified by other customers and have been recognized by Siemens. This helps build confidence, trust and longer relationships.
Recognizing success with specialization
The Siemens Digital Industries Software Xcelerator™ solution portfolio is a key factor in Transemic's business success. According to Zang, "Siemens products provide total solutions to our customers that helped us achieve platinum tier level status."
For example, Transemic had a customer whose plants reside in different locations and was challenged with collaborative development, timely tracking of project execution, and the inability to carry out collaborative design based on models and low stability of data. As experts in Teamcenter™ software, Transemic relied on the multisite collaboration technology in Teamcenter and implemented a remote collaborative solution that met the customer's needs, carrying out successful practices in terms of planning, data, process and other collaborative requirements.
The outcome was a digital collaborative platform spanning time and space that enabled distributed design and manufacturing teams to share collaborative work patterns, realize comprehensive collaboration based on processes, reduce coordination and communication costs, improve development efficiency and data accuracy, and improve product quality.
Based on the Expert recognition, customers have more trust in Transemic and highly appreciate the advanced training, technical expertise and solution offerings. With an extensive customer base and project practices in the defense and military industry, Transemic has been recognized by Siemens as experts in Teamcenter (PLM) and Specialized Engineering Solutions software.
Looking forward, Transemic will help customers achieve innovation in the fields of complex electromechanical product research and development, surface-mount technology (SMT) intelligent manufacturing, composite material development, the MindSphere™ Industrial IoT as a service solution, and use the Mendix™ platform for low-code development to help enterprises rapidly develop industrial applications to help them realize comprehensive virtual and real connectivity.