Case Study
Automotive manufacturer uses Fibersim to increase overall development speed of composite parts by 45 percent
Siemens solution enables Toyota Customizing & Development to maintain stable and constant product quality
Toyota Customizing & Development Co., Ltd. (TCD)
It is a subsidiary of Toyota Motor Corporation and is primarily focused on developing special vehicles (ambulances, etc.) and designing and analyzing special parts (especially composite parts) for the parent company. TCD has three main business units: accessories, conversion and motor sports.
https://www.toyota-cd.co.jp/english
Headquarters:

Kanagawa, Japan

Products:

Fibersim

Industry Sector:

Automotive & transportation
Achieving a stable production environment
TOYOTA CUSTOMIZING & DEVELOPMENT Co., Ltd. (TCD) is a subsidiary of Toyota Motor Corporation and primarily focuses on developing specialized vehicles (race cars, ambulances, etc.) and designing and analyzing special parts (especially composite parts) for the parent company. TCD has Automotive and transportation TOYOTA CUSTOMIZING & DEVELOPMENT Automotive manufacturer uses Fibersim to increase overall development speed of composite parts by 45 percent three main business units: accessories, conversion and motor sports. It is headquartered in Kanagawa, Japan.
Initially, TCD used other draping simulation software to create the manufacturing data that is used on the shop floor for carbon fiber parts.
However, when TCD took on the task of developing carbon parts for Toyota's commercially available sports car that uses carbon fiber reinforced polymer (CFRP), it became clear they needed a simulation tool that could help them maintain a stable production environment.
"As a member of the Toyota Group, which is an automotive industry leader in quality and performance, especially when it comes to mass production, it became necessary to create patterns using digital simulation," says Masaaki Tanaka, team leader of the TCD Research and Development (R&D) Division. "For this reason, I came to believe we needed a draping simulation tool.
"Our challenge is to mass produce vehicles. Unlike our race cars, which must be built in a short period of time, mass-production vehicles take a longer time to develop and produce. However, we still have the pressure to shorten our development time to create a high-quality sports car comparable to a race car."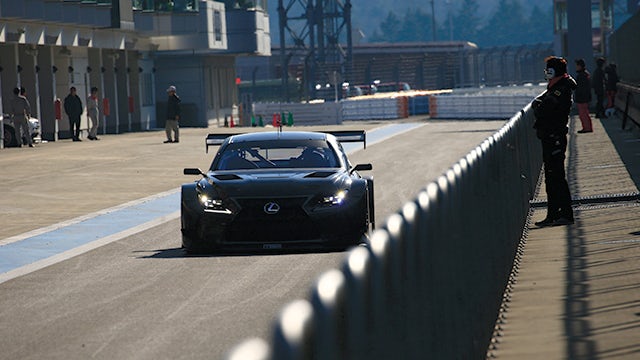 Leveraging the accuracy of Fibersim
To achieve Toyota's required performance, TCD must meet requirements not only for appearance, but also for the strength and rigidity of the designed product. There are many differences between requirements for mass-produced automobiles and race cars, and a primary one is mass-produced vehicles must be high quality and low cost.
After spending a year conducting a comparative study, TCD selected the Fibersim™ portfolio from Siemens Digital Industries Software to help them enhance their composite part design and analysis. They have been using it since February 2018. Previously, TCD used other draping simulation software.
"I wanted something with a higher level of accuracy," says Tanaka. "As a result of various investigations, we found that Fibersim provided the most accuracy in flat pattern development. Additionally, it offered a lot of functions for accelerating development speed, such as standardizing the product development process with quality that is stable and constant. Other draping simulation software had similar functions, but we chose Fibersim because it performed better and that led to time savings.
"The most reliable measuring factor of accuracy we use is the length of the outline. Accuracy is our highest priority and it was great to see that Fibersim provided that. Also, it was beneficial to be able to export the draping simulation results to CAE analysis software as our group is responsible for structural analysis as well."
The motor sports department uses Fibersim, which is part of the Siemens Xcelerator business platform of software, hardware and services, on the Toyota GT500 sports car project.
TCD is also using Fibersim to develop car- DEVELOPMENT Co., Ltd. bon fiber parts that are used by Toyota on mass-produced vehicles.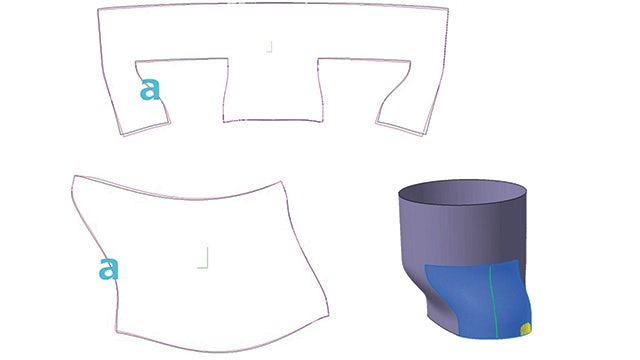 Reducing development time of composite parts
The TCD R&D department composites process includes: draping, flat pattern simulation, flat pattern development, sending it to the cutting machine, creating instruction documents and layup.
"With Fibersim, we experienced a 20 percent reduction in time compared to other draping simulation software," says Tanaka. "One of the big factors that contributed to that reduction is the multi-ply functionality of Fibersim.
"From flattening to cutting machines, with sample parts we saved about 90 percent of time.
"Further, we reduced the time it takes to create the instruction documents by 80 percent. With Fibersim we end up reducing layup and pattern design time by 20 to 30 percent.
"While we are seeking better quality products for mass production, the challenge is there is a lot of data being transferred, including registration and updates for the instruction documents and cutting machines. This characteristic of mass production led us to achieve an overall time reduction of 45 percent on composite parts.
"In the case of racing cars, in most cases we manufacture the part only once so this sort of procedure does not happen frequently."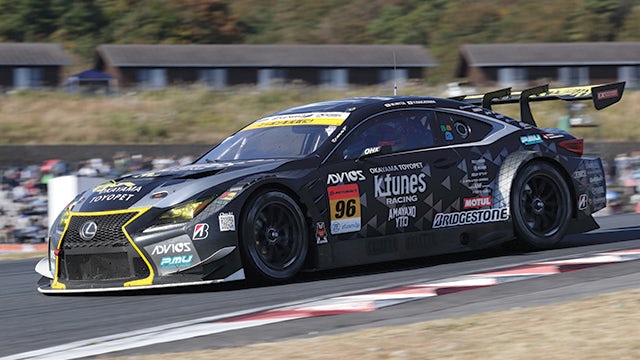 Providing constant quality
The reason for this sort of huge time reduction comes mainly from mass production. Mass production requires constant quality checks and the instruction document plays a huge role in this. Reducing the time needed for creating an instruction document is a big advantage overall for saving time. There is also a reduction in redoing parts due to improved analysis accuracy.
"I don't think it ends with Fibersim alone," says Tanaka. "On the axis of analysis, the transfer from Fibersim to structural analysis, for example, we are talking about prepreg now, but if you think about resin transfer molding, there is also feedback to the upstream design in terms of resin flow resistance and flow method. Downstream we are considering consistent developments such as the flow of resin when molding after creating a pattern for RTM design.
"Our biggest advantage in this case is the capability to be able to automate and update plybooks. In the past this required quite a lot of manpower to update the ply books, but Fibersim enables us to reduce this a lot. The reason why we emphasize this is because we are required to create plybooks as an output and in many phases and states we need to log and manage when/what/how we made the changes. Fibersim makes it very easy to do this."
Although TCD started using Fibersim to achieve accurate simulations and flat patterns, eventually it realized the software significantly reduced the manufacturing lead time as well as the duration of the overall product development process, which addressed many of the challenges TCD faced in the past.