Case Study
TOREX uses Siemens EDA tools to satisfy IC requirements and shorten design cycles
Japanese power integrated circuit leader uses Tanner to increase return on investment
TOREX Semiconductor Ltd.
TOREX Semiconductor is an analog CMOS professional group that specializes in power ICs.
https://www.torexsemi.com/
Headquarters:

Tokyo, Japan

Products:

Tanner Custom IC Tools

Industry Sector:

Electronics & Semiconductor
Introduction
Tokyo-based TOREX Semiconductor (TOREX) specializes in the development of analog (CMOS) power integrated circuits (ICs). TOREX's reputation for excellence is readily recognized as its best-in-class ICs achieve the optimum balance between size and cost. TOREX expands the product portfolios for smaller or lower-power products while ensuring the highest quality and reliability.
From popular mobile devices such as smartphones, digital cameras and computers to in-vehicle systems such as car navigation, electronic toll collection (ETC) system in-vehicle devices and power windows and even industrial-use robots, customers recognize the TOREX brand for its elevated level of technological innovation and performance.
TOREX's signature product is its XC9281/XC9282 series power converter. It is billed as the smallest in-class DC/DC input, with 2.5 to 5.5V output, and 600mA MAX step-up power conversion. The design team made it the smallest step-down DC/DC converter by reducing the IC's whole footprint, including the circuit and surrounding parts, such as the input condenser, output condenser and coils.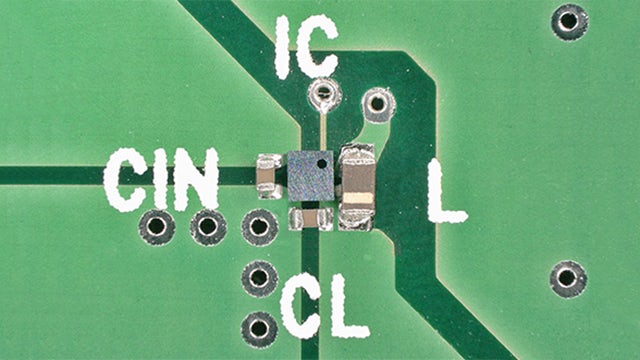 Meeting the challenges of power IC designers
During the IC design process, a primary architecture is entered into a schematic editor, then run through simulation to check the design before fixing the specification. The design tools must be powerful yet easy to use, so designers can freely move from schematics to layouts and freely add or remove features for their design.
"Our designers work really hard to achieve lower power and smaller IC packages every day," said Nobuhiro Aoki, XCL Product Design Group, Product Development Group, Development Division, TOREX. "If you stay with a conventional approach, your design will no longer meet market demands in terms of size and cost. Our designers are always seeking how to simplify and minimize product configuration while maintaining optimum performance and reducing manufacturing and temperature variation."
TOREX uses Tanner™ software from Siemens EDA to achieve its design goals. The Tanner product suite provides TOREX with a full-flow design environment for analog/mixed-signal (AMS) designs and encompasses everything from schematic entry to layout. Designers can choose different tools based upon their needs at each phase, whether it be schematic and layout entry, the foundry's product design kit (PDK) selection and/or circuit/chip size estimation.
Tanner played a significant role in TOREX's ability to reduce the step-up power converter's entire package size (including surrounding components) to one-tenth of its conventional products. The step-up power converter controls the noise level as it adopts TOREX's unique feedback-loop control approach to reduce the variation of switching frequencies.
"Using Tanner design tools, TOREX has developed the smallest converters possible without sacrificing functionality and performance," says Aoki.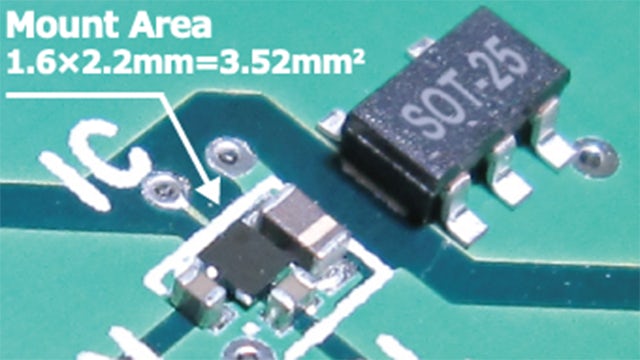 The design solution
Tanner is a full-flow tool suite for custom analog and mixed-signal designs. Siemens provides complete analog design flow (schematic editor, simulator, layout editor, DRC/LVS/parasitic extraction), a digital design flow (digital simulator, logical synthesis, automatic place and route) and a mixed-signal design flow.
TOREX designers especially like using the S-Edit schematic editor and the L-Edit layout editor. The ease-of-use of these tools greatly improves TOREX's design efficiency.
"In the simulation phase, Tanner offers effective and simple functional verification, for example high-impedance verification," says Aoki. "The simulation allows us to detect potential operational issues that are difficult to detect during the design phase. This eliminates manufacturability issues in early stages."
TOREX has also found that, since incorporating Tanner tools into its processes, communication with the fab is easier and smoother. The fab provides certified PDKs for Tanner, including simulation models, parametric cells, DRC/LVS/RC extraction rule files that significantly improve simulation results.
Tanner supports both the Windows® and Linux® operating systems. TOREX installs a copy of the necessary Tanner software into a Windows laptop and carries it to the customer site. Tanner also provides TOREX with unmatched flexibility, as its designers can run the Eldo™ software simulator and Calibre® verification tools in Windows installed on Linux within Tanner software.
"TOREX uses Siemens EDA's fully customizable analog mixed-signal solution to develop our highly competitive power IC packages," said Hiroyuki Nakano, Process Engineering Group, Process & Product Engineering Department, TOREX. "Our mission is to build a highly reliable design solution that helps shorten our design time. As Tanner is a proven tool and has been widely used in analog on-top design areas, I am confident Tanner will help TOREX improve our design ROI."
TOREX has successfully customized tools and PDKs to fit its design environment and plans to continue investing in further improvements. To that end, TOREX is employing Tanner Design to manage the test bench and simulation results to eliminate human error. More specifically, TOREX wants to use its most up-to-date simulation results to visualize pass/fail checks.
"When we changed our front-end design tools to Tanner, the Tanner teams enabled us to smoothly transfer our legacy and design assets into the new environment," says Nakano. "We look forward to continue working with Siemens as our reliable tool provider to achieve higher ROI."