Case Study
Manufacturer specializing in plastic waste recycling plants uses Solid Edge to enhance collaboration and reduce lead time
Siemens Digital Industries Software solution enables Tecnofer to virtually simulate and validate critical machinery parts
Tecnofer
Tecnofer was established in 1976 and manufactures fully automated custom plants for the recycling of plastic waste with high levels of contamination. The plants are customdesigned to meet customer requirements. The solution is turnkey, including the building and installation of the recycling plant, technical assistance and training for operators.
http://www.tecnofer.biz/
Headquarters:

Ceneselli, Rovigo, Italy

Products:

Simulation, Solid Edge

Industry Sector:

Industrial machinery
Innovation that improves profitability
The massive use of plastics in all industries, especially for packaging, generates an increasing volume of waste that is hard, if not impossible, to dispose of with traditional methods such as dumping sites. Since its founding in 1976, Tecnofer, located in Ceneselli, Rovigo, Italy, has recognized the need to find suitable technological solutions to significantly cut the waste flow to dumping sites.
The first automatic plastic recycling plants with the Tecnofer brand were used in the Italian market, and have since been exported all over the world. With more than a 1,000 customers in 60 countries, Tecnofer is a leader in this ever-changing industry, which requires constant technology research and development (R&D) combined with great passion and dedication.
Tecnofer's mission includes designing and constructing equipment that is able to keep up with the evolution of polymer families and the resultant products that are introduced to the market. Achieving continuous product innovation is a major challenge for companies that wish to remain competitive in this industry.
Today's research is focused on new types of materials to meet the demanding requirements of industries, such as automotive, food, packaging, electronics, construction and life sciences. Each type of industrial waste and residue is unique in terms of chemical and physical properties and contamination.
With Tecnofer's technology and its capacity to support customers through all design stages, each recycling plant is made to order, combining quality and flexibility to deliver a turnkey solution. The company has grown by leveraging these attributes as well as by investing in people with the best skills, being active in the marketplace and constantly implementing its products to reinforce the trust of major global brands.
"Our company invests a large share of profits in R&D and brains," says Vito Garbellini, founder and president. "We select people with ideas and the courage to implement them, with no fear of making mistakes. The result is a constant flow of innovation that improves the profitability of a plant for the customer, while it ensures Tecnofer constant business growth and the consolidation of our leadership position."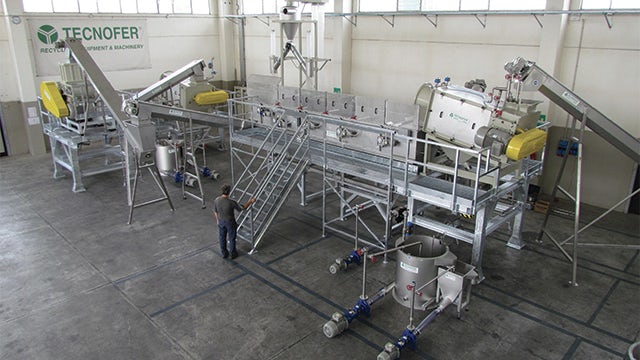 Keeping up with changing demands
Ready to celebrate its 40th anniversary in 2016, Tecnofer recently expanded its expertise to include new applications for different types of waste, including pulper residues, products produced by the Tetra Pak Group, food packaging (separating content and packaging) and light metals.
"Market demand keeps changing and we are tailors who make dresses to measure," Garbellini says. "We collect customer requests and develop a project according to their investment capacity, taking into account available waste volumes, their origin, composition and contamination." Tecnofer's typical customers are private companies with significant quantities of plastic waste that are often used to produce pellets and manufactured items, and that need to reduce their dependence on the petrochemical industry for raw materials.
"Our customer portfolio includes global corporations that can produce polymers from their own waste with recycled plastic volumes up to 120,000 to 140,000 tons annually," says Garbellini. "Another category is solid waste collectors, who have realized that waste recycling offers more added value than dumping sites, where the costs for nonperishable material disposal are constantly rising."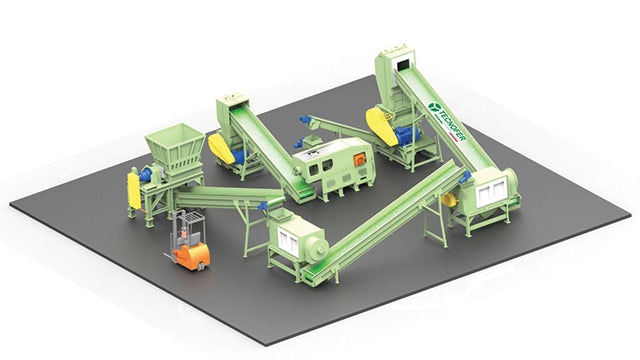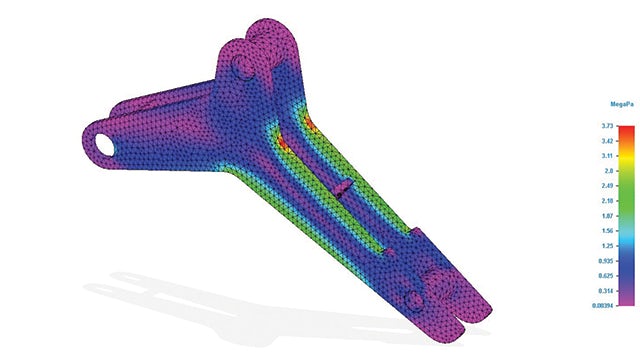 In-house expertise
The construction of a new plant starts with Tecnofer's technical salespeople and the staff that collects customer requirements and transfers them to the engineering department.
"Our plants are entirely made in-house, including precision mechanical parts and automation," says Riccardo Campion, design manager. Tecnofer is focused on developing and implementing automated control of plants in order to provide quality, reliability and equipment safety.
These goals are increasingly integrated in the work process and involve two aspects: meeting increasingly tight environmental impact standards and cost effectiveness goals related to plant efficiency.
For years, Tecnofer has relied on product lifecycle management (PLM) specialist Siemens Digital Industries Software for plant automation solutions. "Using Siemens Digital Industries Software solutions provides us with an excellent calling card, especially for companies with global operations as they know we can offer quick action in case of problems," Campion says. "With PLC (programmable logic controller) devices and other automation components by Siemens, we can offer top reliability to customers, preventing failures that negatively impact productivity or downtime beyond scheduled maintenance. Our plants feature high automation standards, with remote control via VPN (virtual private network) to monitor operating parameters and take action if required, achieving a significant reduction in maintenance costs and time. The operator is supported by a simple interface for plant management, where you can supervise the operation of the entire line from a dedicated workplace."
Performing realistic simulations
The technological partnership between Tecnofer and Siemens Digital Industries Software is not limited to automation. After designing in 2D for many years, the engineers at Tecnofer have changed their approach to product development.
"The added value of 3D modeling is strategic for a manufacturer of measure-made equipment," Campion says. "The ability to modify designs quickly on-the-go with Solid Edge has a positive impact on costs."
After conducting an exhaustive overview of packages, the Tecnofer management attended a Solid Edge® software demonstration by Siemens Digital Industries Software's partner, CCS Team. They were struck by the efficiency and versatility of Siemens Digital Industries Software's computeraided design (CAD) software.
"If you develop new products on a continuous basis, 3D modeling requires a longer initial concept phase – but then it provides a full and detailed vision of a plant, with more accurate and reliable results that enable you to speed up production, preventing possible defects downstream," Campion says.
Designs developed with Solid Edge are then analyzed using integrated simulation tools. The designers can validate parts and assemblies without leaving their Solid Edge environment. Using Solid Edge Simulation and its finite element modeling capabilities minimizes physical prototyping, while cutting material costs, testing and design time.
"Our machines include critical parts subject to strong stress," Campion says. "With Solid Edge Simulation, we can identify possible critical issues before we move into production. Structural analysis is applied to levers, pistons and other mechanical parts subject to failure, which can be optimized virtually, reducing costs and shortening cycle time."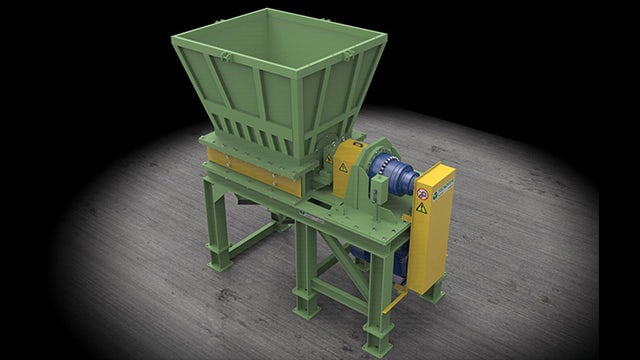 Streamlining collaboration
Following the adoption of Solid Edge, the Tecnofer staff has also realized the strategic value of teamwork and collaboration in design.
"Solid Edge clearly proves that 3D encourages and streamlines collaboration across the entire team," Campion says. "Working elbow-to-elbow on one integrated model for the entire machine, each employee is more aware of his or her contribution and the role of each colleague."
As a result, Tecnofer has implemented a top-down approach to 3D design, starting from the assembly of an entire plant and assigning each designer to the development of specific parts and details. Tecnofer typically handles large assemblies of plants made up of 50 to 60 machines, each including up to 6,000 parts.
"Since we began using Solid Edge, we have changed our approach and mindset," Campion says. Another key strength of the software is flexibility to create pictures for marketing and advertising purposes.
Tecnofer found the same level of versatility and collaboration with the CSS Team, the Siemens Digital Industries Software partner that provided initial staff training and offers constant support, responding to frequent phone calls during the initial stage of implementation and adapting its answers to the level of knowledge and skills of Tecnofer's staff.
"We also selected Solid Edge because we found a partner like CCS," says Marinella Garbellini of the financial and contractual department at Tecnofer. "They are not just suppliers. Like all the technology partners we select, the CCS Team also has qualified technical resources. The concept of teamwork also applies to them. The value of a product must be enhanced and supported by competent people who know how to apply and use it in every situation, and guide you to achieve the greatest benefits."