Case Study
Analytical instrument maker achieves zero defects by focusing on continuous improvement with Opcenter
Siemens Digital Industries Software solution enables SPECTRO to set quality benchmarks so they can fully leverage market opportunities.
SPECTRO
A member of the AMETEK Materials Analysis Division, SPECTRO is one of the world's leading suppliers of analytical instruments, employing optical emission and X-ray fluorescence spectrometry technology. Founded in 1979 as a three-man enterprise, SPECTRO employs over 400 employees around the world. Since its inception, SPECTRO has delivered over 30,000 instruments.
http://www.spectro.com
Headquarters:

Kleve, Germany

Products:

Opcenter, Concern and Complaint Management, Opcenter Quality, Quality Action Management
Providing continuous improvement
SPECTRO Analytical Instruments GmbH (SPECTRO) is a member of the AMETEK Materials Analysis Division and a leading supplier of analytical instruments, employing optical emission and X-ray fluorescence spectrometry technology for the elemental analysis of materials.
Elemental analysis is continuing to develop at a fast pace worldwide, demanding precision, complex system requirements and expanding fields of applications for even routine operations. SPECTRO continues to shape advancements in this field, providing new solutions and continuous innovations.
Founded in 1979 as a three-man enterprise, SPECTRO employs more than 400 employees around the world. Since its inception, SPECTRO has delivered over 30,000 instruments, from hand-held spectrometers for applications such as metal recycling to fully automatic analysis systems for process control. The company's customers include small enterprises and large international concerns, with SPECTRO devices contributing to both safety and product quality in a variety of industries.
Complaint handling
SPECTRO has set the goal of becoming the preferred supplier of analytical instrumentation for the markets it serves around the globe. In order to achieve this objective, the company is firmly focused on its customers' requirements and requests, while at the same time providing world-class service and support.
The company's previous complaint procedure was manual, which was time consuming for the complaint handler and susceptible to errors.
In 2003, SPECTRO resolved to overhaul its complaint procedure in order to make it more customer-friendly and efficient. One of the criteria was the option to register complaints via an internet portal.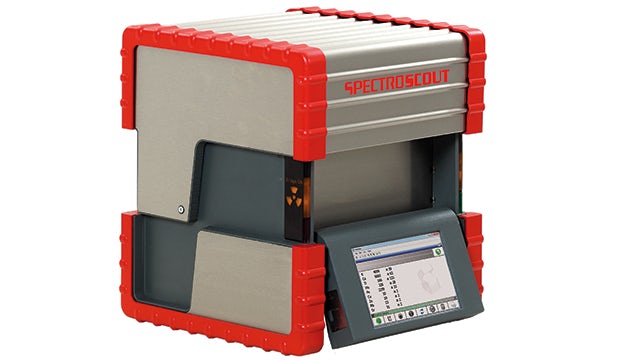 Finding a suitable partner
As a first step, the SPECTRO decision makers settled on the methodology to be applied. The second step involved selecting a suitable project partner.
The system requirements included: Managing complaints via the internet, which meant there would be 24-hour availability; a centralized and standardized defect catalog; a centralized and standardized actions catalog and the option to append attachments (for example, in the form of pictures or protocols).
A further requirement was for data acquisition to be simple and user friendly with an option to include additional information. It was also essential the solution be simple to integrate into the existing information technology (IT) infrastructure.
Following an in-depth market analysis, four suppliers were selected to engage in more detailed discussions about requirements. SPECTRO chose product lifecycle management (PLM) specialist Siemens Digital Industries Software's Opcenter Quality software due to its superior performance profile. SPECTRO switched to productive operation with the Concern and Complaint Management (CCM) solution in 2004.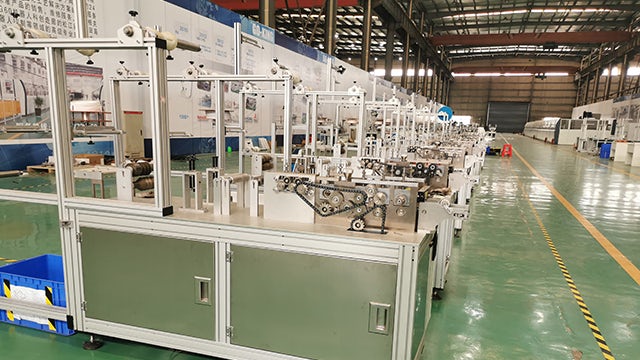 The road to the CCM standard portal solution
Further improvements in the company's computer-aided quality (CAQ) solutions were discussed within the scope of an existing update carried out in 2010, along with considerations for a standard portal solution. The solution was to be jointly specified and implemented with Siemens Digital Industries Software.
The CCM solution, which now operates on a 24/7 basis, is used to process all external and internal complaints. Allocating access rights enables the processing of supplier complaints, including those generated by SPECTRO, by designated supplier personnel via the quality web portal. The process results in a significant increase in efficiency.
"By using Opcenter Quality, we can implement synchronous processes and establish cost transparency," says Wolfgang Schoemakers, quality and EHS manager at SPECTRO.
Supporting total quality management
Quality is based on meeting requirements that have been defined by customers, suppliers and internal company processes. SPECTRO works hard to exceed the expectations of its clients. Total quality management is more than just a tool, it is a corporate policy. Each individual, department or team is committed to doing everything right from the start, and there are no exceptions to this rule. The quality demand for zero defects has been achieved with the use of continuous quality improvement plans. The benchmark for quality is set by costs arising from the nonfulfillment of requirements and subsequent rework, both of which lead to missed market opportunities and a loss of customers.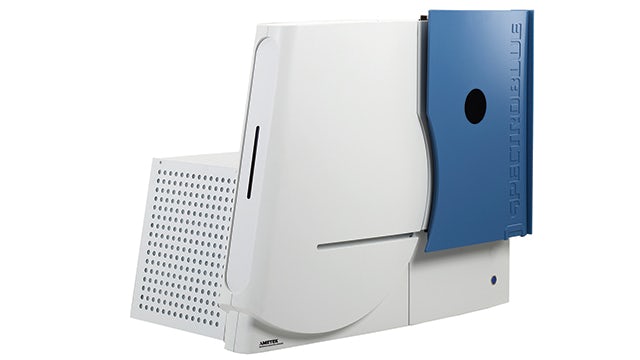 CCM benefits
Using CCM provides effective support with structured complaint-handling procedures. Integrated, detailed documentation, track-and-trace and analysis facilitate potentially significant cost savings. A wide range of analysis functions enables the rapid and efficient identification of vulnerabilities and prompt initiation of counter measures.
"It's not the big ones (companies) that eat up the little ones, but the fast ones that eat up the slow ones," says Schoemakers, quoting Eberhard von Kuenheim, the former chief executive officer (CEO) of the BMW Group.
Project challenges
By prototyping the development and implementation of the portal solution, SPECTRO acknowledged the importance of clear and precise communication and communication channels. The optimal cooperation between SPECTRO and Siemens Digital Industries Software, coupled with an in-depth process understanding, proved to be a successful formula. As a result, SPECTRO significantly improved its complaint case solution based on best practice principles and a strong, long-standing, trust-based partnership with Siemens Digital Industries Software.
The future
In addition to using the extra functions integrated in the portal application, SPECTRO is also planning to implement Quality Action Management (QAM). The software will help the company improve the corporate-wide monitoring of all tasks, actions and responsibilities; advance the flow of information and enhance the continuous improvement process.