Case Study
With Teamcenter, South East (Fujian) Motor establishes a foundation for a production capacity increase and development of new brands.
Chinese automaker partners with Siemens Digital Industries Software on extensive PLM deployment.
South East (Fujian) Motor Co., Ltd.
South East (Fujian) Motor Co., Ltd. is a Chinese automobile manufacturing company.
http://www.soueast-motor.com/
Headquarters:

Fuzhou, China

Products:

Teamcenter

Industry Sector:

Automotive & transportation
Cars for the Chinese market
Founded in 1995, South East (Fujian) Motor Co., Ltd., (SEM) a Chinese automobile manufacturing company, is a joint venture between China Motor Corporation, Fujian Motor Industry Group, and Mitsubishi Motors. Its principal activity is the design, development, production and sale of passenger cars and minibuses sold under the Soueast and Mitsubishi brands. It also provides technical consulting services for the products it sells.
By drawing on the management expertise of China Motor Corp. and Mitsubishi Motors' experience with cutting-edge technologies, and by using advanced equipment from Japan and Germany, SEM has created a modern integrated production process consisting of stamping, welding, painting, assembly and inspection. The company has established a rigorous quality assurance system, achieving ISO9001:2000 quality management system certification, compulsory Chinese 3C product certification, China environmental labeling certification (issued by the Ministry of Environmental Protection), and ISO14001:2004 environmental management system certification.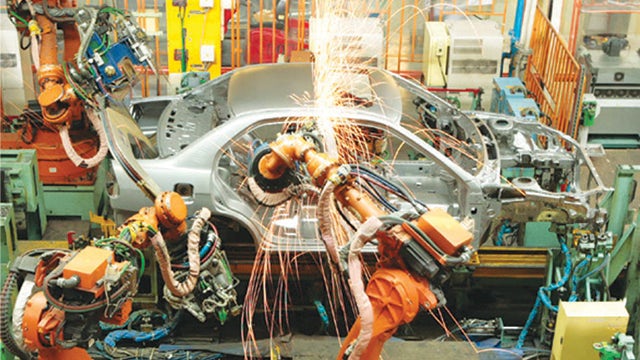 Choosing a PLM system and partner
Between the official production rollout in July 1996 and December 2012, SEM produced a total of 888,286 vehicles. The company currently has an annual production capacity of 150,000 vehicles. An expansion project, which will soon commence, is expected to increase the production capacity to 400,000 to 500,000 vehicles per year. In addition, SEM has been working hard to develop cars under its own independent brand, such as the V3 Lingyue, the V5 Lingzhi, and V6 Lingshi, which are already on the market. Future plans call for DX7 and R7 sport utility vehicles as well as new energy-efficient vehicles.
To accomplish these goals, SEM wanted to establish an advanced product lifecycle management (PLM) platform that would manage research and development data across multiple information systems. The company chose Teamcenter® software from Siemens Digital Industries Software.
Li Yongbin, consultant manager in SEM's general manager's office explains the reasons for the selection of Teamcenter: "Siemens Digital Industries Software is a world-leading provider of PLM solutions, whose far-reaching experiences in the auto industry and great achievements in the digital manufacturing field are obvious to all. Teamcenter provides a complete platform and integrated solution covering the whole product lifecycle from product planning, industrial design, engineering design, quality management, production management all the way through product services."
SEM also valued the close integration of Teamcenter with peripheral systems such as enterprise resource planning (ERP), computer-aided design (CAD), encryption and supply chain management (SCM) systems. They also saw the potential of the lightweight JT™ data format for making design reviews more effective.
SEM relied on Siemens Digital Industries Software's expertise in defining the scope of the Teamcenter deployment, and for configuring the solution to the company's unique needs. "The well-experienced implementation professionals from Siemens Digital Industries Software were able to quickly and accurately understand SEM's business characteristics and advantages, and then build the most suitable platform solution for SEM by combining the best practices in the global market," Li explains. "In addition, Teamcenter, with its strong customization and secondary development capabilities, has the flexibility to be configured to our R&D (research and development) and other business practices, so as to meet our business requirements to the greatest extent." In Li's opinion, "The choice of Siemens as a PLM partner laid a solid foundation for a successful PLM implementation."
Boosting enterprise development
SEM's PLM system provides a unified R&D information management platform that delivers real-time, accurate, traceable vehicle development information. The system enables fully configured bill of materials (BOM) management based on a standardized model product structure, manages design process standards and specifications, and fosters collaborative product development. Using Teamcenter, SEM has a platform that permits digital mock-ups of vehicles, improving data accuracy and quality, reducing changes related to human errors, and enhancing the efficiency of the design change process.
"Based on the unified R&D management platform enabled by the PLM system, SEM has established design process standards and specifications, realized design standardization, and created a collaborative design process," says Li.
The Teamcenter implementation is part of SEM's process of continuous informationalization (a term that refers to the automation of business processes, and is known also as "informatization.") SEM has attained great benefits from informationalization, enjoying direct economic returns of more than 13 million Yuan annually from reduced stock, inventory, capital costs, labor costs and production costs, as well as improved productivity.
Other benefits include a significant improvement in R&D efficiency; 30 percent faster drawing release process, 40 percent faster engineering release process in management fields, over 99 percent design drawing accuracy and accelerated time-tomarket for new vehicles. In addition to helping the company improve overall operations efficiency and quality control, informationalization is helping management make more timely and accurate decisions.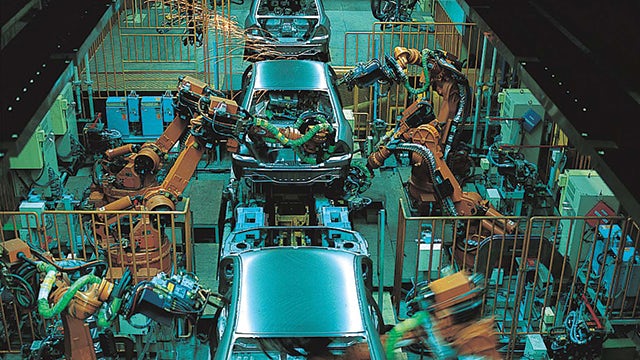 Long-term plans
Phase 1 of PLM implementation built a collaborative product development management platform for vehicle R&D. Phase 2 is expected to expand PLM to upstream and downstream engineering, and to introduce additional Teamcenter functionality such as program and project management, style management, design process management, parts management and computer-aided engineering (CAE) integration, gradually realizing the overall product lifecycle management. Phase 2 will also enable 24-hour collaboration and the sharing of global technical resources.
SEM's ultimate aim is to facilitate innovation in products and business processes through informationalization, and to turn information into an important strategic resource that enhances the core competitiveness of the enterprise. Levering powerful technology such as Teamcenter is a key part of this effort.