case study
Premier office products supplier uses Teamcenter to help extend its reach
SINDOH improves collaboration and streamlines knowledge asset management with help of Siemens Digital Industries Software technology
SINDOH
SINDOH makes and markets automated office equipment, including copiers, printers and facsimiles. The company is the Korean leader in automated office equipment.
http://www.sindoh.com/
Headquarters:

Seoul, South Korea

Products:

Teamcenter

Industry Sector:

Electronics, Semiconductor devices
Improving efficiency
SINDOH introduced the copier to Korea in 1964, and today it leads that country's automated office products market, producing cutting-edge multi-function digital printers, general-purpose printers, fax machines, peripherals and office supplies. It is also a leading business solutions provider, building digitally networked offices for the future.
In spite of its prominent position in the office supplies market, SINDOH recognized that, if it wanted to continue to grow, it needed to resolve inefficiencies in managing data, improve existing product data management (PDM) systems, re-use and systematically manage accumulated intellectual property, build an environment that facilitates design process efficiency through collaboration, and increase productivity in its project control system.
In addition to expanding its business to the distributed environment at its Seoul headquarters, Asan (Korea) plant and Qingdao (China) plant, SINDOH also needed to minimize development failures and facilitate collaboration in order to shorten product launch lead time and improve its integrated data management capabilities. This would enable the company to better keep up with rapidly changing market conditions.
To achieve this, SINDOH organized an in-house task force and established a master plan for system implementation. Then it evaluated the product lifecycle management (PLM) solutions. The company sought the best product features and the most open and interoperable technology available. Upon completion of its review, SINDOH selected Teamcenter® software from Siemens Digital Industries Software.
"We needed an open PLM platform to cover both interoperability and links between solutions," says Woo Jeong-ha, director at SINDOH. "We determined that Teamcenter provided the best technology among the top available solutions on the market. Most of all, we valued the openness, stability and broad functionality of Teamcenter."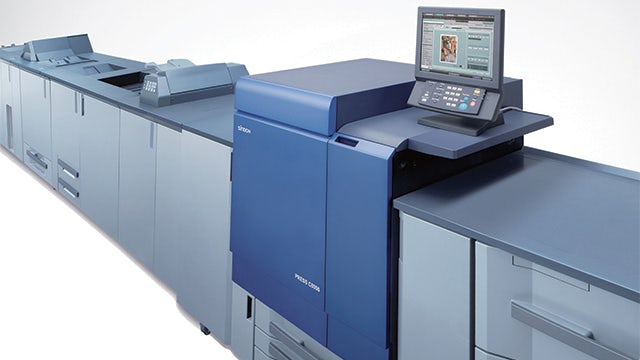 Seeking an open PLM platform
SINDOH focused on building an integrated data management system to enhance business efficiency and competitiveness, saving costs on product development and mass production. It aimed to improve the product development environment by introducing a global collaboration system to manage technical asset accumulation, information sharing, development business space distribution, development information and to ensure monitoring of material costs and project execution. It also sought to stabilize a system- based structure to continuously improve quality, cost and delivery in the course of product development.
To achieve these lofty goals, SINDOH recognized that it needed an open PLM platform to cover both interoperability and links between solutions, including computer-aided design (CAD), which played a crucial factor in the selection of a Siemens Digital Industries Software solution.
SINDOH's specific goal in building a PLM system was to enhance efficiency in document and drawing management, product information design, quality assurance, CAD, software program link management, project control and global collaboration.
As a result of these efforts, the company increased design efficiency by securing space for intellectual property accumulation and effectively integrated and managed CAD data, bills of materials (BOMs), engineering change orders (ECOs), technical resources and quality issue responses through collaboration, both locally and internationally. It also enabled SINDOH to reduce costs and enhance business productivity strategies through interoperation with the enterprise resource planning (ERP) system, which resulted in consistent production data without redundant operations.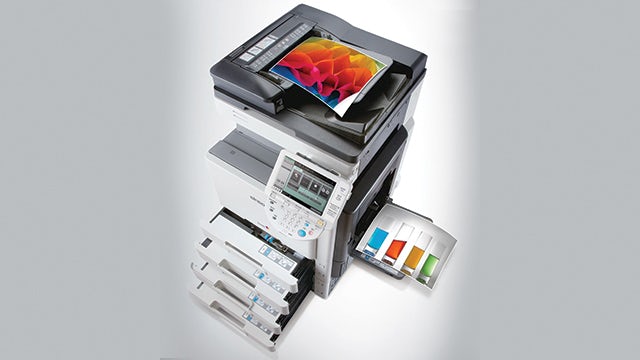 Integrated knowledge asset management
Despite using a CAD system from another vendor, SINDOH was able to improve inter-process efficiency with the introduction of Teamcenter as its open PLM platform. "Teamcenter has an outstanding user interface, so the software is well-utilized, increasing operational efficiency, productivity and corporate agility," says Woo.
More specifically, the use of Teamcenter has resulted in increased design efficiency and higher product quality. The time from concept to product launch has been significantly compressed. In addition, development costs have been notably reduced. That's because with Teamcenter, the company is able to easily re-use CAD, BOM and ECO data, and integrate and manage intellectual property. The company is now sharing information across the organization in real time, systematically managing research and development (R&D) data, as well as quickly and efficiently implementing design changes.
Cost management has also been optimized. SINDOH transmits PLM data to its ERP system immediately upon approval. This enables post-product development control, facilitating consistent production data maintenance. "We've essentially eliminated redundancies," says Woo.
Moreover, using Teamcenter, SINDOH has realized integrated knowledge asset management and tight collaboration between the company locations in Seoul, Asan and Qingdao.
Enhancing competitiveness
Using PLM, SINDOH plans to further develop its R&D capabilities to improve product development operations in terms of quality, cost and delivery. Special emphasis will be placed on maintenance and compliance management. The company also plans to make greater use of PDM functionality, including initiating the use of performance dashboards.
"Moreover, using Teamcenter, we've significantly improved our total business efficiency," says Woo. "Teamcenter has enabled us to execute important initiatives that are enhancing the company's competitiveness in the global market."