Case Study
Automating the Process of Asset Booking from Request to Completion
Digitalizing complex business workflows to deliver a streamlined sponsorship asset management application
Siemens Digital Industries Software
Siemens Digital Industries Software helps organizations of all sizes digitally transform using software, hardware and services from the Siemens Xcelerator business platform. Siemens' software and the comprehensive digital twin enable companies to optimize their design, engineering and manufacturing processes to
turn today's ideas into the sustainable products of the future. From chips to entire systems, from product to process, across all industries. Siemens Digital Industries Software – Accelerating transformation.
https://www.sw.siemens.com/en-US
Headquarters:

Frimley, United Kingdom

Products:

Mendix
THE CLIENT:
Siemens is a pioneer in automation and digitalisation. A global provider of products, solutions and services, it has a workforce of around 293,000 employees worldwide.
The driving force for transformation across many industries, the Siemens Digital Industries Software business helps companies of all sizes around the world to digitally transform their business and successfully respond to the challenges of digitalization with their comprehensive solutions portfolio.
CHALLENGE:
Siemens Digital Industries Software Europe needed to optimise the management and booking process for sponsor assets. Assets, in this context, are marketing assets that are available as part of the strategic relationship Siemens has with its customers such as RedBull Racing, Yamaha Moto GP and Ineos. Thousands of sponsor assets are available, from virtual global events, through to trackside hospitality and factory visits, all of which are managed by Siemens European marketing team.
The asset booking process involves sponsors and account managers in multiple countries and the assets help support a wide range of internal and external users including sales personnel and channel managers. The process of sponsorship management relied on inefficient manual processes such as email and ad hoc requirement discussions across many different people, departments and organisations. The pandemic also created new challenges, like requests for more virtual-based events, such as virtual factory tours, and it was becoming increasingly challenging to manage, maintain and track the assets whilst also clearly sharing their availability.
Siemens needed to resolve significant inefficiencies. Stakeholders could not simply view an assets status or availability and information pertinent to the booking process was housed in different systems. A large amount of the marketing team's time was being taken up solely administering requests and keeping track of availability and usage. With a growing number of sponsors, Siemens needed a centralized and scalable sponsorship application that would automate the manual workflow and streamline the asset booking process.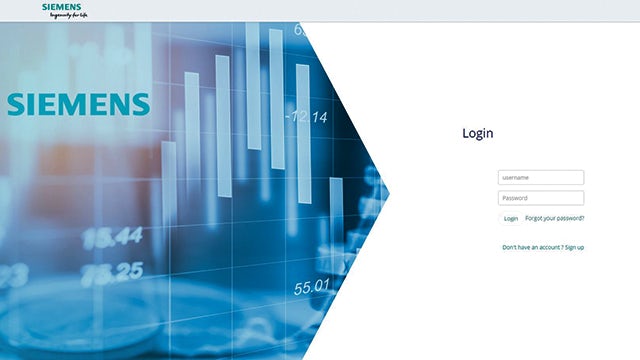 SOLUTION:
Looking to their own technology stack, the department recognized that Mendix™ platform, a low-code solution part of their Digital Industries Portfolio, could deliver efficiencies and scale their existing processes. Siemens reached out to AuraQ; an experienced Mendix partner with who they trusted to deliver their solution based on their established pedigree.
AuraQ confirmed that the brief was an excellent fit for low-code and following an initial requirements gathering period with the Siemens internal stakeholders, development work started within just a few days.
The new Mendix-powered Siemens sponsor asset booking system (SSABS) now provides full visibility into the workflow. It makes booking assets simple and manages both inward and outward approaches. The process enables a self-service model and removes reliance on the busy marketing team. Users of the app are encouraged to be self-sufficient with the facility to view, sort and refine assets by either sponsor or location and virtual global assets can also be booked with real-time availability clearly shown.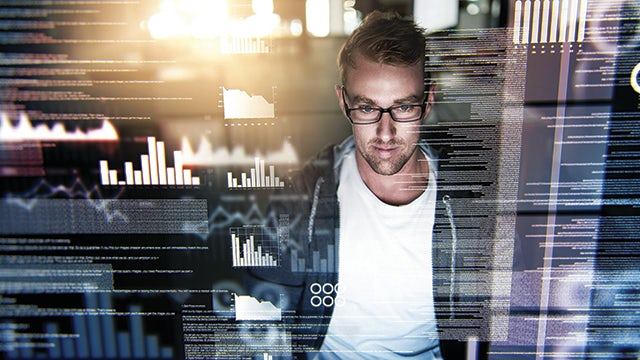 Assets can be viewed and identified quickly, enabling users to choose what asset best meets the needs of their individual buyers' journey. A built-in approval process means requests are automatically tracked and escalated from the point of request, the process is then automatically managed and confirmed via the app. Only then, additional information is requested (names, addresses, passport information etc) and again, supporting self-sufficiency, this is completed by the request originator, dramatically reducing administration tasks for the marketing team. To enhance communication, the requester can converse directly with sponsors in the process, which significantly increases efficiency. For instance, additional attendees can be added to a factory visit tour, relevant information can be submitted to the system and an automatic notification will be distributed to the appropriate people for approval. Sponsors also have access to the app and have the facility to manage their assets and bookings accordingly, including all associated promotional material and the option to add, remove or update items relating to the assets they own.
With visibility into the asset booking process, Siemens is now able to monitor, track and account for asset usage. This insight is invaluable for the team who can now converse with campaign managers to ensure assets are fully leveraged and utilized. The inventory showcases accountability and auditability, demonstrating what assets have been consumed. There is also the ability to sort and filter by type of asset or event and with the comprehensive data now available, asset usage reporting has been introduced. Reports are available for export into Excel, allowing the team to mobilise the data outside of the application and cross-reference asset usage against sales opportunities within the CRM system to evidence ROI as a result of sponsor agreements.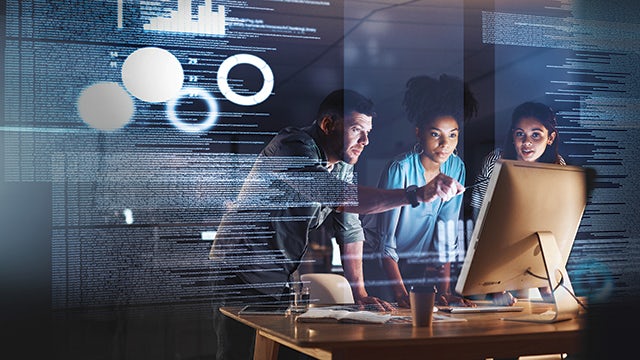 OUTCOME:
The SSABS application provides end-to-end visibility across the entire asset booking workflow. Requesters and sponsors now have a complete view across the sponsor asset booking procedure and all key stakeholders are now directly connected with a consistent, scalable and fully automated process from request through to completion.
The changes have strengthened the business allowing Siemens the ability to leverage assets in the right way. The insight from the analysis within the centralized asset booking system allows for continuous optimization and Siemens can now co-ordinate their financial planning and annual sponsorship negotiations based on scientific analysis which will support more business opportunities.
The marketing team were amazed at how quickly a new solution could be built using Mendix. The ability of cross-functional teams to collaborate in an agile fashion is revolutionary for companies that are digitalizing their enterprises. Using the Mendix low-code platform meant that business users and developers were easily able to understand each other and create an app that is 100% reflective of their business requirements. The app was delivered on time, to budget and at "lightning speed", going from ground-zero to a working production app in only three weeks.
Reflecting on the decision to engage with a partner to deliver the app, Jan Larsson, Senior Director, Marketing EMEA commented, "AuraQ just got it – it was a wholly positive experience working with their team and the support we received was superb."
SSABS provides Siemens with a future-proof solution that is customisable and extensible. The modularity in which the solution has been built allows Siemens to easily add additional sponsors and there are plans to also replicate the app in the US to manage US race series sponsors. As we continue to provide support post-launch, there are also further enhancements planned such as building functionality to manage asset request expiry warnings and reallocation of assets to improve utilization.