Case Study
Improving noise, vibration and harshness performance to meet regulatory standards and improve competitiveness
SAIC HONGYAN Automotive uses Simcenter Testlab to reduce pass-by noise by up to 3dB
SAIC HONGYAN Automotive
Part of the SAIC Group, HONGYAN Automotive Co., Ltd is a manufacturer of heavy-duty trucks, producing over 70,000 vehicles annually and exporting to over 40 countries. It continues to look for ways to improve heavy truck technology by using intelligent driving systems and new energy systems.
http://www.hytruck.com/index.html
Headquarters:

Chongqing, China

Products:

Simcenter 3D Software, Simcenter Amesim, Simcenter Testlab, Teamcenter

Industry Sector:

Automotive & transportation
Making customers feel comfortable
SAIC HONGYAN Automotive Co., Ltd. (HONGYAN) is part of the SAIC Group, which has been manufacturing a variety of heavy trucks for more than 40 years, including tankers and heavy-duty cargo trucks. With an annual production capacity of 70,000 vehicles, HONGYAN exports its products to over 40 countries. It supports evolving heavy truck technology, including the use of new energy and intelligent driving systems.
The company is committed to delivering high-quality products that can meet its customers' needs, and provides highly trained technical support engineers and sales technicians to respond to any potential issues that customers could face. To make prospective customers feel confident in the quality of their products, HONGYAN attained the International Organization for Standardization (ISO) 9001:2000 certificate.
New regulations on pass-by noise
Although the company continued improving its trucks, new regulations on pass-by noise (PBN) meant that it needed to begin producing quieter vehicles. This required further testing in the development phase, which HONGYAN had previously outsourced. To ensure its vehicles could meet new PBN regulations while keeping development costs low, the company decided to bring testing and product verification in-house.
Additionally, the company faced issues with meeting customer requirements for customization and driving comfort. These customer demands meant the company needed to develop multiple models in parallel, but it lacked the equipment to develop and test every product. Since testing generally used physical prototypes and reserve models were rarely available, any damage to the products would hold up testing, create long development cycles, cause insufficient vehicle quality and result in costly delays to the launch of vehicle models.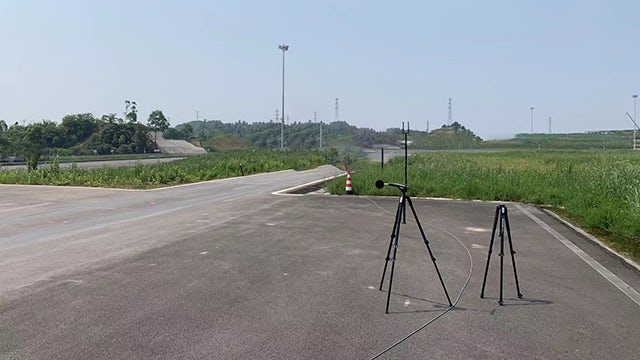 Implementing Simcenter testing solutions
To overcome these challenges, HONGYAN approached Shanghai ZK Auto Electronic Co., Ltd. (Shanghai ZK Auto Electronic), a Siemens Expert Partner that specializes in Simcenter™ software testing solutions, which are a key part of the Siemens Xcelerator business platform of software, hardware and services. Siemens Digital Industries Software recognizes partners that demonstrate expertise and competency in one of its products or target industries. These partners are validated by customers and Siemens for demonstrating their superior business and technical acumen.
Shanghai ZK Auto Electronic has expertise in simulation testing in the automotive industry, with a particular focus on sound engineering. Shanghai ZK Auto Electronic identified several areas for improvement, and guided HONGYAN through the implementation of Simcenter Testlab™ software in its workflow, configuring the software to meet its testing requirements for noise, vibration and harshness (NVH).
"Shanghai ZK Auto Electronic has strong consulting and implementation experience in the international automotive industry and can share their project experience in a timely manner to help our team accelerate our research and development," says Hanz Lin, manager of NVH testing at HONGYAN.
Using Simcenter testing solutions allowed HONGYAN to begin testing using a digital twin in addition to physical prototypes, which helped the company improve the efficiency of its development process.
"We have worked with Siemens for decades and they've provided us with reliable products and high-quality after-sales service," adds Lin.
Shanghai ZK Auto Electronic also provided robust after-sales service, communicating with HONGYAN on a when-needed/weekly basis. Shanghai ZK Auto Electronic used Simcenter Testlab to advise on the compatibility of existing and to-be-purchased equipment, as well as provided industry insights into digitalization advancements made by other companies in the automotive space.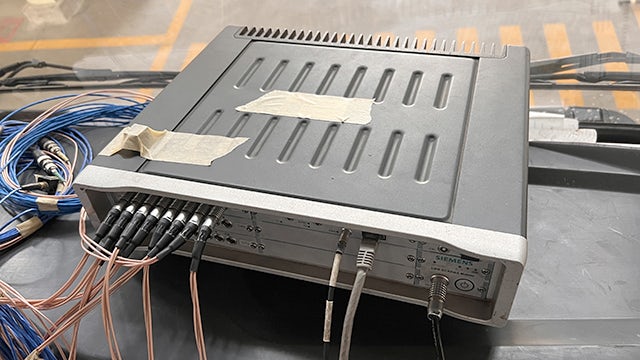 In-house testing reduces costs
HONGYAN realized impressive results due to the synergy between Simcenter Testlab and Teamcenter. It reduced costs 5 percent a year and two days per test thanks to reduced development and testing times, which was made possible by using a digital twin and simulation testing. The software was easy to use, and helped the company improve the NVH competitiveness of its vehicles. It also enabled the company to meet all regulatory indicators, including PBN requirements, with HONGYAN reducing their vehicles' PBN by 2 to 3 decibels (dBs).
The company values its relationship with Siemens and Shanghai ZK Auto Electronics. Lin says, "We trust Siemens because they are professional and pragmatic." Ma Xuyu, purchasing director at SAIC Hongyan, adds, "We will continue to work with Siemens to promote the development of products to achieve better performance." The company is considering ways in which it could implement other Siemens software in the future, and is currently examining how it could leverage Simcenter Amesim™ software to improve its development process.