Case Study
Rotis creates a faster enterprise resource management system to streamline shop floor operations
Using Opcenter Scheduling to reduce production makespan time by 50 percent
Rotis
Rotis manufactures slewing bearings and machine parts that have been used in several industries for more than 30 years. Its products are found in industrial machines, heavy machinery, renewable energy sources, oil refineries and aerospace and defense sectors.
https://www.rotis-lj.si/en/
Headquarters:

Kocevje, Slovenia

Products:

Opcenter APS

Industry Sector:

Industrial machinery
Rotis manufactures slewing bearings and machine parts that have been used in several industries for more than 30 years. Its products are found in industrial machines, heavy machinery, renewable energy sources, oil refineries and aerospace and defense sectors.
The Rotis machine park is composed of different high tech machines including computer numerical control (CNC) vertical lathes, horizontal lathes, gearing machines, machining centers, drilling machines, induction hardening machines and other machines that enable it to autonomously carry out the manufacturing process in its own manufacturing facilities.
Each Rotis product has a project and serial number used to follow materials that are incorporated into individual products as well as all technology operations used to manufacture a product. Rotis doesn't use paper documents on the shop floor. Each workplace has a laptop or a tablet where workers get all the information they need.
Rotis was already familiar with managing its enterprise resource planning (ERP) systems and collecting data on the shop floor, but the company struggled to keep production scheduling up to date. It took too long to import the data into the old scheduling system, create or repair the plan and export it. This was the reason the scheduling was not done on a regular basis and schedules were rarely modified. Therefore, the company did not have enough visibility as to what was happening on the shop floor and decided it needed a change.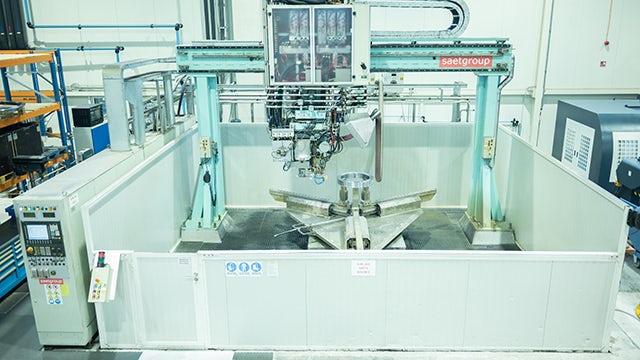 Using Opcenter to streamline shop floor operations
The company decided to reach out to its Slovenian partner, INEA, to use Opcenter™ software and specifically Opcenter Scheduling. Opcenter is part of the Siemens Xcelerator business platform of software, hardware and services. Rotis decided to use Opcenter because it heard many success stories of companies around Slovenia and the rest of the world using Siemens' solutions to streamline operations and knew INEA would account for its needs during the project.
Rotis started with a pilot project. It created a model of their shop floor based on reallife data from Rotis and imported it into Opcenter Scheduling configuration. The pilot project was not even fully integrated with its ERP system but quickly started showing signs of success. After a month of testing and seeing results, Rotis decided to move forward using Opcenter and with a larger set of functionality with respect to the more limited scope of the pilot project.
In two months, INEA worked with Rotis to finish the project and complete training for Rotis' planning department. The Rotis team imported data into Opcenter and used its tools to create an efficient production plan in a matter of minutes.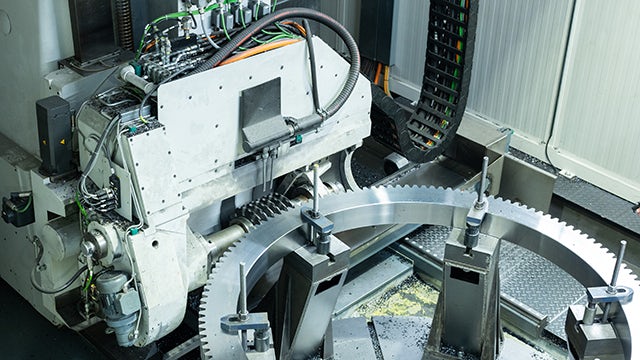 ''The Rotis project was one of the fastest and most successful projects we've had," says Tomaž Grabnar, head of the Opcenter APS department for INEA. "That was primarily due to the fact Rotis had a clear vision of the goal, a great team and the willingness to effectively cooperate with ERP and Inea APS engineers to reach a common goal. Regarding production, getting people and processes to work in unison was a huge step towards getting things done.''
''The implementation and training phase of the Opcenter Scheduling project progressed quickly and INEA's team was always ready to help us when needed," says Danilo Skebe, director at Rotis. "The transition to the new scheduling was completed in record time due to responsiveness and cooperation on the shop floor. We had no delays or time losses.''
Before adopting Opcenter APS, managing impacts of issues such as sick leave, unexpected absence of employees and machine breakdowns was a big challenge for the Rotis planning team. Using Opcenter helped Rotis eliminate this problem and quickly create a new production schedule with the updated resource availability. The planning team can now determine orders marked as high priority and schedule them before the rest.
Rotis expected that they would reduce production makespan time after the implementation but the final percentage was even higher than anticipated. The average makespan of 15 to 20 days was shortened by almost half to eight to 10 days. Unlike the old scheduling system, Opcenter schedules all operations from confirmed workorders on the machines, notifying the planning team of potential issues in advance. They also have the option to import orders that are not yet confirmed to prepare for those on time.
The Rotis technology department and planning team worked with their ERP provider and INEA to prepare the needed data, resource groups and process time multipliers. Rotis now use Opcenter to create a schedule considering the machine's interchangeability. As a result, they used Opcenter to reduce production makespan time by 50 percent and reduce bottlenecks on certain machines.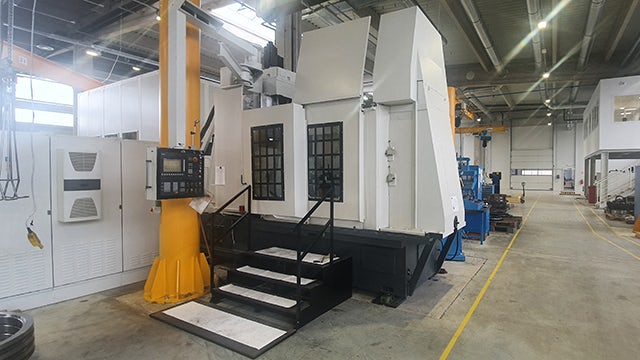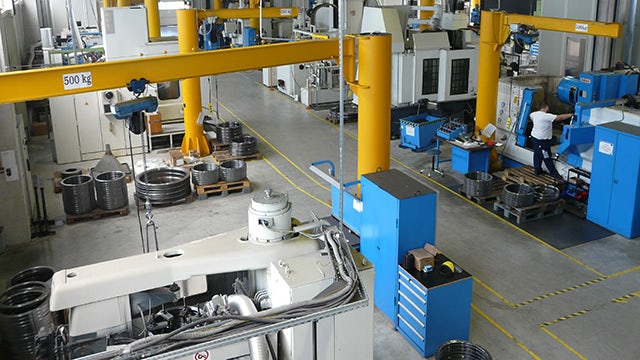 Creating a faster scheduling system
Rotis can now import data from an ERP much faster than before. The information about production scheduling is sent back to the ERP for shop floor workers to review it.
According to Skebe, one of the most visible benefits of implementing Opcenter Scheduling is speed. The whole scheduling process is now five times faster. The planning team can now spend the extra time fine-tuning the schedule. ''Using Opcenter Scheduling enables us to provide a more controlled and calm workflow, significantly reducing errors in the production process," says Skebe.
Rotis successfully implemented Opcenter Scheduling and gained a clear view of what future shop floor operations will look like. They can react to unexpected changes faster, better plan their deliveries, utilize their machines and provide materials and semi products at the right time.
''We all knew this was going to be a big change for the whole factory but none of us imagined that using Opcenter would help the scheduling process be so smooth and fast. This really is a textbook example of a successful project,'' says Marko Zakrajšek, Rotis project manager.
Rotis is planning to integrate Opcenter Scheduling with their MES systems to get real-time production data and compare it with the schedule, modify it if needed and send the new schedule back. In addition, they will work closely with INEA to continue improving their scheduling process.