Case Study
Rotational plastic molding firm uses Solid Edge to attract new business with significantly improved communication
POLYDUCT improves communication between its design and production teams with the help of Siemens Digital Industries Software solution
POLYDUCT ZRT
POLYDUCT ZRT produces parts with rotational polymer molding for water industries (public utilities and unique water treatment); urban facilities (waste treatment, playgrounds, public place furniture and traffic control products) and industrial applications (such as agricultural equipment).
http://www.polyduct.hu/
Headquarters:

Nádudvar, Hungary

Products:

Solid Edge

Industry Sector:

Energy & utilities, Industrial machinery
Pioneering rotational molding
The main focus of the production activities for POLYDUCT ZRT (POLYDUCT) is rotational molding of plastic. POLYDUCT, which is located in Nádudvar, Hungary, has developed a unique technique for standardized production of wide and heavy hollow plastic bodies with a broad variety of shapes. POLYDUCT was established in December, 1992, and was the first public limited company in the county of Hajdú-Bihar.
Rotational molding is a thermoplastic process for producing hollow parts by placing powder or liquid resin into a hollow mold and then rotating that tool bi-axially in an oven until the resin melts and coats the inside of the mold cavity.
POLYDUCT produces large-sized rotationally molded polymer products and associated metal fixtures. The company develops its standard products but also produces customized products in order to fulfill special customer requirements.
The company primarily serves three markets: water industries (public utilities and water treatment); urban facilities (waste treatment, playgrounds, public furniture and traffic control products) and industrial applications (such as agricultural equipment).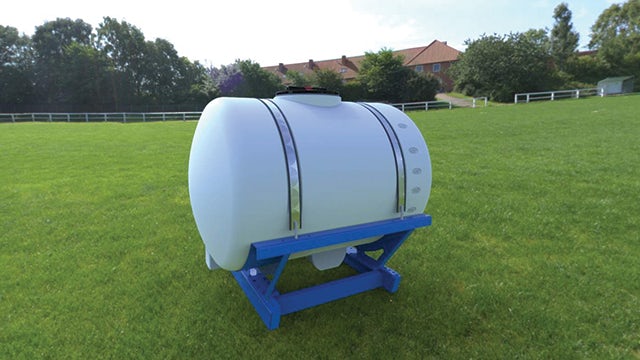 Enhancing communication
POLYDUCT is one of the few companies in Hungary producing rotationally molded polymer parts. The company has the largest factory in the country, and with many years of experience and constant development, POLYDUCT is now also well-positioned in the international market. In 2014, POLYDUCT increased revenues 23 percent over the previous year.
However, the company realized it needed a solution to enhance the communication between its design and production teams during the product development process. The company wanted to create photorealistic images of its product portfolio for use during presentations. The company's ultimate aim was to increase its international presence, and to do that it needed to improve in the aforementioned areas.
To achieve that goal, POLYDUCT chose Solid Edge® software from product lifecycle management (PLM) specialist Siemens Digital Industries Software, and integrated the software into its daily processes. Solid Edge enabled POLYDUCT to improve its internal development processes by using the 3D CAD models and CAD data as the base for communication between the engineering and production teams as well as with customers. This also enabled the company to speed development time for new products.
Departments can now communicate through the model. The work is much more streamlined and fluent; it is as if they only need to create technical drawings. Another big advantage is the possibility of creating rendered images, so a design view can be shown to the customer even before starting to manufacture the final product. Future plans include extending the scope of Solid Edge in the company so technologists can use it in order to accelerate and facilitate the design process.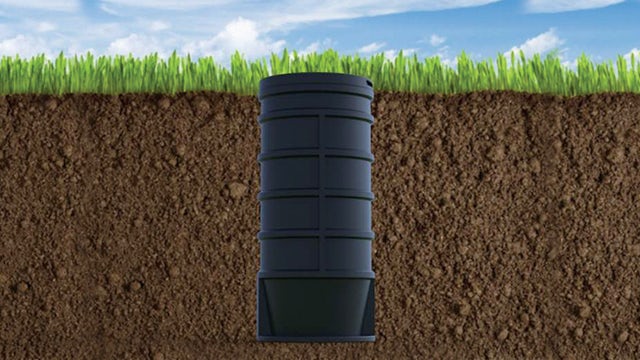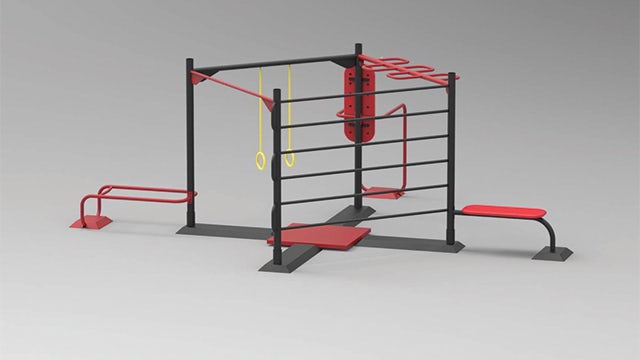 Creating better presentations
"Thanks to Solid Edge, we were able to easily and quickly create the DXF drawings of flattened sheet metal parts required by our water jet machine," says Jónás Dávid, head of research and development (R&D). "By using the photorealistic rendering engine, we were also able to develop more appealing presentations and project documentation that helped us win more projects, both domestically and internationally.
"We were also pleased by the exceptional training and technical support provided by the Enterprise Group (a Siemens Digital Industries Software partner). Our engineers have been able to learn new software quickly. Importantly, we get an immediate response any time we have a question or issue."