Case Study
Precision turned parts and assemblies manufacturer uses Opcenter Quality to reduce costs, complaints and the duration of cycle loops
Siemens Digital Industries Software solutions help Rees achieve continuous process improvement with streamlined quality processes and transparency.
Rees Zerspanungstechnik
Rees Zerspanungstechnik GmbH provides light metal processing, CNC machining services, precision turned/milled parts and automatic screw machine parts. Founded in 1938 in Wehingen, Germany, the company currently employees approximately 80 people and has been recognized in the industry for its lean manufacturing methodologies.
https://www.rees-zerspanungstechnik.de/
Headquarters:

Wehingen, Germany

Products:

Opcenter, APQP, Audit Management, Concern and Complaint Management, Gage Management, Incoming / Outgoing Goods Inspection, Machine Data Acquisition MDA, Opcenter Quality, Operational Data Acquisition ODA, Quality Main Control, Statistical Process Control SPC, Supplier Management

Industry Sector:

Automotive & transportation
Rees Zerspanungstechnik GmbH (Rees) is an independent, owner-managed company with headquarters in Wehingen, Germany. Founded in 1938, Rees has over 80 employees who design, engineer and manufacture precision-turned parts and assemblies.
The company's core competences include a wide range of parts and components combined with a broad manufacturing structure that offers products with flexible dimensions, materials and batch sizes.
Throughout its product development cycle, Rees relies on the following criteria for its success:• Simultaneous engineering and lean production• Constructive preproduction consulting• Strong professional work preparation• Diligence in production processes• Process reliability through quality assurance and comprehensive documentation• Logical fine-tuning of production intervals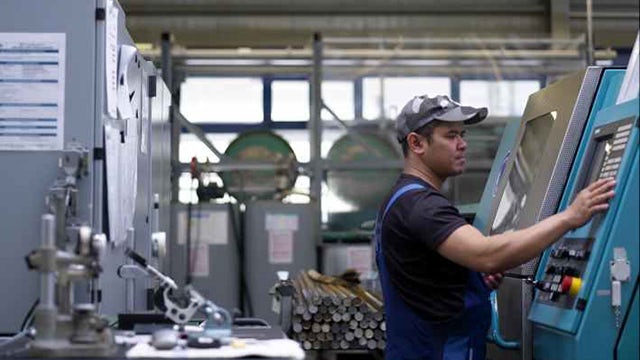 Achieving continuous process optimization
Rees' primary objective is to achieve continuous process optimization for maximum effectiveness in the production process, greater management efficiency and enhanced machine-capacity utilization.
To achieve its goals, the company developed the Rees Process Management methodology comprised of the following principles:• Lean production with measures for efficient planning and organization of the entire value-added supply chain• Lean management with methods for continuous process organization• Lean maintenance for the efficient use of production processes with valuestream-oriented failure management and plant development.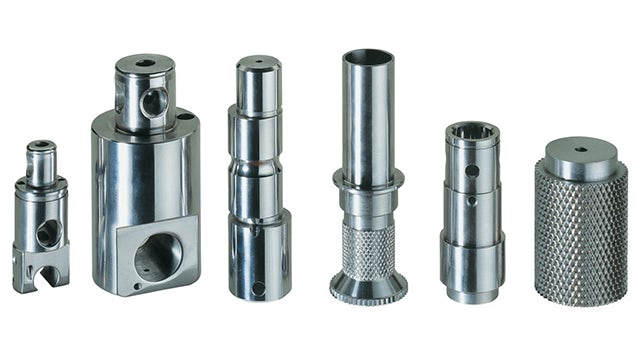 Optimizing production processes
Lean production focuses on three key areas to optimize production processes, including: The 5S workplace organization method, which improves work quality through systematic organization, cleaning, discipline and standardization in the workplace; a detailed analysis of work processes to enable setup time optimization and increase plant capacity; and lean logistics for continuous monitoring of all logistics processes to optimize consistent material flow.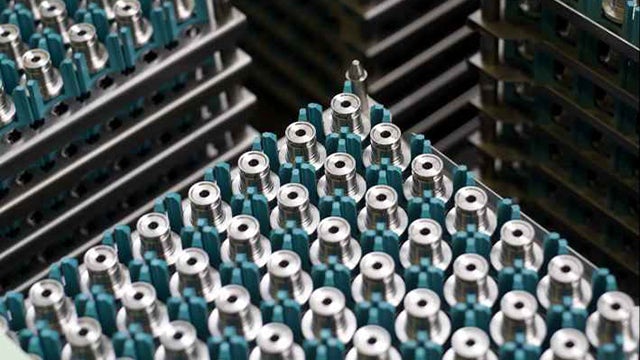 Avoiding defects and reducing costs
Lean management focuses on running an efficient organization to avoid defects and reduce costs. This principle also features visual management and value-flow analysis and design.
Attaining optimal plant capacity
Lean Maintenance for uninterrupted plant operation and optimal capacity utilization comprises the methodologies failure management, overall equipment effectiveness (OEE) and continuous improvement process.
Selecting a robust CAQ solution
Rees Process Management is supported by the use of Opcenter solutions for industrial quality and production management. In 2008, Rees decided to replace its computer-aided quality (CAQ) system to meet the requirements of failure mode and analysis (FMEA) specifications and implement a control plan and an interface with its existing enterprise resource planning (ERP) solution. At the same time, Rees identified a need for an updated operational data acquisition/manufacturing data acquisition system. To achieve a seamless, fully integrated CAQ/MES environment, Rees selected Opcenter software for quality and production management from product lifecycle management (PLM) specialist Siemens Digital Industries Software.
"Our employees willingly apply lean methodologies in all areas of our principle processes, which are significantly simplified by the integrated approach of Opcenter solutions," says Thomas Rees, the company's managing director.
By using Opcenter solutions, Rees can accomplish the transparent and complete mapping of all production level process relevant information with the following modules.• Advanced Product Quality Planning (APQP) to support a structured method of defining and initiating the necessary process steps to bring a product from product planning to serial production• Audit Management to plan, administer and analyze audit results and verify quality control processes• Concern and Complaint Management is used for the acquisition of all relevant data and costs for external and internal complaints, inclusive evaluation and analysis• Failure Mode and Effect Analysis (FMEA) supports preventive defect avoidance with the evaluation of failure consequences and associated risks as early as the planning phase• Gage Management to monitor instrument performance and calibrate gages to product specifications• Incoming/Outgoing Goods Control (IGC/OGC) to evaluate the process of receiving and distributing goods. The inspection results attained from sampling and dynamic sampling procedures serve as a basis for supplier or self-assessment• Quality Management Analysis to manage cross-departmental flow of quality-related data, providing realtime information access to individuals involved in quality-specific initiatives• Statistical Process Control (SPC) to help detect tolerance variances, identify root causes and correct defects in real time for defect-free production• Supplier Assessment Management (SAM) to help clarify roles and set appropriate supplier expectations and assess supplier performance• Operational Data Acquisition (ODA) for real-time data visibility along the manufacturing process• Machine Data Acquisition (MDA) to collect and visualize all relevant machine data during manufacturing processes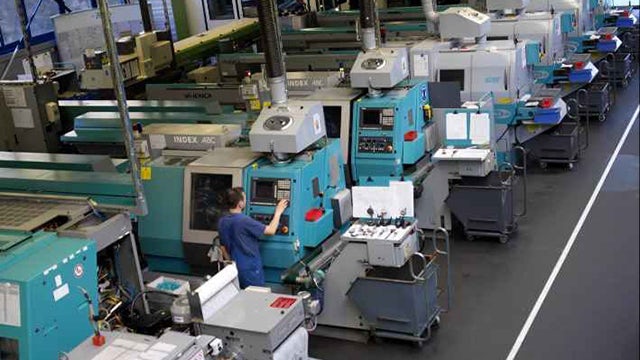 Achieving recognition and success
The Bosch Group, a leading global supplier of technology and services, biannually recognizes its top suppliers with the Bosch Global Supplier Award. In recognition for its consistent implementation of its lean production principles, Rees was presented the highly-coveted award in July, 2011.
In addition, with the implementation of the Opcenter quality software, Rees cites numerous benefits, including cost reductions associated with inspections; standardization of gages and inspections; reductions in paper production; reduced number of complaints; shorter control loops; productivity increases; streamlined quality assurance processes; continuous improvement optimization; and production transparency.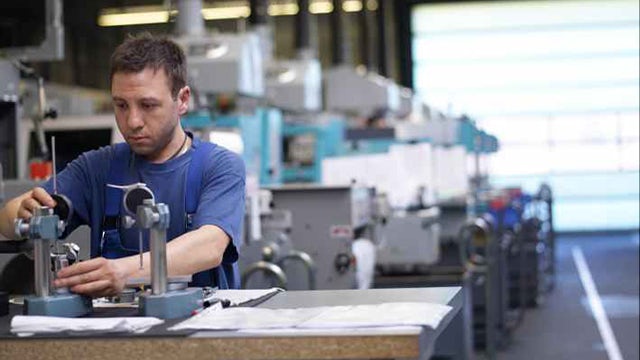 The future
Rees plans to further expand its CAQ environment to enable digital processing of all internal complaints and compile respective digital workflows for automatic data distribution, with the objective of consolidating quality management evaluations.
In the area of production management, Rees wants to implement MDA to connect all plant machines and introduce digital OEE acquisition and job time monitoring.