case study
Reducing manual planning time for plastic material manufacturing
Plastoform works with INEA to use Opcenter Scheduling to increase production efficiency by eight percent
Plastoform Šmarjeta
Plastoform Šmarjeta is a leading European manufacturer of thermoformable plastic materials that supplies the automotive, agriculture and marine industries and more. Its driving forces are its in-house development department and tool-making unit, which are responsible for producing new products and tools and its dedication to providing quality service for its customers.
http://www.plastoform.eu/
Headquarters:

Šmarješke Toplice, Slovenia

Products:

Opcenter, Opcenter APS

Industry Sector:

Automotive & transportation, Marine, Industrial machinery
Manufacturing thermoformable plastic material
Plastoform is one of Europe's leading thermoformable plastic material manufacturers for the automotive, agriculture and marine industries. Headquartered in Šmarješke Toplice, Slovenia, Plastoform manufactures products and parts used in industrial machinery, recreational and special vehicles, busses, medical equipment, gaming units and more. Plastoform employs the thermoforming process, which is a method for molding plastic sheets into three-dimensional shapes using heat. Its production line also consists of computer numerical control (CNC) trimming, polyurethane (PU) foam technology, textile finishing and 3D scanning.
The company stands out from its competitors with its high adaptability to customer design needs, in-house tooling manufacturing capabilities, proactive and reactive continuous improvement, process control and flexibility. Currently, its technologies consist of 20 thermoforming machines and 19 5-axis CNC trimming machines.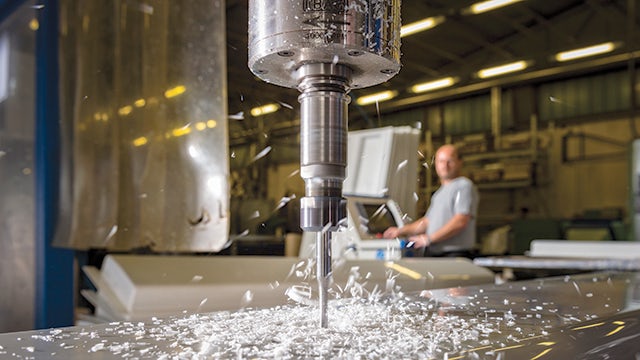 Optimizing production scheduling
Plastoform found that its machine setup was wasting time during production. Its CNC machines typically take 20 minutes to set up, whereas its more complicated machines take about an hour. Additionally, it needed a way to manage orders in its production process and its existing tools were not efficient.
With the goal to increase planning efficiency, Plastoform was seeking a modern information system that it could integrate with its existing enterprise resource planning (ERP) system to support production scheduling. It wanted to increase planning efficiency by creating schedules for longer periods of time as well as optimizing its machines and tooling.
"Most people think that planning is a stressful job. It is if you do not have the tools to do it," explains Mitja Pavlic, head of planning department at Plastoform.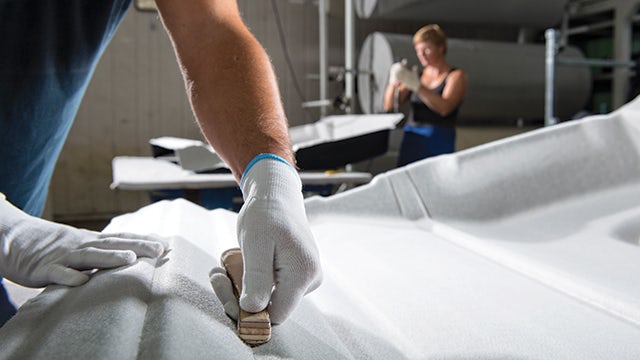 Using Opcenter Scheduling to increase planning efficiency
Being able to look far into the production future enables the team to discover bottlenecks and areas of improvement. Therefore, Plastoform selected Opcenter™ Scheduling software, which is a part of the Siemens Xcelerator business platform of software, hardware and services.
Plastoform worked with Siemens' solution partner, INEA d.o.o., which specializes in solving complex operations and supply chain problems in manufacturing. INEA installed Opcenter Scheduling and offered valuable insights on production planning and detailed scheduling efficiencies while also providing an operations roadmap.
Unlike Plastoform's previous scheduling system, Opcenter Scheduling considers existing manufacturing constraints such as materials, tools, operators and capacity for production schedule generation. Opcenter Scheduling's out-of-the-box (OOTB) versions provide an interactive interface to understand the current workload on the shop floor and the impact of day-to-day changes on customer delivery.
"Not knowing or seeing the future and day-to-day planning was a nightmare. Then, I was introduced to Opcenter Scheduling, the best program for scheduling production," explains Pavlic.
Incorporating Opcenter Scheduling helped Plastoform navigate operational obstacles and improve production planning and detailed scheduling. It enabled the team to test out multiple production options, ultimately reducing bottlenecks. "Efficient planning is a key challenge in guaranteeing quality service and products for our customers. After introducing Opcenter Scheduling, I can say that I finally see into the future," states Pavlic.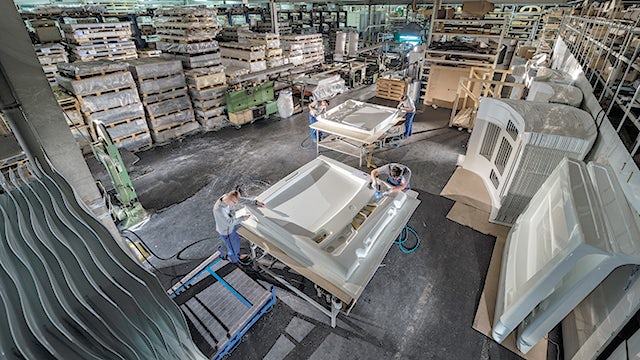 Expanding the planning horizon
When Plastoform felt more in control of their production scheduling and had increased its planning horizon, it tested the concept of reducing stock levels and pushing just-in-time (JIT) deliveries by having materials delivered directly to the production area as needed. In a few projects, it reduced stock levels by over 90 percent during a 14-day production schedule and had stable JIT deliveries.
With longer production schedules, Plastoform could provide accurate delivery dates and enable its suppliers to deliver right on time when the materials were required. Using Opcenter Scheduling enabled the team to automatically schedule 20,000 working hours compared to previously manually scheduling only 8,000 working hours with many difficulties. Plastoform also reduced the number of weekly setups by increasing planning efficiency and optimizing tooling. This increased production time by eight percent.
Another benefit of a longer planning horizon is that it enables the team to provide more accurate delivery dates, resulting in higher customer satisfaction with on-time deliveries.
''Plastoform is an excellent example of what can be done with the right tool and the right team. As a result of using Opcenter Scheduling, it improved its ERP data, scheduling process and the quality of the entire supply chain," explains Helena Trdan Campa, Opcenter Scheduling project manager at INEA.
After seeing the positive results of the first Opcenter Scheduling implementation, Plastoform is thinking about expanding its system with additional Opcenter Scheduling configuration to further improve its state-of-the-art scheduling process.