Case Study
The use of Teamcenter significantly improves operations efficiency by managing multi-CAD data and linking PDM system with mission-critical sales configuration system
Use 3D product development information throughout development, production and sales departments
Panasonic Eco Solutions
Panasonic Eco Solutions develops housing equipment, such as kitchen furniture, bathroom and sanitary fittings, interior furnishings and exterior products.
https://panasonic.co.jp/ls/pes/en/
Headquarters:

Kadoma-shi, Osaka, Japan

Products:

NX, Teamcenter

Industry Sector:

Electronics, Semiconductor devices
Streamlining the development process
Panasonic Corporation, Eco Solutions Company, Housing Systems Business Group serves builders that provide equipment such as built-in kitchen systems, modular bathrooms and heat pump hot water supply systems.
While builders are designing houses, they define materials based on specifications from their customers. Sales configuration systems are often used in this process.
However, the sales system was not linked to product development system at Housing Systems Business Group in the past. Product information, such as drawings, bills of materials (BOMs), specifications and costs, was dispersed without an integrated management system. So when the company had specification or engineering changes, it required manual data input from one system into another. This was not only time-consuming, but also caused errors.
To address these issues, the company decided to build an integrated system for all engineering information and connect it to the sales configurator so that it could automate the process, increase efficiency and reduce development costs.
The company sought advanced but easy to-use product data management (PDM) technology. After conducting a thorough evaluation, Teamcenter® software, a complete product lifecycle management (PLM) solution from Siemens Digital Industries Software, was found to be the best choice to meet the company's requirements. It already had been implemented within Panasonic and had a proven track record.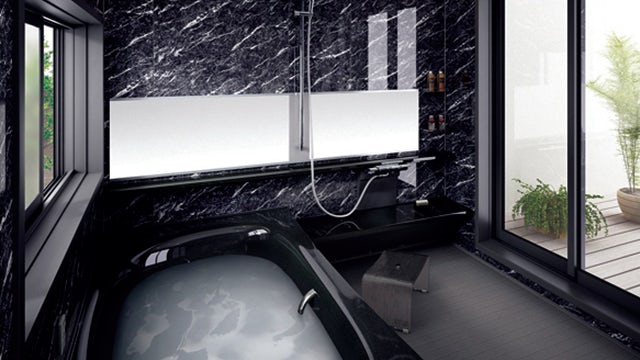 Effective, step-by-step implementation
Implementation of Teamcenter began in the spring of 2011. The first priority was to integrate drawing management systems that were scattered across the engineering division. Once the drawing management systems were integrated, it took a lot less time to search for data, individual efficiency increased, and the entire development process was streamlined.
3D computer-aided design (CAD) data management was the next step. As various CAD systems are used at the Housing Systems Business Group, multi-CAD data management was the crucial factor when selecting a PDM solution. Since Teamcenter provides integration capabilities with major CAD systems, there was no special customization required to manage individual CAD files. In addition, it was necessary to link and manage all 3D CAD data, figure and pattern numbers and BOM information in order to connect with the company's sales configurator and manufacturing management systems.
Nakatani, who leads the company's Process Innovation Promotion Team of the R&D (research and development) Planning Section, evaluated the integration functionality of Teamcenter relative to both NX™ software and SolidWorks® software. "Only Teamcenter provides PDM capabilities that can manage the configurations of various CAD systems," notes Nakatani.
Before implementing Teamcenter, BOM generation and BOM comparison with drawings were not automatically conducted. The part number was identified by checking drawings. After a search for applicable drawings, they were compared again with the BOM. This manual process caused errors and rework.
With Teamcenter, the BOM is automatically generated and linked with the appropriate systems. The integrated approach substantially improved the process, resulting in highly accurate data and significant information re-use. "For a long time, I thought we should change the way that we developed products, which was based on 2D drawings," notes Nakatani. "For the effective use of 3D data, configuration management was essential. Teamcenter is suitable for the organization with serious PDM requirements. Teamcenter is a high performance system for the long run."
Rapid implementation
Many believe that it takes a long time to implement an enterprise-level PDM technology with a large team, but it only took the Housing Systems Business Group four months to fully launch Teamcenter. In fact, the company only required minimum support from Siemens Digital Industries Software and its implementation partner.
What accelerated the implementation was the out-of-the-box functionality of Teamcenter. With Teamcenter, unless there are highly specific requirements, minimal customization is typically required. As a result, the implementation went very smoothly, reducing expected implementation costs. Moreover, once deployed, operations and maintenance costs have been notably reduced. "Teamcenter has strong functionalities and is robust, and it led to the stability of our system," says Nakatani. "Teamcenter is the system for professionals. A complete PLM system, there is no need for us to customize it."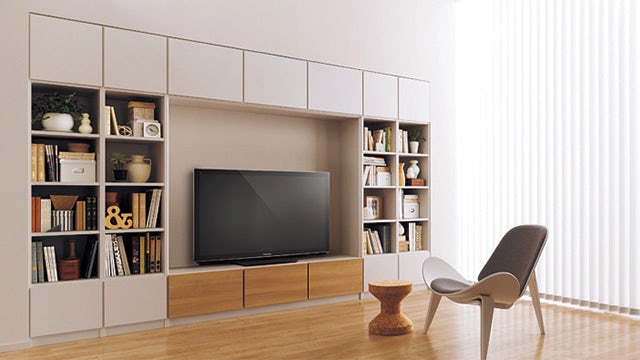 Connecting sales configuration to engineering configuration
With Teamcenter, the company quickly realized an integrated engineering data management environment. Consequently, users gained the advantages of connectivity between engineering configuration and sales configuration. "Now we can promptly reflect sales configuration at the field level directly to engineering configuration," says Nakatani. "The information linkage between development, production and sales, which wasn't possible with our 2D- based development processes, is now reality."
Nakatani points out, "The value of 3D data is realized when it is utilized in the downstream processes. Teamcenter is the key factor that enables us to utilize the power of 3D design." With Teamcenter, the company has an integrated system, from sales to production, and is fully prepared to pursue its global business initiatives.
Expanding to new domains
With its initial PDM goals achieved, the company is now moving to replicate the success of its Housing Systems Business Group across other business groups. Goals include shortening sales-to-production cycle time for the Eco Solutions Company and eventually utilizing Teamcenter to improve the entire company's business processes.
Nakatani notes that another opportunity resides with connectivity to building information management (BIM) technology. The use of 3D design is becoming common in the construction industry, and BIM is becoming a popular technology for managing construction information. Since products developed by Housing Systems Business Group are used in the building industry, it makes sense to link PDM and BIM to create an even more advanced product development environment.