Case Study
Designing entire concrete production plants for shipment inside a standard container, company expands into new markets
ODISA realizes a 50 percent faster design-throughmanufacturing process
ODISA
ODISA manufactures equipment for concrete production and equipment used in the construction industry and engineering worldwide.
http://www.odisa.com
Headquarters:

Mexico City, Mexico

Products:

Solid Edge

Industry Sector:

Heavy equipment
Concrete batch plant specialist expands globally
Using product lifecycle management (PLM) technology from Siemens Digital Industries Software, ODISA Concrete Equipment (ODISA) can now more easily access international markets with a new line of concrete batch plants customized to fit into a standard shipping container. ODISA utilizes Solid Edge® software for its design, simulation and validation needs.
When ODISA opened its first production plant in Mexico City in 1976, the company manufactured storage silos, conveyor belts and concrete batch plants. In 1979, ODISA set out to obtain a leading position in the concrete industry on an international scale by exporting its products to Latin America and more than 25 countries worldwide. Soon, ODISA became the number one concrete equipment manufacturer in Mexico. With a group of experts possessing more than 30 years of experience in the concrete equipment manufacturing business, ODISA develops innovative products to meet the dynamic requirements of the construction industry.
Once an industry leader, ODISA began exploring ways to expand its business into other markets. That's when Rafael Pescador, CEO (chief executive officer) of ODISA, together with his engineering team, decided to develop a concrete batch plant that could be transported anywhere in the world. The design team was challenged to fit a plant into a standard-sized shipping container.
While the goal was very straightforward, literally making an efficient concrete batch plant to fit inside a shipping container was quite challenging. The design team, which had already been using Solid Edge, was confident it could use the software to meet this challenge.
"The plants produced by ODISA are big, because that's what the industry demands to generate large amounts of concrete," says Enrique Arellano, engineering manager at ODISA. "Nevertheless, to achieve our goal of opening new markets internationally, it was necessary to develop a containerized concrete batch plant. Using Solid Edge with synchronous technology, we can now easily ship our equipment anywhere in the world." Synchronous technology enables a user to employ the speed and simplicity of direct modeling with the flexibility and control of parametric design.
The virtual design technology that Solid Edge provides enabled the development team to adjust the size of the system during the design process, which evolved through several stages. ODISA engineers had support from Siemens Digital Industries Software from their very first sketches to completing the product and making it ready for shipment.
Ultimately, the development team created compact, versatile concrete batch plants with high functionality at a low cost that fit in standard-sized shipping containers. Its popular ODISA 4000 is now showcased at major forums and construction expos globally. ODISA's portable concrete mixing systems substantially expanded the possibilities for applications in the construction industry, because builders now had access to readily transportable equipment capable of producing significant amounts of concrete.
Arellano vividly recalls the realization of the company's goal: "When we finally completed the product and had it operating properly, we were challenged to make it fit into the container, but we were confident it would because we had previously tested it virtually using Solid Edge. When we did the final test and used a crane to put the machine into the container, we proved that it fit. This has generated a lot of business for us because we can now send our equipment anywhere in the world and continue to grow."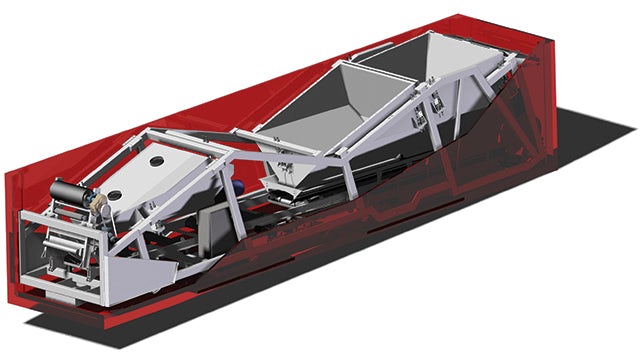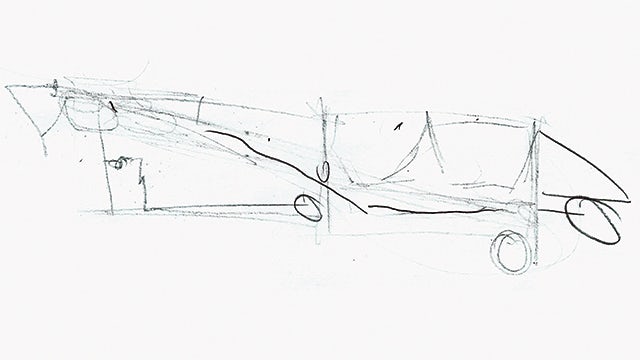 Why Solid Edge
The software previously used by ODISA for 2D design was very basic and led to many errors, especially during assembly, because engineering changes were not reflected in the product design. In 2008, the product development team decided to move to Solid Edge, which provides accelerated design, faster revisions and better knowledge re-use. With Solid Edge, ODISA engineers could utilize 3D part modeling and assembly, data management and sheet metal design capabilities. Moreover, using Solid Edge, company management understood that its engineers could quickly visualize and test products virtually before physical production.
"Using Solid Edge, the assembly process is not affected even when the design has had many adjustments," notes Arellano. "This is due to synchronous technology, which allows us to automatically update any change and have greater control over the process. Nowadays, we count on the ability to make changes to the models, with these modifications directly applied to the entire model without affecting the rest of the design."
Increased productivity, improved competitiveness
Using Solid Edge, ODISA builds machines in different sizes that produce from 30 cubic meters (m3) to 400m3 of concrete per hour to meet the needs of the construction industry. "It is useful to remember how, earlier in the construction industry, workers mixed concrete onsite using shovels, buckets and bags of cement," says Arellano. "Today these machines make the companies that use them so much more agile and productive and their employee's work so much easier."
Arellano points out that Solid Edge has made a game-changing difference in terms of innovation and speed at ODISA. Previously, the company's engineers took about a year to design a new machine, but with the introduction of Solid Edge to their processes, design time has been reduced by 50 percent. During the production of this type of equipment, there are almost always numerous changes and some delays, but with the aid of Solid Edge, ODISA has been able to cut the time from design-through-manufacturing in half. In notable part, this significant gain is the result of minimizing changes that occur late in the development process.
Arellano explains, "When we manufactured new equipment in the past, we often found something to correct on the production plant, but by then it was already too late. Now with the use of Solid Edge, we are able to identify these mistakes long before the part is manufactured, so we no longer have these problems."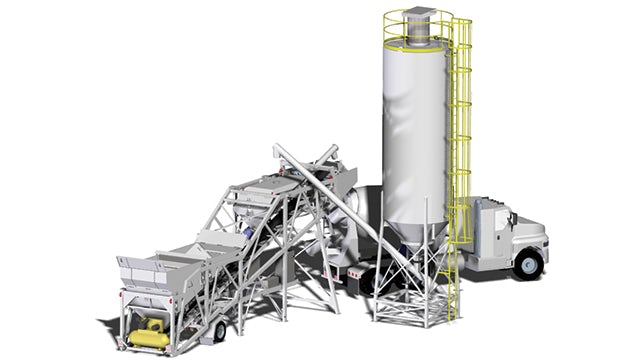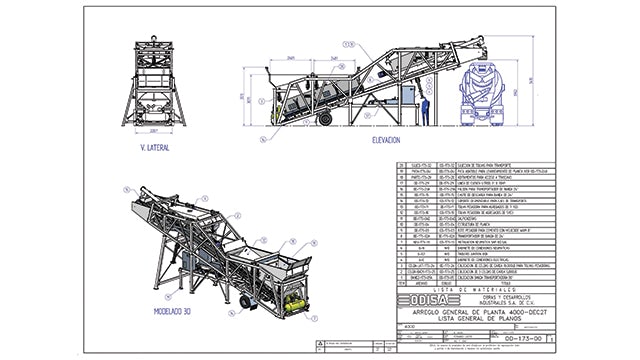 Business expansion
ODISA is currently in a growth phase. As one of the leading manufacturers of concrete equipment in its sector in Mexico, ODISA is also becoming prominent internationally. With the help of Solid Edge and compelling competitive advantages, especially the versatility, portability and quality of its concrete batch plants, ODISA plans on assertive and phased business expansion.