Case Study
Axle and transfer case manufacturer uses Opcenter to meet customer requirements and industry standards
Siemens Digital Industries Software solutions help NAF implement CAQ system to increase product quality and transparency
NAF Neunkirchener Achsenfabrik
NAF Neunkirchener Achsenfabrik AG is a family-run company that manufactures axles and transfer cases for self-propelled applications for construction, forestry and agriculture machinery and is the market leader for powered bogie axles (forestry machinery drives). The company has locations in Germany, Canada, Russia and China.
https://www.nafaxles.com/en
Headquarters:

Neunkirchen am Brand, Germany

Products:

Opcenter, Audit Management, Concern and Complaint Management, First Sample Inspection Product Part Approval Process, Incoming / Outgoing Goods Inspection, Inspection Plan Management, Inspection Reports, Opcenter Quality, Statistical Process Control SPC, Supplier Management, Gage Management

Industry Sector:

Heavy equipment
Situation analysis
NAF Neunkirchener Achsenfabrik AG (NAF) manufactures axles and transfer cases for self-propelled applications for construction, forestry and agriculture machinery, and is the market leader for powered bogie axles (forestry machinery drives). The company is headquartered in Neunkirchen am Brand, Bavaria, Germany with locations and subsidiaries in Germany, Canada, Russia and China, and its products are sold and used in 30 countries.
NAF had not developed an idea of the potential benefits of computer-aided quality (CAQ) solutions and an integrated enterprise resource planning (ERP)/CAQ environment. Although various applications, standalone software, in-house solutions and Microsoft Office® applications were being used, there was no interaction between the different systems and no integration with the company's existing ERP system.
Establishing project goals
NAF initiated a project with the goal of implementing an integrated CAQ system Multi-industry NAF Neunkirchener Achsenfabrik Axle and transfer case manufacturer uses Opcenter to meet customer requirements and industry standards designed to eliminate standalone solutions and position the company to better meet its customer requirements.
An ERP interface was essential, and the solution needed to help the company comply with International Organization for Standardization (ISO) technical specification (TS) 16949. This standard is aimed at continual improvement emphasizing defect prevention and the reduction of waste; and it served as a guideline for NAF in setting goals to meet its future challenges.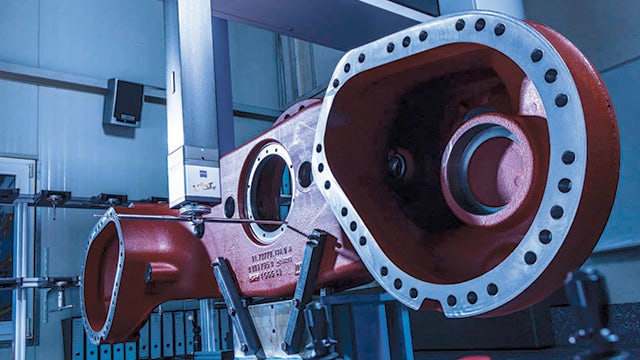 System selection
In 2010, NAF chose Opcenter software from product lifecycle management (PLM) specialist Siemens Digital Industries Software. NAF made its decision based on the modularity and integration capabilities of the software; and because it had confidence it would be able to fulfill its customer requirements.
The CAQ software system can also be integrated on a cross-company or cross-site basis. In addition, the modularity of Opcenter Quality would allow NAF to use a sequential implementation approach.
"We selected the Opcenter Quality solution to further improve our products and avoid waste and defects," says Rainer Kern, head of quality management and service at NAF. "The comprehensive, integrated quality management system provided by Siemens Digital Industries Software meets all our requirements."
Step-by-step implementation
Due to limited personnel resources during the implementation phase, NAF chose to introduce the CAQ solution in stages. Implementation of Concern and Complaint Management (CCM) module began in early 2011. During the first and second quarters of 2011, the company focused on the compilation of inspection plans for in-process statistical process control (SPC), incoming goods and first sample inspections (FSI). NAF began the acquisition of its first measurement values during the third quarter of 2011, and implemented Audit Management and Gage Management in 2012.
"Opcenter Quality provides the perfect platform for optimizing our processes," says Felix Heck, quality manager at NAF. "The system can be easily configured to meet individual requirements and needs."
Today the following modules are in use on over 200 NAF personal computers (PCs) and workstations:
Concern and Complaint Management
Since its implementation, CCM has been extensively used for the acquisition of internal and external complaints, including complaint cost data. Fully-integrated activity management supports timely, priority-controlled complaint processing. The software's integrated, comprehensive evaluation and analysis options support continuous improvement in the areas of quality and productivity.
By using CCM, NAF has identified additional benefits in continuous process automation, including: the ability to execute a preliminary defect evaluation based on possible series-defects alerts; the option to set up problem-solving processes that address same-type multiple defects; and the real-time creation of eight discipline (8D) reports that capture and display complaint data.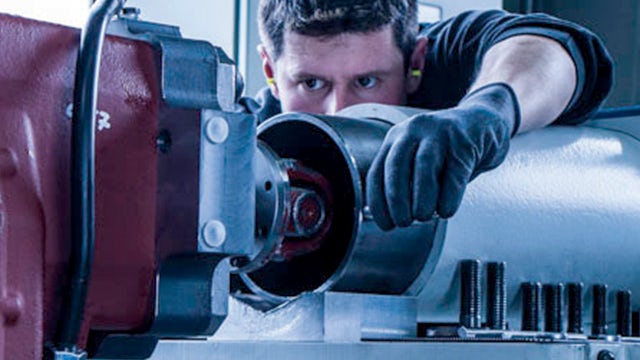 Inspection Plan Management
Inspection Plan Management (IPM), a central component of the quality management solution, allows NAF to define inspection criteria for each quality-relevant activity, such as variable, attributive and visual characteristics. Changes made to these plans are documented with a revision number. In addition to detailed inspection instructions, images and documents may also be added to individual inspection steps.
At NAF, the plans for incoming goods inspections are not only written for items such as geared parts, but also for the first sample inspection of pre-machined parts (blanks) as well as other purchased parts. Inspection plans are also used for the company's in-house production processes, such as the machining of the bogie axle support and in the assembly hall, where various tolerances and acceptable attributes are documented.
Gage Management
Gage Management enables the management and assessment of gages. A wide range of master data may be allocated to gages, such as inspection intervals, usage location or current status. Gages designated for calibration can be filtered and regulated in accordance with their respective inspection plans; and gage capability can be calculated in accordance with measurement system analysis method 1 (repeatability) and method 2 (reproducibility).
Incoming/Outgoing Goods Control and Supplier Assessment Management
The quality control of purchased parts is handled in the area of incoming goods and largely involves geared parts and castings. The inspection results from random samples and dynamization procedures form the basis for supplier assessment. Incoming/Outgoing Goods Control (IGC/ OGC) and Supplier Assessment Management (SAM) module help NAF with these processes. Efficient quality control in these areas can lead to increased product quality and supplier transparency, facilitating the selection of appropriate business partners.
Statistical Process Control
Statistical Process Control (SPC) supports the optimization of production process control. SPC helps NAF to detect breakdowns and defects at an early stage and remedy the causes, forming the basis for zero-defect production.
Process automation is of particular importance to NAF. Tolerance limit violations initiate automatic complaint generation and a corresponding problem-solving action that is forwarded to the relevant quality assurance personnel. Warning and intervention limits can be defined or calculated for SPC monitoring in series manufacturing. SPC helps NAF allocate gages and documents to assure that only calibrated gages are used for the inspections.
First Sample Inspection
First sample reporting is a convenient method for creating, evaluating and administering reports in accordance with the German Automotive Industry Association (VDA). First Sample Inspection (FSI) is used to manage these inspections for purchased parts as well as the company's own end products.
Audit Management
Use of Audit Management helps NAF reduce administrative effort and costs due to the acceptance of identical question catalogs and offers convenient action tracking and handling. Simplified evaluations and lists facilitate the detection of vulnerabilities. Audit Management is also used in annual supplier, internal process, system and product audits, as well as customer and certification audits in accordance with ISO 9001 and ISO 14001.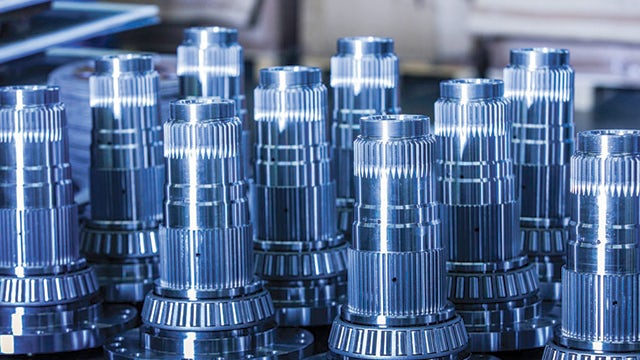 Inspection Reports
Inspection Reports (IR) support inspection certification for nonspecific and specific inspections in accordance with German Institute for Standardization (DIN) European standard (EN) 10204. Order compliance, factory and acceptance test certifications are automatically generated and dispatched. Following report creation, templates can be automatically populated with the latest measurement values.
Linking to ERP
The exchange of data between Opcenter and the ERP system will allow NAF to fully integrate quality management into its operational procedures, creating transparency. Data stock is automatically synchronized, reducing administrative effort and data redundancy.
Benefits and synergies
Consistent use of the Opcenter software has led to a significant increase in efficiency in all areas. Customer specifications and other certification requirements are fulfilled and documented.
The company has achieved a notable optimization of its concern and complaint procedures, including supplier and customer communication. NAF has significantly improved the documentation of initiated investigations and respective results as well as the associated documentation of removal actions and subsequent effectiveness checks.
Centralized inspection planning enables the firm to quickly and easily create inspection plans. The procedure is supported and enhanced by no-fuss inspection data acquisition, the real-time creation of inspection reports and comprehensive, informative evaluations. "The responsibility of manufacturing and delivering quality products lies with every employee in the company," says Dr. Siegfried Effenberger, quality manager at NAF. "Acute employee awareness combined with the flexible, integrated Opcenter system are the ideal prerequisites for producing and ensuring quality for our customers on a day-to-day basis."
Since implementation of the Opcenter
Quality system, NAF was named supplier of the year in 2012 by one customer and awarded a prize for innovation by one of the company's other key customers.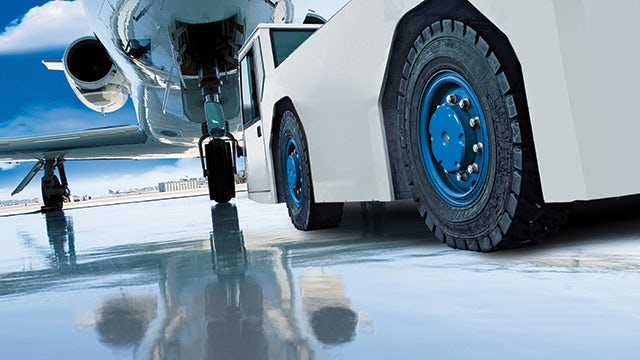 Future outlook
NAF will continue to rollout Opcenter solutions and plans to further optimize its CAQ processes.