Case Study
Mindray leverages Xpedition to overcome medical product innovation challenges
Mindray
Founded in 1991, Mindray is one of the leading global providers of medical devices and solutions. Firmly committed to its mission to "advance medical technologies to make healthcare more accessible," Mindray is dedicated to innovation in the fields of patient monitoring and life support, in-vitro diagnostics, and medical imaging systems. Today, Mindray's products and services can be found in healthcare facilities in more than 190 countries and regions.
https://www.mindray.com/en/
Headquarters:

Shenzhen, China

Products:

Xpedition Enterprise

Industry Sector:

Medical devices & pharmaceuticals
Mindray Leverages Xpedition to Overcome Challenges of Medical Product Innovation
As it creates ultrasonic instruments, monitors, anesthesia machines, operating light beds, and blood analyzers, Mindray has a difficult task in product development: designing IPC Class 3 PCBs that are ISO 13485, FDA and CFDA certified to ensure that its products are high-quality and able to operate through the long life-cycle that is expected from products in this sector. This has even more influence in this era of globalization. Mindray says that while international customers bring nearly half of their revenue, they also bring different product demands from different places, each with their own regional regulations and safety requirements.
That said, the company's largest challenge is meeting the needs of customers by constantly being innovative while adhering to changing medical policies, and doing it fast. Mindray needs to be able to constantly provide better solutions faster than its competition, and for that it is the first medical device enterprise in China to introduce an integrated project delivery (IPD) collaborative innovation and development process. This process, in which Mindray matches different board cards for different product lines, is enabled through tight communication and collaboration between engineers. This helps Mindray ensure delivery and improve customer satisfaction.
This seems to be working out; in the past few years, it was able to transform from being a market follower to a market leader. Its strategy of focusing on customer needs while also improving quality and efficiency using powerful tools to support its entire development process was its key to becoming competitive.
In the product development aspect, Mindray sees design density and layout time as its two major challenges. To overcome them, it uses HDI and flex designs, as well as constraint management to carry its requirements through a standard, concurrent design process. The company tries to identify and resolve design problems as early as possible, as it knows that this is key in reducing cycle time and development costs.
Mindray sees Mentor Xpedition as part of this success, helping them realize their vision by being a stable, reliable and efficient EDA tool that supports their entire process, stating: "The PCB designers in Mindray and their teams are responsible for the entire product carrier construction at the company, and Mentor Xpedition is the tool that builds this vehicle."
To maintain its success, Mindray preserves key partnerships with its major suppliers, Siemens being one of them. The Siemens Xpedition flow supports its hardware development in terms of requirements delivery, design quality, and efficiency.
Reduced TTM
To reduce time-to-market even further, Mindray performed a secondary development on the output of Gerber files that automatically completes the export of all Gerber files with a single click. It is able to save more time in its design cycle by reusing a standard DC-DC power supply.
Mindray also uses a constraint template in the constraint manager, which they adjust according to the PCB design input of different board cards to save time in setting up their projects.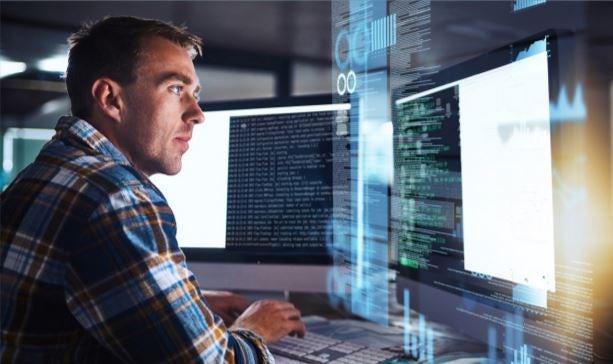 Managing High Density
For Mindray, high-density design is one of its most common challenges, which Xpedition helps it resolve: "We define the physical properties of the signal through the constraint manager, and the through-holes are defined in the stack setting. This allows us to successfully design high-density boards."
Xpedition is Mindray's go-to tool for the entire design process:
Libraries

Integration

Constraint management

Design entry

Placement

Routing and auto-routing

Manufacturing outputs

Design for manufacturability

Design verification

Design for signal integrity

Advanced processes such as reuse, variants, and concurrent design