Case Study
Leveraging digitalization to accelerate production lead time and secure the quality of traceability
MicroPort CRM uses Opcenter MES solution to better identify and resolve manufacturing issues
MicroPort CRM
MicroPort CRM design and develops solutions for heart rhythm management and treatment of heart failure.
https://www.microport.com/
Headquarters:

Saluggia, Italy

Products:

Opcenter

Industry Sector:

Medical devices & pharmaceuticals
High performance is critical
MicroPort CRM (Cardiac Rhythm Management) is a business unit of MicroPort Scientific Corporation that manufactures pacemakers, implantable defibrillators, pacing leads and Holter monitors for patients with cardiac rhythm disorders. The company, which has about 1,000 employees, has three manufacturing plants: one in Clamart, France that manufactures microelectronic parts; a second in Saluggia, Italy that assembles all devices (pacemakers and defibrillators), makes integration packaging and is also the company's central warehouse, and a third in the Dominican Republic that manufactures the pacing leads for pacemakers and defibrillators.
MicroPort CRM manufactures two main family of products, pacemakers and defibrillators. Pacemakers are used for bradycardia (a slow heart beat) and defibrillators for tachycardia (excessively rapid heart beat). MicroPort CRM's solutions are Class 3 products, so they are controlled by regulatory bodies and must have a high level of quality.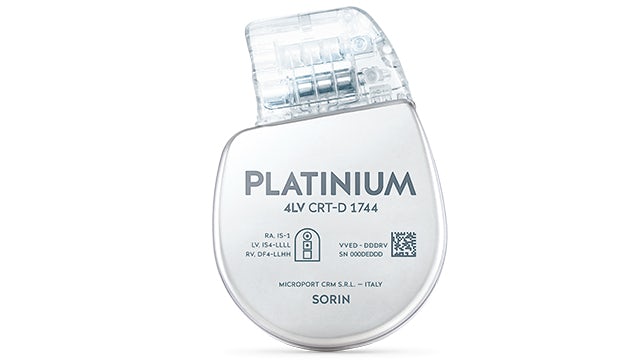 Moving beyond a paper-based system
"Before 2014, the traceability of our product was fully on paper," says Alessandro Starace, who is manager of data management for MicroPort CRM in the Saluggia plant. "We printed paper traceability sheets and gave them to the operator and they had to sign in manually. They had all the lot numbers and products they used for manufacturing the product and had to sign all the phases needed to manufacture the device. This was a huge amount of work.
The company produced a high number of devices per day and they all needed traceability documents printed. All serial numbers were managed with an Excel spreadsheet software file so it was difficult to maintain all the information in a common place to make it easily accessible to all stakeholders.
So the manufacturing people spent a lot of time to perform paper-based traceability activity. This was the impetus for implementing Opcenter™ software, a manufacturing execution system (MES). It is part of the Siemens Xcelerator business platform of software, hardware and services. Today many machines in the MicroPort CRM production facility receive information from the MES. Opcenter was introduced mainly to replace the manual activity of recording the data that is mandatory for biomedical manufacturing.
"Opcenter enabled us to control production: to record all production-related data and search, retrieve and consume a massive amount of data," says Federico Carnovale, information technology (IT) Manager at MicroPort CRM. "But it also allows us to control and avoid any possible error during the manufacturing flow."
Previously, since the signature was manually carried out on a sheet of paper, in the event of a signature error, the device had to be scrapped at the end of the production line. This caused a loss of money, both from manpower cost and device cost.
"In our manufacturing world," says Carnovale, "if we don't have full traceability into one product, we cannot sell that product so we need to scrap it.
"Today, with a system that drives the execution of manufacturing, we can avoid this kind of issue and the related scrap."
Before MES was introduced, traceability was fully manual and all the test systems that were used to check the electronic features of the devices were managed in a separate and parallel way by the operator. With Opcenter, MicroPort CRM is able to integrate all these systems: This means they are retrieving all production information automatically from the MES system and can move it to other systems that need to process this information.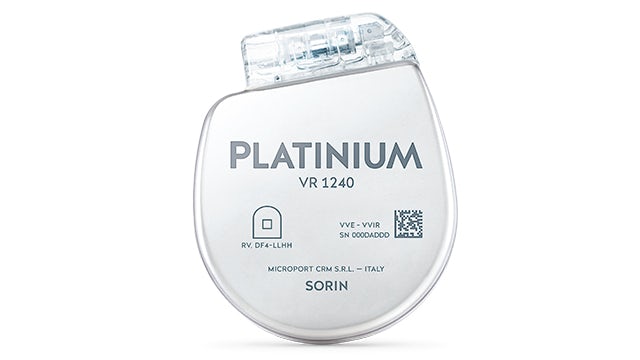 Opcenter pays off
"One of the benefits that we had with this system was with the massive amount of data collected in a single digital repository, we added the possibility to do analytics reporting," says Carnovale. "Before it was more difficult to create reports with live data coming directly from one factory.
"If you have tons of sheets, you can record what happened to one device, you can record the defects and we actually did record all the information that was needed for regulatory compliance. However, if this data is recorded on a paper and someone does not manually input this data into a tool that allows you to consume this data in a massive way, we basically lose this information. We lose means that we cannot use this information to add value to the product, to the company and to the business. As soon as we made this information available for digital consultation, we added the possibility to create reports and based on those reports we added the possibility to increase our level of knowledge of, and ability to solve production problems.
"Starting from that report, we set up a periodic meeting to analyze the data and this allows us to execute continuous improvement projects: for example, to reduce scrap rate."
"You can see how working in a highly regulated industry and using manual input can have a high impact on our business in case of audits or recalls," says Fadi Fakhouri, IT Director at MicroPort CRM. "If you look at industrial plants, you can imagine that a big percentage of the timeline of the manufacturing is spent signing, writing, losing, printing: removing all this means accelerating the production lead time and this is a benefit for digitalizing manufacturing.
"So now we can export the data and I get reports, make analysis and go further with automation. But the most important benefit was reducing the lead time of manufacturing and securing the quality of traceability because this can really give us serious problems if we have an error on any of the components."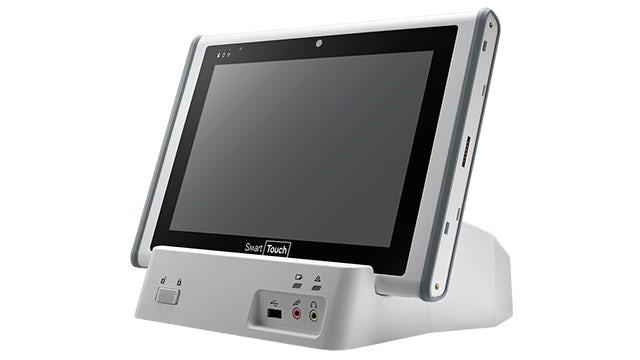 Integrating Opcenter with other factory systems
Opcenter is integrated with the firm's enterprise resource planning (ERP) system and is interfaced directly with its testing and manufacturing machines and the automation systems, which interact in real time. This integration is key because, for example, one machine that is needed to produce a part must get information on the manufacturing instruction immediately in real time before executing the manufacturing. In turn, it needs to provide feedback to the system on the operation just carried out because the next operation might be a few seconds later. So it is necessary to have a way of communicating that is extremely fast.
Labeling is another key aspect in the medical device industry. The labeling of the product is done with a software that manages the labeling for all products in the MicroPort CRM system. In this case MES provides information that is consumed by the labeling software to produce labels.
The other integrations are done with a business intelligence tool. The company uses it to execute reporting, so every time they need to create a report, they use the business intelligence tool to consume data present in the system.
Siemens facilitates the implementation
"One of the key points is during implementation Siemens was present with their own technicians that helped us in order to provide an architecture of the system," says Carnovale. "They also proposed some custom solutions for the parts that were really far from the off-the-shelf features offered by the system and helped us during the physical implementation phase, such as developing custom parts."
"All the customization we asked Siemens for was taken into account and implemented in the system," says Starace. "They showed a lot of flexibility by adapting the software to our needs."
Considering the look
"Once we became MicroPort CRM in 2018, we started to maintain, optimize, upgrade and digitalize all areas and we are continuing to standardize our manufacturing plants," says Fakhouri. "In 2019-2020 we focused on cleaning up all of our different systems and completed a technological upgrade.
"Now this technological foundation is behind us and starting in 2021 we are focusing and prioritizing our business projects. So we are moving to a new ERP, implementing a data warehouse and are able to do business intelligence, predictive maintenance and all the reporting needed to manage the business. Then we will go further to pursue digitalizing and automating our industrial tools."
Delivering reliable data
"We have special products, pressure regulations and sometimes some areas do not have a standard process," says Fakhouri. "Opcenter can be adapted for the kind of manufacturing or industrial product that we do in Saluggia and can be further adapted for other environments."
"We are often audited by certificate entities and recently received compliments from the notified body for our traceability system and stability strength," says Starace. "We can provide the auditors with information in real time, retrieve data as they want and are able to show the reliability of the data they want without delay."