Case Study
Medical device manufacturer uses Camstar Medical Device Suite to enable agile business processes and continuous growth
MSEI speeds new product introductions with the help of Siemens PLM Software solution...
Micro Systems Engineering
Micro Systems Engineering, Inc. (MSEI) specializes in medical microelectronics for life-sustaining and life-changing devices. MSEI offers extensive development and design services, systems integration, and manufacturing capabilities. MSEI produces high-quality and high-reliability miniaturized components and modules with advanced automation and integrated systems.
http://www.mst.com/msei/
Headquarters:

Lake Oswego , United States

Products:

Opcenter
Prioritizing reliability
Founded in 1979, Micro Systems Engineering, Inc. (MSEI) manufactures electronic modules for Class III life-sustaining devices. MSEI's manufacturing capabilities include surface-mount device (SMD) assembly and test, and wafer probe inspection and testing. MSEI is the lead supplier of components to BIOTRONIK, which manufactures the electronic module, package design, advanced assembly and wafer testing for cardiovascular and endovascular devices.
MSEI is committed to right-first-time manufacturing of its Class III devices. For example, soccer player Anthony Van Loo suffered a cardiac incident during a game. His BIOTRONIK implantable defibrillator engaged, and Van Loo was resuscitated on the field seconds later.
"They (defibrillators) are invisible but they're working 24/7, and they have to run and be reliable for years," says Juergen Lindner, general manager of MSEI. "This puts a large burden on everyone in the medical device industry to build reliable products. This is what keeps us awake at night."
With this priority, MSEI began its manufacturing fact-finding journey. MSEI's technology conversion from ceramic chip and wire to organic substrate base SMD technology allowed more automated manufacturing processes. Though MSEI made great advancements with regard to product and machinery, the company realized that its paper-based processes inhibited efficient growth. MSEI began looking for a scalable and flexible solution. The answer was the Camstar™ Medical Device Suite, a manufacturing execution system (MES) designed specifically for the medical device industry.
MSEI uses the Camstar Medical Device Suite to drive manufacturing processes, enforcement and component traceability from incoming inspection through production, assembly and test. The company has a fully paperless manufacturing environment that includes automated interlocking, product routing/labeling, and highly integrated Camstar Medical Device Suite functionality with enterprise resource planning (ERP)/supply chain systems, business intelligence and factory automation.
"Camstar MES exceeded expectations and became the key software that helped us expand our line and expand our automation," says Lindner. "The MES moves the manufacturing floor."
The initial implementation of the Camstar Medical Device Suite at MSEI included everything from kitting to shipping: Two-way SAP® software and Camstar Medical Device Suite integration; paperless electronic device history records (eDHRs); device master records (DMRs); integrated, paperless nonconformance management (NCM); configurable interlocks; SAP batch management integration and mobile business intelligence. For example, MSEI is able to have a nonstandard product move to an area to isolate a nonconformance.
MSEI then scaled the MES in its first automated testing tool and second manufacturing line. MSEI is currently upgrading the platform to provide portal integration and Camstar Interoperability software. Camstar Interoperability is an integral part of the Camstar Enterprise Platform, and makes it easy for companies that have manufacturing processes in multiple sites to interoperate with other business processes to improve overall performance and better utilize all enterprise applications.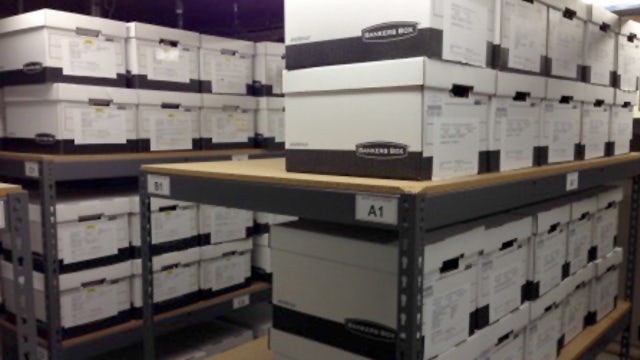 Tightly coupled integration
A key need for MSEI included tight integration between its MES (the Camstar Medical Device Suite) and ERP (SAP® software). Currently, SAP is used to manage bills of materials (BOMs), rough routes and documents, and to send the necessary data to the Camstar Medical Device Suite. Using the Camstar Medical Device Suite provides detailed, real-time visibility and component traceability throughout the manufacturing process, feeding the information back to the ERP upon completion. MSEI sends detailed serial information to its customers.
MSEI built configurable interlocks into its manufacturing processes. This enables MSEI to stay agile. Re-usable functions allow the business to configure the application to perform quality and procedural checks and execute predefined actions in any operation. As a result, MSEI can change and adapt through modeling with the Camstar Medical Device Suite. No coding is needed to make changes.
"We have configured our MES to specific operations and points when we are going to communicate with SAP," says Matt Williams, MSEI's enterprise lead analyst. "With the interlocks, we can control synchronization of modeling and tracking information."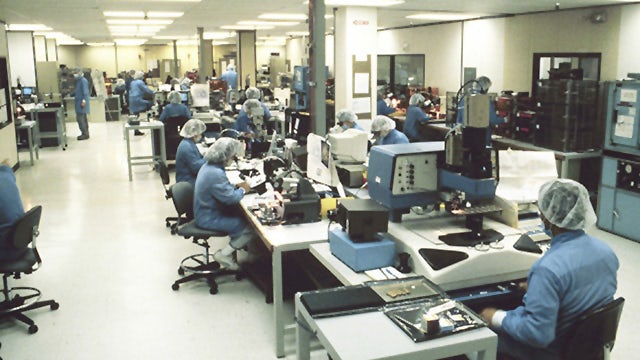 Benefits beyond expectations
With the Camstar Medical Device Suite, MSEI integrated key business intelligence tools for managing its operations. Sample automatic collections include:
Transactional/traceability data
Real-time visibility into work-in-process (WIP)

Full traceability of each unit's manufacturing life

Full traceability of each lot that went into making each unit

Approximately 30,000 transactions per day
Measurement/process data
Key process data retrieved from each machine

Automated file generation and interface with MES

1.6-terabyte MES database (eight years)
Engineering data
Collection of data for engineering builds by MES

Robust system controls and data collection, which speeds up process improvements and new product introductions
Twenty-five percent of manufacturing are test builds. The company uses MES to manage these builds because the builds contain all the process and traceability data. MSEI can use this data to help make decisions and provide validations and verifications.
The Camstar Medical Device Suite is integral to MSEI's successful business processes and is a key enabler of its continued growth.
"About half of MSEI's employees work in manufacturing," says Lindner. "If I compare this to 15 years ago, we have the same number of people and today we are making four times the number of products. Our products are completely different, with an immense increase in complexity and output that we are able to manage with the same headcount. If you do the math, it speaks for itself."
"We are focusing on more automation integration and data exchange," notes Williams. "We want to have a no-touch manufacturing environment."