Case Study
International automotive component supplier uses Siemens Digital Industries Software suite to grow market share
Metalsa uses NX, Teamcenter and Tecnomatix to make better products and manufacturing facilities
Metalsa
Metalsa, a subsidiary of Grupo Proeza, manufactures structural components for the light and commercial vehicle markets. Products include lightduty frames, space frames, suspension modules, body structures, safety systems, hinges, transmission modules and fuel tanks for passenger cars and light trucks as well as chassis frames, side rails and crossmembers for heavy trucks and buses. Founded in 1956, the company has a presence in Argentina, Australia, Brazil, China, Germany, Hungary, India, Japan, Mexico, Russia, South Africa, Thailand, Turkey, United States, Venezuela and through a joint venture in the United Kingdom. Metalsa distinguishes itself by offering quality, differentiated service and innovation, competitiveness and customization to each customer. Metalsa has approximately 11,000 employees globally.
http://www.metalsa.com/
Headquarters:

Apodaca, Nuevo Leon, Mexico

Products:

NX, Teamcenter, Tecnomatix

Industry Sector:

Automotive & transportation
PLM-driven
A leading automotive supplier, Metalsa employs advanced product lifecycle management (PLM) solutions from Siemens Digital Industries Software to develop products, communicate with internal groups and customers, and design the company's plants around the world. The PLM technology includes NX™ software, Teamcenter® software and the Tecnomatix® portfolio. Metalsa has adopted the spirit of service and continuous improvement as its philosophy, which is why it utilizes and continuously searches for the best technological tools.
For several years, Metalsa has partnered with Siemens Digital Industries Software to optimize its designs and develop structures using the same software used by its customers, including Nissan, Chrysler and GM. In this way, sharing data and collaborating with customers is more effective and efficient. "At Metalsa, our top priority is to serve customers well. Therefore the more we align ourselves with the tools our customers use, the more successful we will be," explains Metalsa's engineering coordinator.
In addition to advanced functionality, Metalsa's selection and migration to NX was also influenced by the company's acquisition of Dana, a supplier of axles and transmissions for the automotive industry.
Design and development
For the design and development of parts and structures, Metalsa uses the computer-aided design (CAD), computer-aided manufacturing (CAM) and computer-aided engineering (CAE) tools of NX, the industry's most integrated, flexible and efficient solution for product development. According to Metalsa's engineering coordinator, "With NX, we've significantly enhanced our product development best practices; this has led to higher quality products and innovative product features. The executive adds, "Among productivity enhancing benefits, Metalsa uses NX to create design proposals that incorporate the needs and tools used in the manufacturing process." With NX functionalities, Metalsa has reduced design simulation time by 30 percent.
Collaboration
Metalsa uses Teamcenter, the world's most widely used PLM solution, to help the company communicate with suppliers and customers. Product development data, including design and production requirements, is easily shared. With this data, a bill of materials (BOM) is generated and the ISO standard JT™ data format is used for displaying files. Such effective communication has led to significantly improved collaboration across operations.
Plant production
Metalsa is now competing in virtually all major automotive markets. The company has 22 production plants all over the world. The internationalization of its plants has resulted in streamlined processes, reduced operating costs and faster time-to-market.
Metalsa uses the digital manufacturing capabilities of Tecnomatix to increase productivity, from manufacturing planning and development, through launch support and production feedback.
The use of Tecnomatix has streamlined the implementation and construction of plants around the globe. The complete design of each plant is completed digitally in Mexico, including the plant layout, process simulations and workflow balancing. Of particular advantage to Metalsa is the way that Tecnomatix enables new process technologies to be tested and checked according to Metalsa's unique processes. New equipment simulations are also conducted.
"The functionality of Tecnomatix is far superior to other competing solutions," notes Metalsa's simulation manager. "The software is easy to use, and one of the great benefits of Tecnomatix is the way the software enables you to program movements and create your own objects."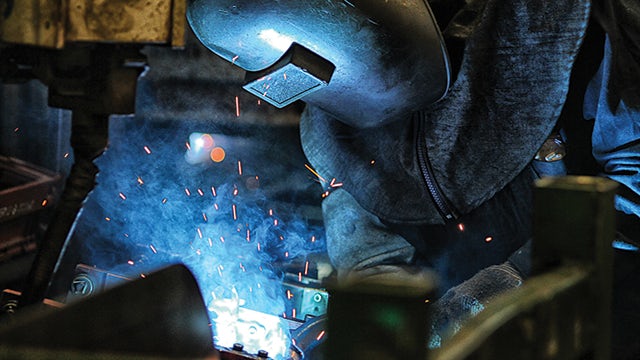 Metalsa's total commitment to customers
By placing the customer at the top of the company's spirit of service and continuous improvement maxim, Metalsa has invested in the same principal technological tools its customers use. PLM solutions from Siemens Digital Industries Software are used by 15 of the 16 major automobile OEMs in the world, so this partnership between the two companies is essential for success. "Siemens Digital Industries Software's tools have helped us synchronize processes and notably reduce development time," says the company's engineering coordinator, pointing out, "The three pillars of the company are product design, production and manufacturing plant development."
With a strategy that emphasizes customer service, Metalsa has measurably improved its ability to make smarter decisions and deliver better products, and importantly, it is poised to continue its growth globally.