Case Study
Siemens solutions enable Merit to implement full quality, closed-loop cycle and continuous improvement methodology
Using Opcenter Quality to improve teamwork, analysis and productivity in R&D and manufacturing
Merit Automotive Electronics Systems
Merit Automotive Electronics Systems is a global supplier of complex mechatronics modules and switches to the automotive industry.
http://www.merit-automotive.com/
Headquarters:

Barcelona , Spain

Products:

Opcenter, Opcenter Quality

Industry Sector:

Automotive & transportation
Delivering a comprehensive quality solution
Merit Automotive Electronics Systems (Merit) develops and manufactures mechatronic systems for the automotive market. It includes a full research and development (R&D) center in Krakow, Poland with a laboratory and prototype shop and manufacturing sites in Barcelona, Spain, Gdansk, Poland, Matamoros, Mexico and Changchun and Suzhou, China, thus covering Europe, the Middle East and Africa (EMEA), the Americas and Asia-Pacific (APAC) zones.
Merit, which was founded in the 1940s in Germany to design and manufacture switches, has accumulated over 70 years of experience, from developing simple switches to human-interface products, including the development and manufacture of the steering switch module, steering column switch, window lifter, initial switch, seat heat switch for the global automotive industry and after-sale market, with reliable quality, an innovative design and cost-optimized production. Many cars all over the world include Merit products.
The current solution is fully implemented in the plant in Barcelona, and thanks to the positive results the plan is to extend it to additional sites in the next future.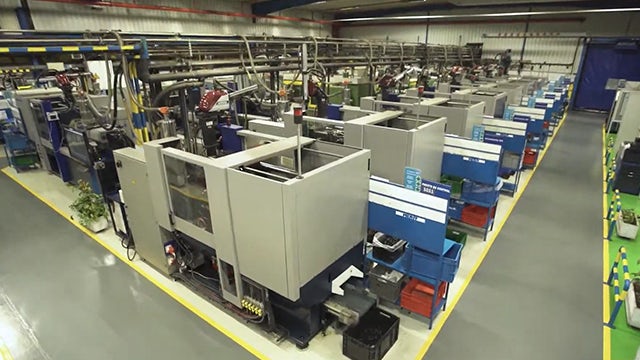 No substitute for digitalization
Meeting customer expectations and requirements along with today's standards is a great challenge that only well-organized companies can achieve. On the top of that, the biggest question was how to make all Merit processes effective and sustainable to reach this high level of quality.
Merit's experience in the field showed that in order to collect, analyze and properly use the massive amount of information and data that transits every day through their different sites, the only adequate response was to digitalize research and development (R&D) and factories and bring them together using a single solution.
In the future, having one unique tool to manage the entire quality process at multiple sites will allow Merit to decrease the global price of the solution compared to having multiple systems to manage different tasks. This global solution will support Merit corporate values: all collaborators will be speaking the same language. Moreover, it will give Merit the ability to grow continuously and quickly, reducing the effort needed to get there.
"Our goal at Merit was and still is to have as small a number of systems as is necessary to manage key processes," says Ewelina Łuszczek, supervisor of the global engineer- ing systems and change management group. "It helps to decrease the global price of the solution compared to having multiple different systems to manage different tasks at different locations."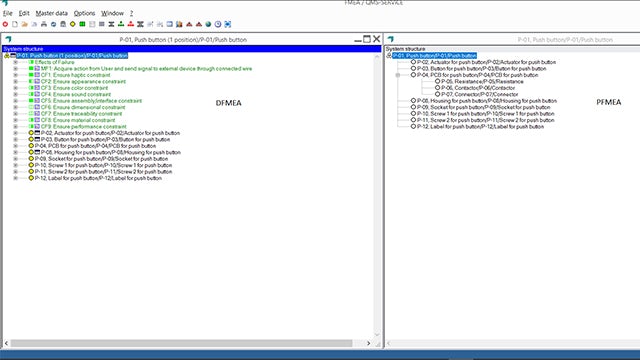 Passing the test
After conducting a benchmark with many solution providers, Merit became convinced that Siemens Digital Industries Software's Opcenter™ Quality software was the tool that would fulfill all criteria. Merit was particularly glad to participate in some Siemens workshops and demonstrations so they would have a global vision of the system prior making the choice.
Merit particularly appreciated that Opcenter Quality is 90 percent out-of-the-box with ready solutions that answer the main goals of the processes, which is a real advantage when considering the time needed for the implementation is significantly lower than other solutions that require development time. Moreover, it was important the solution provider could support Merit across the globe as the company has sites on different continents.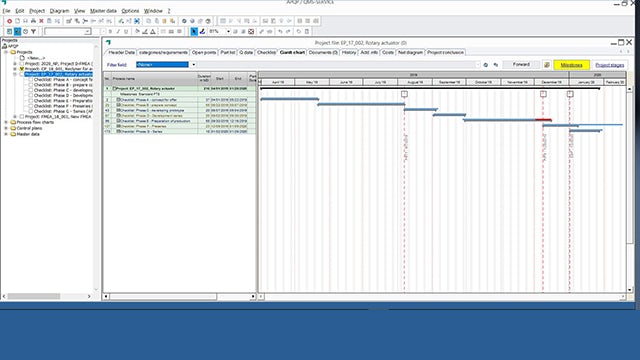 Providing a competitive advantage
Merit has found using Opcenter Quality enables them to answer customer issues quickly, enhance the cooperation between teams and provide a tool that helps them achieve a high-value outcome. Merit is planning to extend the solution to additional manufacturing sites. These are the main areas that having such global solution will make a difference and help Merit stand out over competitors.
"One of the biggest advantages of Opcenter Quality is, it is easy to administer and is user friendly," says Łuszczek.
Covering the entire plan-do-check-act (PDCA) cycle is the principal advantage of such a global system and the Advanced Product Quality Planning (APQP) module helps monitor the competition. It allows Merit to manage the entire project and share all relevant tasks with its suppliers. Moreover, each module is connected to each other, which facilitates the exchange of data and boosts the efficiency of engineering duties.
The Siemens team played a major role in implementing Opcenter Quality. Its service and more importantly know-how were critical to successfully deploying such a change in the organization. Merit was happy to rely on Siemens' support and professionalism.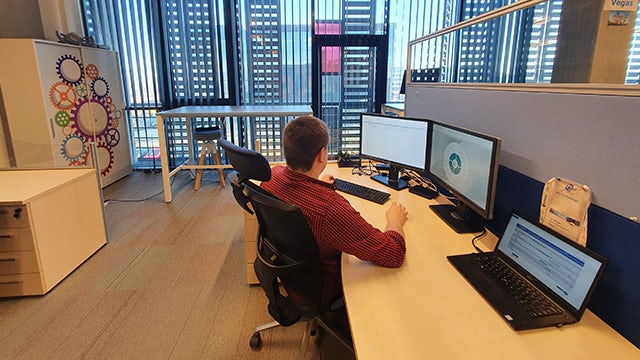 Enhancing access to information
Each module of Opcenter Quality, which is part of Siemens Xcelerator business platform of software, hardware and services from Siemens Digital Industries Software, has its own function and utility that provides hundreds of benefits for the global solution. Productivity and efficiency have been increased primarily thanks to a new paperless approach and easy access to information. The cross-functionality between modules reduces the effort needed for the quality engineers to get the required inputs for their tasks. Each module, which is designed for a specific purpose, enhances the user experience and helps to be more error-proof.
"For instance, the FMEA module enables us to keep all failures in one place and the ability to link causes to failure and effects, which allows us to identify all risks in the design or process and quickly find all the root causes," says Kamila Babiak, project quality coordinator. "The ability to customize the form view helps to present the visual effect of analysis. The action control function helps us to manage all recommended actions and keep up-to-date on the progress."
Merit sees Opcenter Quality as a new layer to secure the processes and therefore to minimize all risks that might generate critical nonconformities, which would include loss of money and reputation; nowadays the latter is just as important as money.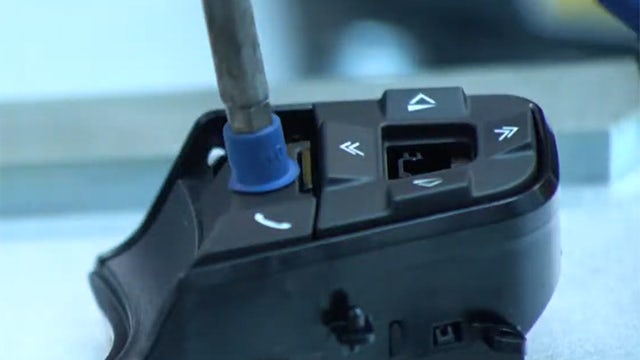 Controlling each step
The manufacturing sites produce their own components for assembling the final product. Merit is also receiving millions of parts from third-party suppliers each day. Using Audit Management allows the firm to control everything from supplier selection to the manufacturing process the supplier fol- lows, including all internal and external requirements and regulations. Everything plays an important role in the quality of the product, so it is crucial to have control of each step of each process.
Opcenter Quality supports Merit in this approach, especially thanks to the Incoming/ Outgoing Goods Control and Statistical Process Control (SPC) modules. Incoming goods control combined with dynamic sampling helps Merit control the provided parts and releases them to the incoming department when the supplier is considered reliable (low failure rate, audit passed, lower delivery mistakes). Then frequency of quality controls is automatically decreased.
Regular controls are programmed through the system and triggered automatically so there is no ambiguity on when and what must be checked. If any nonconformity is detected during the inspection, this can be managed directly in the system and further analysis can be followed in the Concern and Complaint Management (CCM) module.
Identifying problems early
Reducing the amount of paper on the shop floors and having all history data available quickly at any time has made Opcenter Quality an asset. The possibility to monitor the manufacturing process and follow the trends of each component characteristic helps Merit to identify early if any process adjustments must be performed to avoid any nonconformity. It ensures full control and a reliable support tool for the managers and supervisors involved in the decision- making process.
Merit found the advantage of using the Siemens solutions includes supporting personnel by automating redundant tasks, collecting the data from other systems and making it available at any time.
"When we were choosing a quality system we thought about the possibility of globally integrating it with our PLM and ERP systems," says Łuszczek. "Only this kind of solution can improve the performance of daily work."
Merit is planning to extend the current solution to all their manufacturing sites in order to have a unique main system in place that enables everybody to speak the same language and make the transfer of the know- how/lessons learned smoother. For these reasons, among many others, Opcenter Quality helps the company to improve the general daily duties in terms of speed and quality.