Case Study
Improving operational efficiencies in mining equipment manufacturing
Opcenter APS helps Masaba Canada improve on-time deliveries by 15 percent...
Masaba Canada
Masaba designs and fabricates a complete line of bulk handling equipment. This wide range of portable and stationary crushing, screening and wash plants, as well as a complete line of conveyors, surge bins, and feeder hoppers, are all designed and manufactured to endure the most demanding environments.
http://www.masaba.ca/
Headquarters:

Clarksburg, Ontario, Canada

Products:

Opcenter, Opcenter APS

Industry Sector:

Heavy equipment
A leader in mining equipment
Masaba Inc. is a manufacturer of mining and aggregate equipment. Masaba Canada was first established in 2009 when Masaba Mining was experiencing a high demand for its equipment. The facility was originally located in Brampton, Ontario until 2013, when Masaba Canada relocated to a larger facility in Clarksburg, Ontario due to growth in the Canadian market.
Masaba offers a complete line of portable and stationary conveyors and surge bins and machinery for crushing, screening, and washing. Masaba also designs custom equipment to customer specifications. All of the company's equipment is designed to withstand some of the hardest working environments.
Increasing demand
"We've seen increased demand for higher tonnage, reduced setup, and permanent custom-built plants," says John Elmes, manufacturing manager at Masaba Canada. "With custom plants, each one is different and difficult to plan."
Elmes's job includes managing personnel and project timelines and overseeing product delivery and material purchasing for the mining system products. Masaba's Canadian plant has six departments – saw, machine, fabrication, sandblast, paint, and assembly – that produce permanent and mobile material handling systems.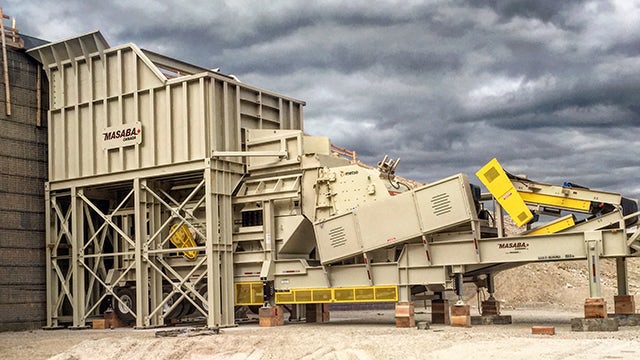 Productivity for the busy season
Masaba customers often request design changes after the production for their order is underway. "The addition of extra features by customers during the build process, which can completely change the end product, the number of production hours and material resources for the work order, is one of our key challenges," explains Elmes.
Since Masaba systems are for mining and aggregate customers, most projects need to be in place by early March when the weather breaks. "Everybody wants the same delivery date, but order dates fluctuate, adding operational complexity," says Elmes. "The question for us is how to get the most productivity during our busy season."
Masaba sought to increase productivity through efficient production. The company hoped to improve production planning and scheduling using the capabilities of its enterprise resource planning (ERP) system. The planning and scheduling tools of the ERP system were based on the infinite capacity planning model, which plans production activities backward from a fixed customer due date and does not consider resource constraints, existing work, and commitments of the resources.
Masaba needed a planning and scheduling solution that recognized its production resource constraints and enabled managers to determine the impact of new orders or customer changes on current production. Such a solution could help Masaba improve planning and scheduling accuracy and flexibility, and update changing priorities, schedules, and inventory plans. "Our biggest challenge with custom made-to-order equipment is understanding lead times and adjusting accordingly to what's happening in the production facility," says Elmes.
The solution: Opcenter APS
In 2019, Masaba selected Siemens' Opcenter™ Advanced Planning and Scheduling (APS) software to help navigate operational obstacles and improve production planning and detailed scheduling. Opcenter APS is part of the Opcenter family of manufacturing operations management solutions, which is part of the Siemens Xcelerator business platform of software, hardware and services.
Masaba relied on the expertise of SNic Solutions, a Siemens solution partner specializing in solving complex operations and supply chain problems in manufacturing. SNic Solutions provided and installed Opcenter APS and offered valuable insights on production planning and detailed scheduling efficiencies for Masaba while also providing an operations roadmap.
Unlike the production planning module of its enterprise resource planning (ERP) system, Opcenter APS scheduling software takes into account existing manufacturing constraints such as materials, tools, operators, and capacity to generate production schedules. The software's out-of-the-box versions provide an interactive interface to understand the current load on the shop floor and the impact of day-to-day changes on customer delivery. Advanced versions have an application programming interface (API) that has enabled SNic Solutions to build industry-specific extensions for precision engineering, tire manufacturing, food production, plastics, packaging, and other applications.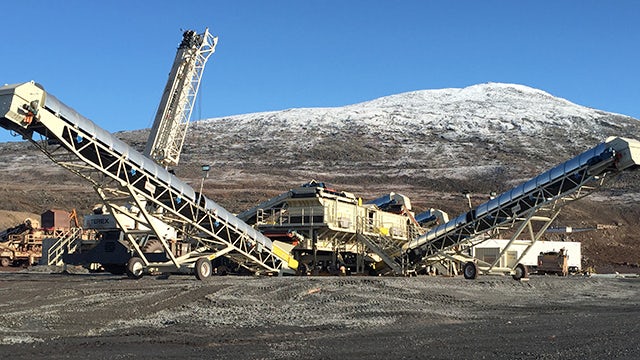 Add machinery or personnel?
One of the key decisions in manufacturing planning is whether to increase capacity through the addition of machinery or personnel. After the introduction of Siemens' Opcenter production scheduling, Masaba realized that increasing the number of machines was not always the answer. The MOM software's visibility into Masaba's production operations revealed that personnel utilization could achieve greater efficiency than the addition of more machines.
Using Opcenter, Masaba can easily reallocate personnel as projects and timelines change. "Opcenter gives us the capability to reassign workers to different departments and see how it affects the schedule," says Elmes. "If we see fabrication is falling behind, then we add personnel to that department to meet weekly goals."
An essential feature of the software for Masaba is the ability to conduct "what-if" experiments. With uncertain demand, Masaba wanted to ensure that its manufacturing would fulfill revenue-producing orders rather than expand the inventories of its distributors. Using Opcenter, production schedulers can insert a new work order between two existing work orders and accurately determine the impact of the reschedule. This gave Masaba the ability to allocate manufacturing orders to the shop floor that were "make to order" versus "make to stock."
The efficiency gains continue at Masaba as the company moves past the first phase of the Opcenter implementation. Masaba was able to expand utilization of its nine-person fabrication department by adding a third work order to the department. The software recognized, by way of capacity usage graphs, that two work orders only needed to meet 60 percent completion for a particular week, allowing a third work order to be added. "Opcenter removes these inefficiencies and shows that adding more machinery isn't always the answer," says Elmes.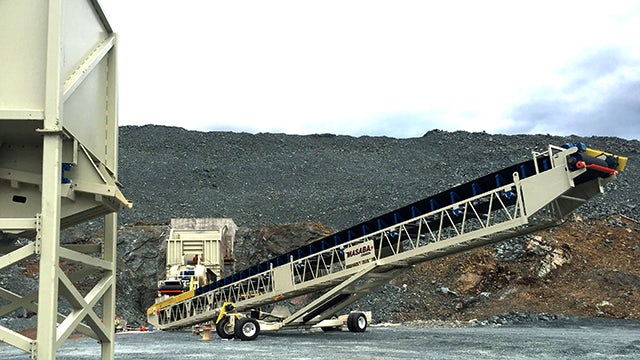 Streamlined integration with ERP
In 2020, Masaba extended the integration of Opcenter with the company's ERP system. SNic Solutions added its order accelerator extension, which imports bills-of-materials (BOMs) from the company's ERP system directly into Opcenter.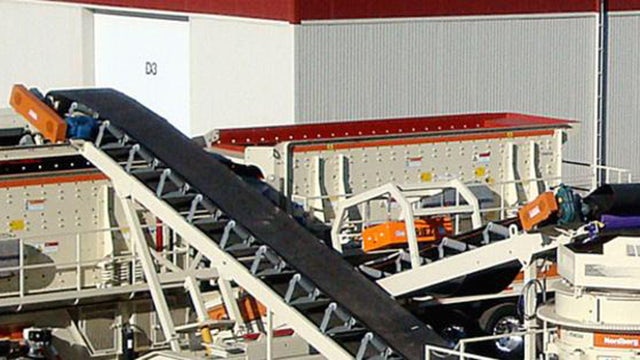 Quick answers for customers
Masaba's data-centered approach and its break from older operational approaches also deliver quick answers to customers on delivery timelines or changes in project scope. "Masaba is always improving customer responsiveness and experience, and Opcenter helped us understand our work order timelines and quickly respond to customers regarding delivery dates," says Elmes.
The operational efficiencies revealed by production planning and scheduling software are helping companies to reduce machinery expenditures. "Production scheduling as the first step to digital transformation in manufacturing operations management is improving schedule attainment and helping customers avoid unnecessary capital expenditures," says Nikhil Joshi, founder of SNic Solutions.
In addition to increasing manufacturing efficiency, Masaba discovered that its sales department could use Opcenter to communicate project timelines more quickly and provide more data to its customers based on calculated timelines. Masaba improved its on-time deliveries by 15 percent in 2020, a critical achievement in an industry where delivery timelines are complex.