Case Study
Interactive mechatronics leader standardizes on NX for its global CAD platform
Siemens Digital Industries Software solution provides Marquardt with the flexibility to choose the most appropriate products and applications
Marquardt
The Marquardt Group is one of the leading manufacturers of electromechanical and electronic switches and switching systems, and has been family owned since its founding more than 90 years ago. The company's products are used by well-known automotive manufacturers. In addition, the company's systems can be found in household appliances and industrial applications
http://de.marquardt.com/en
Headquarters:

Rietheim-Weilheim, Germany

Products:

NX
Making the switch
Computer-aided design (CAD) systems are gaining in importance for companies. Like commercial enterprise resource planning (ERP) systems, they are the source of information along the entire digital product engineering process chain. Therefore, putting systems to the test pays off, especially when a change is being contemplated. Switching to a new system is a strategic decision that extends beyond the needs of the design department. Even if sticking with the old system appears cheaper at first glance, looking at the overall context can yield entirely different results, as a comprehensive analysis at the Marquardt Group showed.
Marquardt is a leader in interactive mechatronics. At some point virtually every car or truck driver has come into direct contact with Marquardt products. Additionally, the firm's innovative switches, sensors and control units can also be found in homes, workshops and industry. Over the course of 90 years, Marquardt has been transformed from a small business in RietheimWeilheim, Germany into a global leader that employs more than 11,000 people.
To this day, Marquardt is an independent family-run company offering products of the highest quality. As such, decisions are not based on short-term or quarterly profits. Customers, employees and suppliers value the careful decisions that ensure the company's long-term success.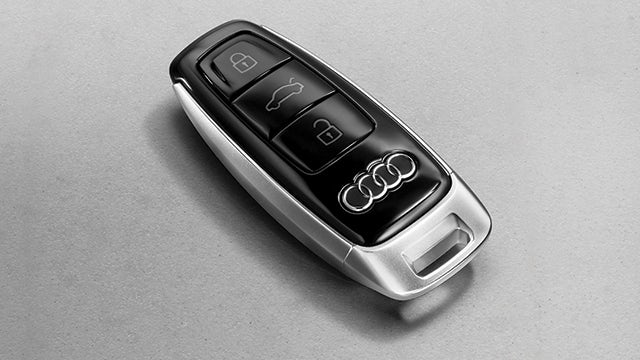 Putting CAD systems to the test
Friedrich Bruns is responsible for the CAD systems at Marquardt. After merging its automotive and nonautomotive development departments in 2015, the company decided to standardize on one CAD system. Previously, the automotive department used CATIA® software from Dassault Systèmes, which represented about onethird of the company's CAD stations. However, the nonautomotive division had been working with NX™ software from Siemens Digital Industries Software since 1998.
"Back then we investigated which CAD system in nonautomotive sector was best suited for our process chain, and we obtained the best results with NX," says Bruns. "During the current merger, we were asked to question our processes overall to better harness synergies across our locations. The goal was to introduce one CAD system worldwide to ensure future development resources. Plus, in the automotive department, we work with three major manufacturers that require NX files, which is why we converted them from CATIA V5 to NX data."
Five criteria
The challenge for Bruns was to find out which option would be most favorable for Marquardt. As an engineer, he took an analytical approach to the task by considering five aspects: user distribution, training requirements, licensing costs, tools and processes, customer requirements and investment protection. Comparing users with and without NX experience revealed that 18 percent of users were adept at using the software. In the automotive division, 23 percent had already used NX to some degree. Although many employees already had experience with NX, most users still needed more extensive training. Internal costs due to lost hours and external costs such as trainer fees were factored in, which initially meant the company would need to make a larger investment in developing designer expertise.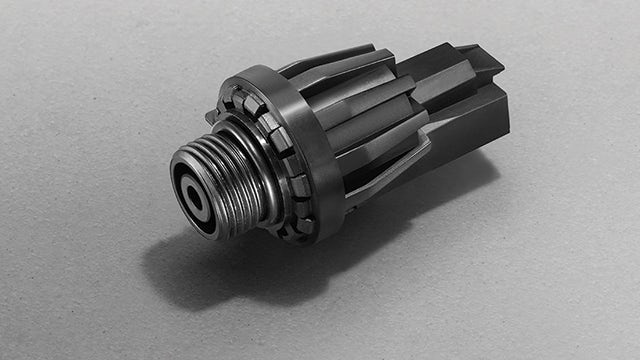 Smooth sailing?
But what about the required licenses? Bruns looked at the different licensing models: "For CATIA V5, we have a floating model for individual countries. Siemens' NX also offers a floating license model based on time zones, which makes for a much simpler global licensing agreement. Migrating to NX would initially cost more simply due to greater license requirements to replace the old system.
"Additional functions such as kinematics, sheet metal design, rapid prototyping and FEM can be implemented seamlessly with NX Advanced Simulation, NX Sheet Metal, NX Rapid Prototyping and NX Design Simulation. We want to use PCB.xchange as a part of the Siemens product family for exchanging data between MCAD and ECAD. The neutral STEP format used at Marquardt is included in the basic NX license, which is not the case with CATIA. If you only consider training, basic license costs and costs for tools and processes, without future development investing in NX is about five times more expensive."
These are striking figures that could have resulted in an unfortunate decision. But Bruns continued his analysis.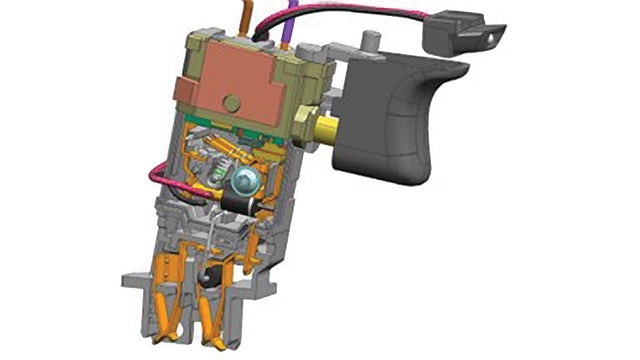 What do customers want?
Next, he looked at the situation from the customer's point of view. To get current figures, he compared customer-requested CAD documents since early 2016:"Analyzing the PLM system revealed that we have moved nearly 50 percent of documents that could be attributed specifically to nonautomotive or NX automotive customers," says Bruns. "Only one-fourth of data could be traced back to CATIA customers. Another quarter was internal company data. In addition, many documents for part design in the automotive division were ultimately converted into NX files because that is what the customer wanted. But if the NX documents had been developed specifically for customers from the start, the NX value would actually be about 10 to 15 percent higher."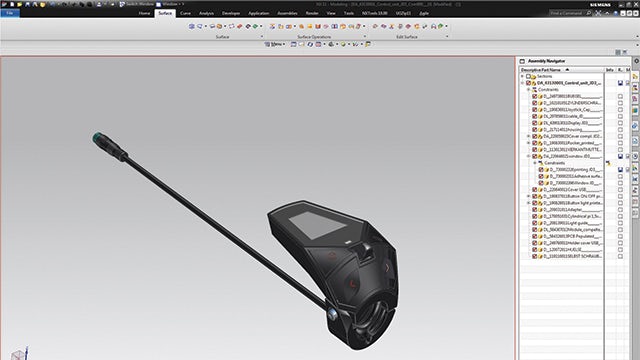 What does the future hold?
Ultimately, Bruns involved the developers in the decision-making process because they will be using the CAD systems: "CATIA V5 is currently being phased out, succeeded by the 3DEXPERIENCE platform. The CAD functions will then be intrinsically linked to the manufacturer's PLM. As a result, Marquardt will see major follow-up investments. The software architecture requires a separate database instance for each release. As independent units, the data cannot be used in multiple versions. This means each release needs its own server infrastructure. In the past, we've had very costly experiences with this type of release change. With NX, we don't have that problem."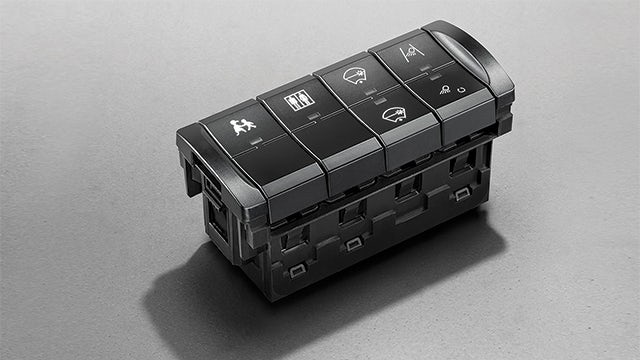 Medium- and long-term risks
Dassault's decision to combine CAD and product lifecycle management (PLM) – if you want the CAD you must take the PLM – and the requirement to purchase licenses during each release change turned out to be deal breakers. Bruns explains why: "We would like to decide for ourselves which product and applications are right for us. Siemens Digital Industries Software gives us this choice. With Dassault, PLM suddenly turns into a risk component, as does our Oracle Agile PLM, which would also have to be migrated with lots of uncertainties in terms of data quality. We don't know if the software can map our processes. No one can tell us the potential extent of such a project. On top of that, our customers are losing interest in native CAD data.
"By contrast, the neutral JT format is gaining acceptance as an exchange format. NX already integrates JT data, while CATIA V5 and 3DEXPERIENCE do not. This would have to be realized using additional tools from third-party providers. With the uncertainties we face in potentially opting for Dassault, it makes the most sense to migrate development to NX."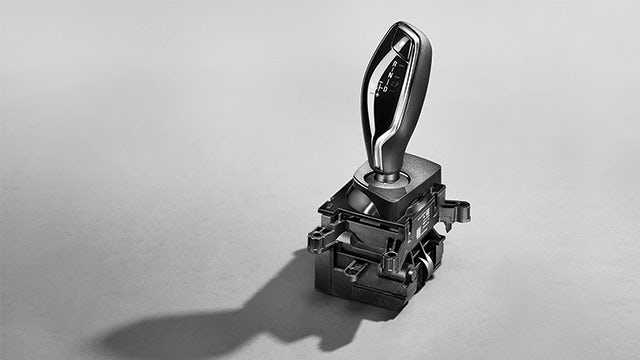 Clear decision for greater flexibility
After the analysis was presented, the Marquardt management board announced NX would be the future CAD system for global research and development (R&D), replacing CATIA. At the same time, the JT™ data format was established as the standard exchange format. This change affects over 200 licenses at Marquardt.
"Choosing NX provides us with the flexibility we need," says Bruns. "I was surprised by the results of our analysis, but the facts led us to one conclusion: Siemens showed its commitment by providing us with consultation and simply being there, on-site, giving me confidence in our further collaboration.
"Introducing the JT format as an internal standard is already the foundation for a viewing project within our PLM systems. With Siemens, we have a well-established supplier along the entire digital process chain offering us future viability and the freedom to decide what we see as the best solution."