Case Study
Automation design firm uses Solid Edge to enhance competitiveness and increase design productivity by 20 percent
Siemens Digital Industries Software solution enables Magic System to standardize process so it can effectively handle requirements of automotive companies
Magic System
Magic System was founded in 2003 and the company's main business is automation system design and production. The company adopted 3D design software in 2004 and became a design partner of Hyundai Motors in 2005.
http://자동화설계.kr/
Headquarters:

Myeongcheon-dong, Buk-gu, Ulsan

Products:

Solid Edge

Industry Sector:

Automotive & transportation
Facing numerous challenges
Magic System is a design company that specializes in automation design, robotic systems, jigs and check fixture applications. As a design partner of Hyundai Motors, the company is a proven highvalue provider for the automotive leader's automated design and jig design needs.
However, the company had faced some issues. Increasing pressures to create designs in a shorter amount of time while satisfying market trends, compliance requirements and fast-changing consumer needs meant something had to change. Infrastructure was causing concern as the company had to manage a growing repository of design data. In addition, Magic System was experiencing significant problems using its 2D design Automotive and transportation Magic System Automation design firm uses Solid Edge to enhance competitiveness and increase design productivity by 20 percent system. Converting data was problematic. Worse, design projects were subject to constant errors throughout the process.
The company also had difficulty understanding which products required precise design. This caused a decline in drawing accuracy. Ultimately, the company had to hire outside services to meet its customers' requirements, which restricted its ability to build in-house design capabilities and provide value-added engineering services.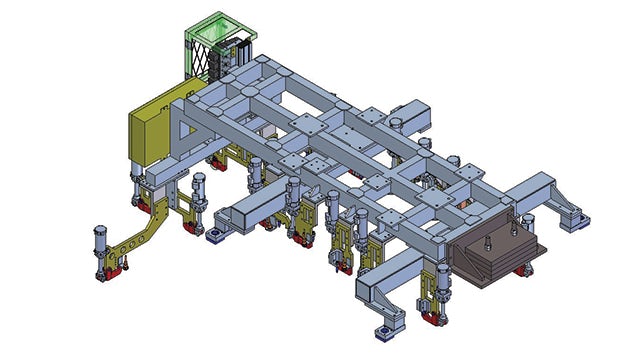 Changing the playing field
Magic System set a goal of creating an environment capable of responding to customers' requirements through in-house design expertise. This meant strengthening its skill sets, both in terms of people and technology. After evaluating the leading computer-aided design (CAD) tools, the company deployed Solid Edge® software from product lifecycle management (PLM) specialist Siemens Digital Industries Software. Solid Edge provides a seamless 2D and 3D design environment that supports a standardized design process as well as delivers a dedicated jig design application.
Siemens Digital Industries Software provided Magic System with training services. Magic System first conducted training on Solid Edge to advance the skills of its designers. The company then provided specialized training for using Solid Edge to create a design standard, including tailored training for jig design that enabled designers to directly apply their knowledge to their design work.
"The use of Siemens Digital Industries Software's Solid Edge has not only improved our design productivity, it has established the foundation for quickly responding to customer needs," says Dong-Bae Lee, chief executive officer (CEO) of Magic System.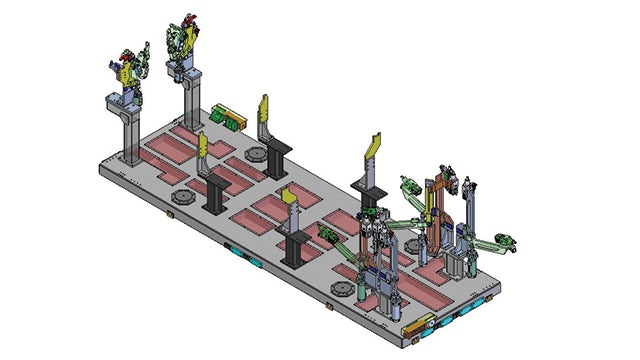 Strengthening in-house capabilities
Through the use of Solid Edge, Magic System established a systematic design process. By modifying its existing methods, the firm achieved greater productivity. Value-added services are in place. Using the software's jig design capabilities, the company now draws effective designs that meet the ever-more complex requirements of automakers. Today the company has the infrastructure in place to readily respond to the requests of customers who need multiple products designed within a short time. Furthermore, Magic System's designers are now highly skilled and substantially more productive CAD users.
Magic System is helping its customers rapidly introduce competitive products across the global market. With the full rollout of Solid Edge, the company has garnered a new and important trust throughout its customer base. New business is on the rise. Lee notes, "Siemens Digital Industries Software's representatives and Solid Edge software have helped strengthen our in-house design capability. We received expert training services on a very powerful design solution."
Using Solid Edge, Magic System's design productivity has increased by 20 percent. A significant part of this reduction was achieved by reducing design time and errors. The company also reduced editing time by implementing across-the-board changes to its drawing protocols and is now using an automated tolerance index to further productivity.