Case Study
Lumiscaphe chooses PLM Components for Patchwork 3D
Real-time 3D visualization application delivers high performance photorealistic scenes from a wide range of CAD sources using Iray and Parasolid Communicator
Lumiscaphe
Lumiscaphe develops, integrates and customizes 3D software and offers services and training in the field of photorealistic real-time 3D rendering and visualization.
https://www.lumiscaphe.com/
Headquarters:

Bordeaux, France

Products:

Parasolid, PLM Components

Industry Sector:

Aerospace & defense, Automotive & transportation
Lumiscaphe was founded in Bordeaux, France in 2001 as huge strides were being made in the field of computer-generated 3D graphics for computer games and cinema. Lumiscaphe's vision was to harness the best of both worlds and deliver high-quality photorealistic rendering for industrial manufacturers and design agencies.
Today, Lumiscaphe delivers world-class 3D visualization software and offers services and training for diverse industries including automotive, aeronautics, luxury goods, furniture and consumer goods. Central to Lumiscaphe's business model is close contact with its customer base, which it supports through a network of offices and certified partners in the United States, France, Japan, China and India.
Lumiscaphe's flagship product, Patchwork 3D, enables customers to transform their computer-aided design (CAD) data into stunning photorealistic scenes quickly and easily. The result is an enriched visual representation that takes account of materials, textures and lighting. Patchwork 3D prepares this enriched data model for use in a variety of use cases. These include high-quality digital mockup simulations for design and engineering departments and illustrative designs and immersive virtual reality (VR) experiences for sales and marketing. Lumiscaphe's clients save time and money because they can re-use the enriched data model across different business functions and applications.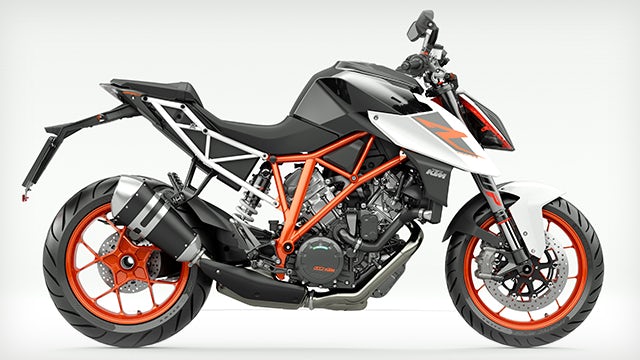 Courtesy of Kiska
Harnessing the rapid evolution of 3D product visualization
3D product visualization is rapidly evolving for design, engineering, collaboration and marketing functions across all manufacturing sectors. This evolution is driving continuous improvements in the speed and quality of photorealistic scene creation, which is a major focus of research and development at Lumiscaphe. High performance is key to generating interactive digital mockup scenes as well as immersive VR and augmented reality (AR) experiences using headsets or CAVE projection-based displays. The challenge is to deliver the required performance while meeting user expectations for high-fidelity representations of real-world product materials, textures and lighting.
Client-driven success
Lumiscaphe's key to success is aligning software functionality with customer requirements. Through close client relationships, Lumiscaphe discovered that customers were using third-party applications that included a leading software technology for high performance photorealistic rendering called Iray, a software component that is licensed by Siemens Digital Industries Software for integration into visualization applications.
"We had intended to apply our own expertise and experience in visualization to develop a high-end photorealistic rendering solution in-house," says Julien Lunardelli, co-founder of Lumiscaphe. "After carefully considering the validation of Iray by major customers, we decided against re-inventing the wheel and now we license the Iray software developer kit from Siemens Digital Industries Software and use it in Patchwork 3D."
By choosing Iray, Lumiscaphe was able to deploy high-quality photorealism more quickly compared to developing a proprietary solution in-house, enabling the company to respond to customer requirements more quickly, and to rapidly neutralize any emerging competitive offerings.
"Our customers are also enjoying the results of our Iray implementation in Patchwork 3D," Julien Lunardelli says. "For example, client productivity has been enhanced by the availability of integrated and on-demand high-quality visualization. This reduces the dependency on specialist agencies for the creation of superior graphics rendering and reduces a process that could last days or weeks to just a few hours."
The demands of interoperability
Lumiscaphe's customer base spans multiple industries in which different CAD software applications and 3D model formats are used. Lumiscaphe needed to address this challenge of interoperability and enable Patchwork 3D to prepare 3D model data that originates from a wide variety of sources.
As part of its interoperability strategy, Lumiscaphe licensed Parasolid® from Siemens Digital Industries Software. Integrating Parasolid Communicator into Patchwork 3D provides direct access to the Parasolid XT data format. This format is created in all software applications Parasolid, the leading geometric modeling engine that powers more than 350 engineering and AEC software applications.
"Through our integration of Parasolid Communicator, Patchwork 3D can access 3D model data from the Parasolid universe, where millions of end-users create and edit complex models with Parasolid, and millions more exchange native Parasolid XT files because their applications also license Parasolid Communicator for interoperability," says Romaric Bouny, Patchwork 3D product manager at Lumiscaphe. "This generates business opportunities for us with clients who use XT as the de facto standard for geometry exchange." 
Parasolid Communicator has delivered additional advantages. It includes model tesselation functions that convert the Parasolid 3D model into triangular meshes that are suitable for graphical rendering. "We also chose Parasolid Communicator because it includes a fast tesselator that enables users to interactively set the level of graphical rendering detail they need," Romaric Bouny continues. "The Parasolid tesselator generates higher-quality, lighterweight triangle meshes compared with alternative solutions that we have tested and is up to twice as fast."
Looking to the future
Lumiscaphe is now investigating ways to reap further benefits from software components from Siemens Digital Industries Software. "Having integrated Iray and Parasolid Communicator in Patchwork 3D with the minimum of technical support, we can be confident in the quality and performance of these software components," says Julien Lunardelli. "The portability of these components in terms of their compatibility with desktop, mobile and cloud applications offers the potential for expanding their use in other applications across our portfolio."