Case Study
Leveraging Simcenter Engineering to gain 15 percent increase in ride comfort while maintaining handling
Siemens services enable Loncin to use simulation to gain confidence in vehicle performance
Loncin
Loncin Motor Co., LTD is a large-scale, comprehensive manufacturing enterprise that develops agricultural machinery equipment, light-duty power units and two-wheel motorcycles. Based in Chongqing, China, the company is committed to becoming a leading provider of low-carbon power systems.
https://www.loncinindustries.com/
Headquarters:

Chongqing, China

Products:

Simcenter Products

Industry Sector:

Automotive & transportation
A culture of high efficiency
Loncin Motor Co., LTD (Loncin) develops electric vehicles, motorcycles and engines that prioritize low emissions and high fuel efficiency. Loncin made its name by producing reliable yet affordable motorcycles and three-wheeled vehicles primarily for users in Asia and is now looking to expand its efforts into the electric vehicle (EV) space
The company is uniquely positioned to branch into the automotive industry. It has extensive experience in developing highly efficient motors and has developed an impressive collaboration with BMW Motorrad (BMW's motorcycle brand) to manufacture power systems.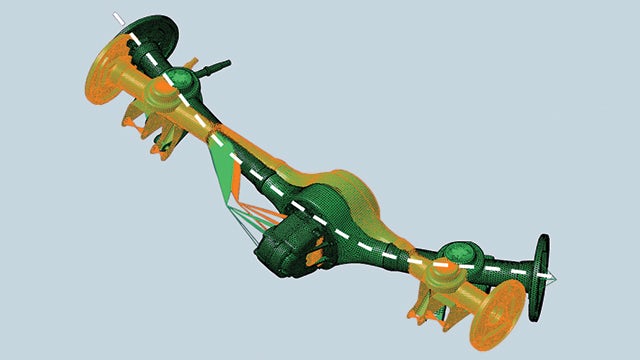 The balancing act
Electric vehicles require a delicate balancing act by manufacturers: When engineers try to increase the ride comfort, ease of handling can be hurt and vice versa. Computer-aided simulation is used extensively in the automotive industry to help engineers find the balance between comfort and handling but applying that requires training and extensive knowledge to get the best performance and results. Even with simulation tools, a strategy that defines metrics and provides comprehensive insight into performance, still needs to be built in order to gain a holistic understanding of the vehicle's behavior.
Although Loncin knew it could provide innovative, cost-efficient electric vehicles to consumers, its experience in the EV space was limited. Loncin's first efforts at EV design produced good handling results, but engineers knew the vehicle comfort needed to be improved to provide the driving experience its customers expected.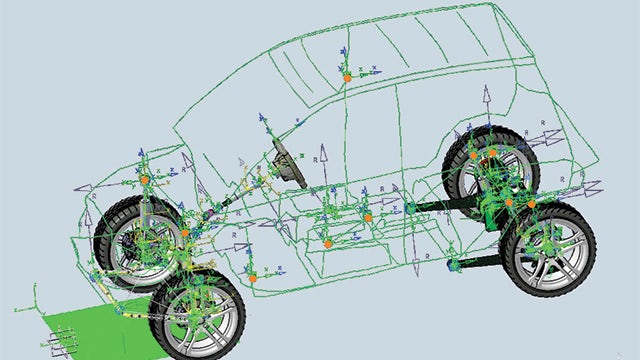 Seeking expertise
Rather than invest in simulation tools and learn by trial-and-error, Loncin partnered with Siemens Digital Industries Software for both testing services and software. The partnership with Siemens helped Loncin achieve its desired balance between ride comfort and handling from the ground up.
Loncin engineers visited the Siemens office in Italy for an intensive week of knowledge transfer, testing and training with Simcenter™ Engineering. Simcenter Engineering services are part of Siemens Xcelerator business paltform of software, hardware and services.
The first step was to determine how to define the metrics of the vehicle, including acceleration, comfort and handling. Once these metrics were determined, Siemens and Loncin worked together to build simulation models that would enable them to objectively evaluate and optimize the performance of Loncin's EV components. Simcenter Engineering and the Loncin team worked together on a step-by-step approach for accurately modeling vehicle subsystems, such as suspensions, upper body structural flexibility and tires, which would be integrated into the vehicle model.
After the models were built, Siemens and Loncin performed several iterations in the simulation loop. This started with extensive design-of-experiment (DOE) testing and went all the way to identifying the most effective set of countermeasures. The objective was to understand how changing parameters of the vehicle, such as suspension, would impact overall performance. This enabled the teams to gain a holistic understanding of how the vehicle would behave in varying circumstances.
The goal of the Simcenter Engineering team was to not only perform the services requested by Loncin, but also to help them use Simcenter 3D Motion software and Simcenter 3D Nastran® software, two of Siemens' computer-aided engineering (CAE) simulation tools, in the optimal way. Siemens engineers worked with Loncin to teach them how to use the software, process models, view results and manage models.
"Siemens helped us achieve the perfect combination of experience and tool usage for our electric vehicle," states Jinwei Liu, the director who leads the team at the Loncin Institute of Overall Structure and Performance.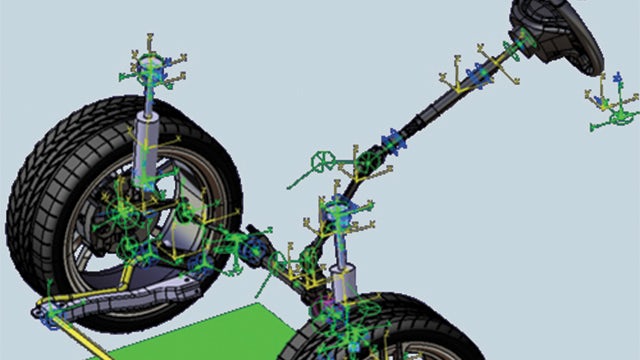 Validating the models
Once the training and knowledge transfer was complete, engineers at Loncin returned to the office to test the simulation models they had created with Siemens. They found the simulation models were highly accurate, confirming the simulation tools and methods learned from Siemens matched real-world performance.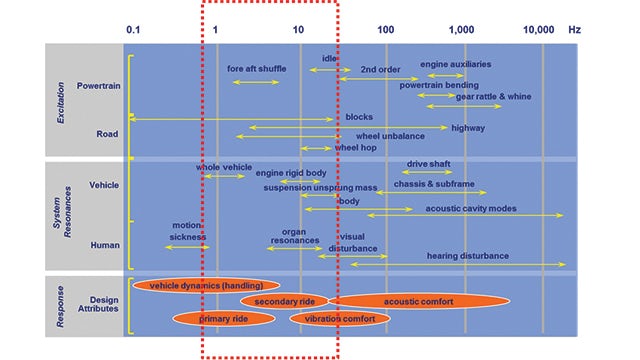 Achieving process optimization
Working with Siemens, Loncin engineers also gained expertise in automotive engineering concepts. The team realized time and cost savings once issues were frontloaded rather than acting at the troubleshooting level, which is often too close to time-to-market. By doing so, they were able to develop a better design for the chassis and body at an earlier stage of the development process and achieve multi-attribute optimization.
This project also confirmed to the Loncin team it is possible to achieve faster and more streamlined troubleshooting by building accurate, detailed computer-aided engineering (CAE) processes. The most reliable results stem from the accuracy of the model's input data. If accurate input data sets were not possible, the vehicle model cannot be used to predict the vehicle behavior but can still show trends and provide knowledge about the overall vehicle performance.
"Thanks to our partnership with Siemens, we were able to achieve a 15 percent improvement in ride comfort," states Yang Lin, manager of the chassis NVH group at the institute.
"We will continue to study the technology learned from Siemens. We hope to have the opportunity to learn from the team and cooperate with them again in the future," says Mingchao Zhu, manager of the powertrain NVH group at the institute.