Case Study
Office furniture manufacturer uses Teamcenter to efficiently design and build competitive solutions
Siemens Digital Industries Software solution helps Lista Office LO streamline processes and product creation...
Lista Office LO
Lista Office LO is a leading Swiss supplier of office furniture. The company's 350 employees design, develop, produce and operate office environments convincing now and in the future. With products and room concepts from Lista Office LO, a wide range of notable partner brands, a dense distribution network and production sites across Switzerland, the Lista Office Group has a broad offer for both local small and medium-sized enterprises (SMEs) and multinational corporations. It generates annual revenues of 115 million Swiss francs. The previously family-owned business is part of the China-based Zhejiang Henglin Chair Industry.
http://www.lista-office.com/en
Headquarters:

Degersheim, Switzerland

Products:

Teamcenter Gateway for SAP S/4HANA, Solid Edge, Teamcenter

Industry Sector:

Consumer products & retail
Office furniture that inspires
The way offices are designed and furnished has a direct impact on a company's success, especially when it comes to innovation, motivation, and efficiency. In collaboration with universities and scientists, Lista Office Group AG (Lista Office LO) turns the latest workplace research findings into innovative solutions. The leading Swiss manufacturer designs and implements office furniture, claiming their solutions make people work enthusiastically and successfully even on Mondays.
The company's comprehensive product portfolio manufactured in-house ranges from desks, cabinets, and shelves all the way to accessories, the little everyday helpers. They combine steel and wood in all their different varieties and in combination with textiles and other materials to best cater to their customers' tastes and required functionality.
Through a network of nine own subsidiaries and 15 authorized sales partners across Switzerland, Lista Office LO also acts as a full-service supplier of complete custom office furnishing projects. The company claims that its intelligent solutions can reduce the amount of space required by 25 percent or more while creating a pleasurable and productive workplace experience for those working there. To verify designs, Lista Office LO in some cases offers customers a 360° 3D preview in virtual reality.
Lista Office LO's design engineers have been using Solid Edge® software from Siemens Digital Industries Software for computer-aided design (CAD) since the early 2000s. "As most of our office furniture is made using sheet metal and wood, we are extensively using the software's sheet metal capabilities," says Bruno Inauen, head of engineering, Lista Office LO. "They have greatly accelerated design work."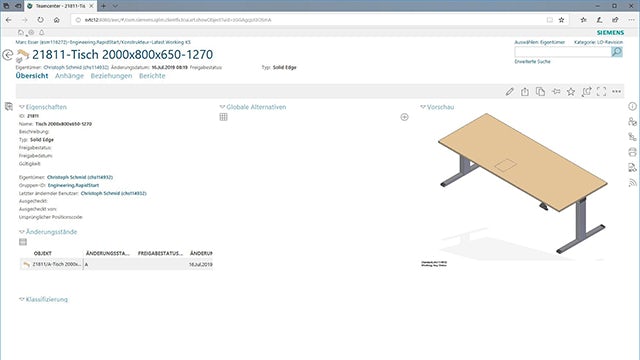 Rapidly growing variety
In addition to a wide variety of standard geometries, Lista Office LO furniture comes with a considerable amount of customization. "More than 20 percent of the office furniture Lista Office LO makes is customized," Inauen confirms. "This ranges from a single extra cable feedthrough in a table to a full-custom cabinet design." Consequently, the engineering department is split up into two teams, one for basic engineering and serial product development and one for custom design tasks.
In the past, the engineers usually created new items by copying and modifying existing designs rather than by creating part families with parameters for variable dimensions. This led to an enormous growth in the number of products, parts and assemblies. This and a variety of data sources caused an unnecessarily high complexity of the process interfaces between engineering and production.
"With 250,000 CAD files on record, where-used lists had hundreds of pages and little information value," says Inauen. "Depending on the origin of a modification, the information could be stored in several places and was often not easy to find." As there was no associativity between original and modified parts, changes made to standard components or assemblies needed to be carried out separately for all product variants.
Ensuring consistency of the data used to create a customized version of an existing design had become a time-consuming activity, resulting in prolonged design-to-manufacturing transition periods. Production also frequently had to make adaptations to the designs they were sent before production could commence. All this slowed down the often time-critical product creation process, making it difficult to keep the company competitive.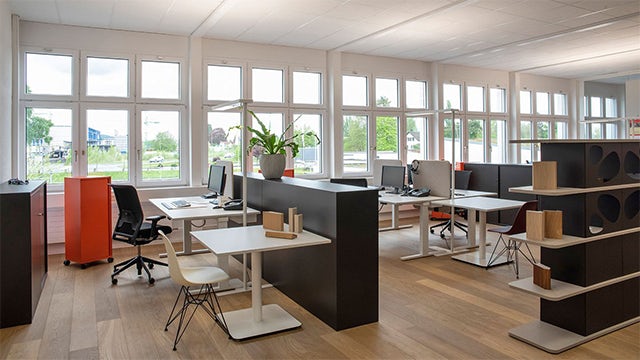 Streamlining product information
Lista Office LO uses a variant configurator with automatic CAD model generation that is part of the company's enterprise resource planning (ERP) software. Although practical for sales purposes, this failed to provide consistent information on the use of parts all the way up to product level. So did Lista Office LO's legacy product data management (PDM) software.
In an attempt to streamline internal processes, Lista Office LO management decided to concentrate all technical product-related information at a single source. Part of the company's product lifecycle management (PLM) strategy was to create a platform for innovation providing and visualizing these structures transparently and comprehensibly to all those involved throughout the company. This was meant to be the foundation for scalable product development.
"We knew it was a necessity to optimize our product portfolio" says Inauen. "Consequently, we decided to maintain consistent product structures for standard products, custom configurations, semi-custom modifications and full custom products." The custom solutions process was the most problematic in that it lacked quality assurance gates and the process as such was insufficient to cope with its challenges.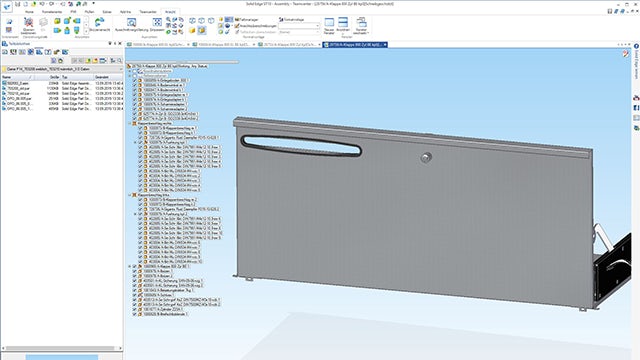 An integrated Teamcenter solution
The first step on the path to implementing a single source of truth was finding the right solution provider. Lista Office LO provided several candidate companies with its requirement specifications. "Following a brief evaluation phase, we invited Siemens Digital Industries Software solution partner Cytrus to implement a comprehensive PLM solution," says Thomas Friederich, IT manager, Lista Office LO. "They offered everything from a single source, showed a profound comprehension of our challenges and demonstrated a high level of problem-solving capacity.
In a PLM maturity assessment prior to implementation, Cytrus and Lista Office LO gained a common understanding before validating all components of the solution. This involved a redesign of Lista Office LO's process landscape and of some of the ERP software procedures.
The solution Cytrus offered uses Teamcenter® software from Siemens Digital Industries Software, an adaptable PLM system that connects people and processes across functional silos with a digital thread. To form a comprehensive, scalable solution spanning the entire company and covering all its processes, it is linked to Lista Office LO's ERP software through the Teamcenter Gateway for SAP.
Lista Office LO implemented Teamcenter with little customization. "In a forward strategy, we also decided not to migrate existing data," says Inauen. "Using Solid Edge and Teamcenter, we created new models of all items in our streamlined target product range instead." Along with a greatly improved manageability and traceability, this approach reduced the number of CAD files by 90 percent.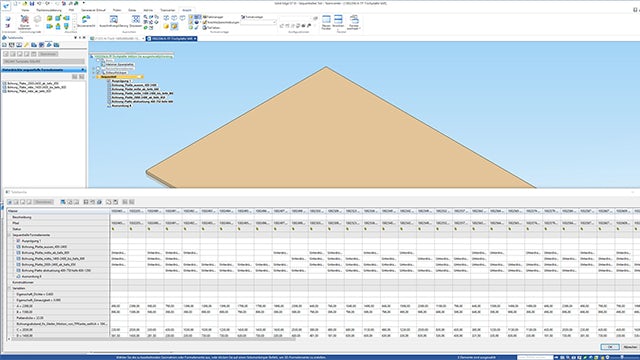 Dramatic time savings
At several Lista Office LO locations, nearly 20 engineers are now using Teamcenter for all engineering tasks, from product ideation all the way to production. They were able to overcome separate information silos and use Teamcenter to manage all product-related information. Solid Edge is fully integrated with Teamcenter. Along with the introduction of the software, Lista Office LO implemented new procedures so they can now trace all steps in the process. "In the past, much of the knowledge we relied on was solely in the heads of individuals," says Friederich. "Using Teamcenter as a single source of product data optimizes processes, reduces errors and eliminates rework."
One of the consequences of using Teamcenter is that it is now much faster and easier to make modifications, assuring that global changes affect all custom versions of a product as well. To achieve this, Lista Office LO engineers are using Teamcenter's capability to create part families. "This greatly reduces the time required to design of a wide variety of similar parts and helps avoid errors," says Inauen. "It also comes with full associativity so that changes can automatically be applied to all parts within a family.
To illustrate the dramatic amount of time saved, the Lista Office LO engineers mention a new control unit for an adjustable-height sitting and standing desk that had to be attached with one more screw than its predecessor, so the table top needed an extra hole. "Going through each individual variant of that model to add this hole had taken two people the better of two weeks," says Marc Esser, Teamcenter administrator and design engineer at Lista Office LO. "When we had to perform a similar modification recently, one person was able to update the entire part family within half a day, saving 95 percent of the time previously needed."