Case Study
Using a comprehensive digital twin to enhance the security and safety of new industrial plants
Linde Engineering uses Simcenter Flomaster to achieve plant engineering excellence, safety and production efficiency
Linde Engineering
Linde Engineering is a leading global industrial gas and engineering company that
serves a variety of end markets, including chemicals, energy, food and beverage,
electronics, healthcare, manufacturing, metals and mining. Linde's industrial gases are used in countless applications, such as oxygen for hospitals and high-purity
and specialty gases for electronics manufacturing.
https://www.linde-engineering.com/en/index.html
Headquarters:

Pullach, Germany

Products:

Simcenter Products, Simcenter Flomaster

Industry Sector:

Energy & utilities
Supporting sustainability
Industrial plants make practically everything that we use daily from the food we eat to the liquified natural gas (LNG) we use to heat our homes. They are some of the most complex and mission-critical products on the planet. Not only do they tend to handle potentially hazardous raw materials for downstream manufacturing and energy generation, but they also feature some of the world's most advanced engineering and highly secure processing systems. Critical as they are to daily life, today's society requires these plants operate even more efficiently than ever before and do more with less.
Industrial plant engineers want to reduce project complexity, increase efficiency, guarantee safety and reduce both required capital and operational costs. This is where Linde Engineering steps into the picture. Headquartered in Germany, Linde Engineering is known as a market-leading engineering, procurement and construction (EPC) provider for turnkey industrial plant projects. With a client list that reads like a who's who of global industry leaders, including Shell, BASF and CERN, Linde Engineering has successfully completed highly demanding, high tech plant design, construction and upgrades for all types of companies around the world.
Today, Linde is focusing on new markets to support the green energy transition, like hydrogen and ammonia cracking, but the common factor in every Linde project is the company's expertise in the design and construction of turnkey plants. They have delivered projects that have included the largest and most advanced processing plants in the world. With the annual world-wide demand for materials and energy expected to grow significantly, the industry needs innovative and top-performing plants that are engineered for high throughput production and reliable performance with the added flexibility to cover a full range of product options.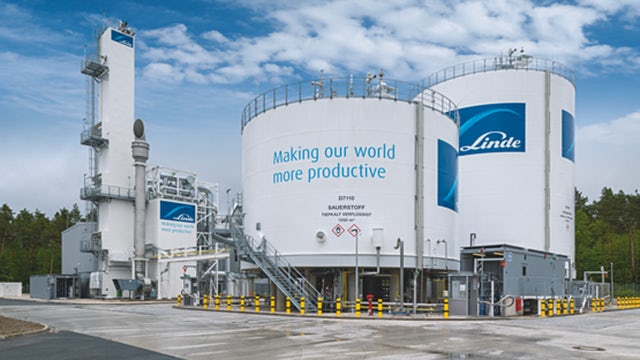 From the drawing board to digitalization
Linde Engineering meets this challenge with experienced engineers like Hans-Joachim Dieckmann, senior expert, surge and pipe stress analysis for plant layout and engineering services. As he finishes a career spanning more than four decades, Dieckmann has witnessed first-hand the digitalization of industrial plant engineering.
"I started as a piping designer and spent a year onsite in Norway as a Linde contractor for Statoil," says Dieckmann. "After that, I returned to Germany and started to work on pipe stress analysis. In 1992, Linde decided to change its engineering approach. In one day they took out all the drawing boards, and we got computers: the first days of digitalization. It was marvelous. Over the years, we have all accepted computers, programs and all the digital interfaces we use today. And with AI quickly approaching, we will change again. There will be a lot more AI-influenced digitalization coming in the next years as well."
Getting it all to fit
Even as the software tools and processes become smarter and more sophisticated, Dieckmann and his team have the core task of getting everything to work safely and securely together.
"When you are engineering a plant, you have about 500 square meters of space," explains Dieckmann. "Not more. And the length of the piping is about 4.4 kilometers. This is a long, long distance to wrap around as a processing system. The trick is to get everything to work and to fit.
"When you are designing a plant, one of the most important things is the water-cooling system. It's normally a system that includes about 100 heat exchangers, pumps, discharge lines and standpipes for hydraulics. The whole system is controlled by analyzers for safety. It is very complex system to get right."
Leveraging Simcenter Flomaster
In 2011, the team turned to simulation software as a possible way to iron out the complex engineering issues in the water-cooling system. This is when they discovered Simcenter™ Flomaster™ software, which is part of the Siemens Xcelerator business platform for software, hardware and services.
Backed by accurate and powerful solvers, Simcenter Flomaster is a leading tool for thermofluidic system simulation, and the piping system team at Linde Engineering quickly discovered that engineers could easily and effectively size gas, liquid and two-phase systems and components for maximum efficiency.
As the process developed over the years at Linde, the team created a digital twin that could easily be used to analyze a variety of dynamic events, such as operating conditions, layout schemes and startup, and failure and emergency scenarios to ensure security and safety.
"Every single plant that we implement is unique according to the site location and the customer requirements," Dieckmann states. "It will be a different plant in Turkey than in Singapore. And you need to look at all the options and find the right solution for each site before you build. You can't just add an extra well for the water-cooling system onsite or decide to fix an issue by adding an extra 50 meters of piping. Working like that is just not possible."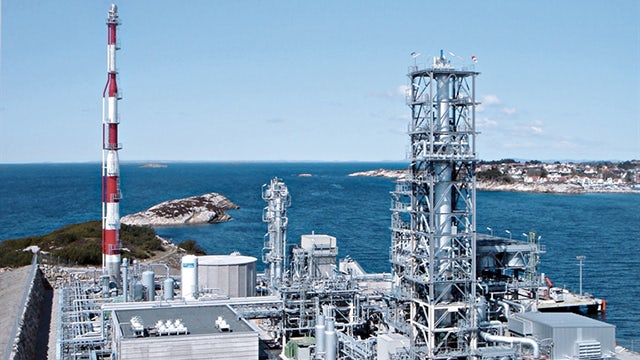 Evaluating each foreseeable risk factor
Today, the team uses Simcenter Flomaster to evaluate each foreseeable risk scenario to the system prior to construction. The simulation work starts from getting everything to fit to the "as operated" system state before the disturbance occurs. Disturbances that arise during a risk scenario, such as a sudden pump trip, valve closure or startup and redistribution, are run on the complete simulation model and the resulting pressure surges are calculated across the entire system.
This detailed simulation work helps identify the critical points where the resulting hydraulic forces can cause damage to the system. Using Simcenter Flomaster enables the user to automatically deliver a force map file that serves as input for third-party stress analysis tools. This process ensures due diligence in design and enables Linde engineers to evaluate mitigating measures to secure the system against undesired events and address critical safety aspects in various operational scenarios.
"Simcenter Flomaster is simply necessary," confirms Dieckmann. "At the end of the day, you want to receive the right steady-state and transient scenarios for all the hydraulic forces acting on the piping system. Every calculation is critical; not only for the quality of our engineering, but because we want to assure our clients there will be no accidents in their plant because of pressure-surge effects."
Safety is paramount
As an engineering company known for quality and safety, it isn't surprising that Linde maintains its own exacting standards for health and safety issues including surge effects in plants.
"I like to say that safety is a very big topic for a space engineer as well as a surge engineer," says Dieckmann. "It's necessary to design your piping systems with zero overstress in the pipes. That is why we use Simcenter Flomaster to calculate how the forces will act during each pipeline point according to scenarios developed by the safety team or the plant layout team.
"The calculations are complex and there is no room for errors. It depends on the mass, the velocity, the pipe size and the pump power. And then you must consider the type of liquid being pumped and/or the transportation medium. Currently, LNG plants are becoming critical, and this is a different system with loading arms in the delivery lines that will also need to be calculated for a pressure surge window. Of course, all this is regulated by a special Linde standard for surges."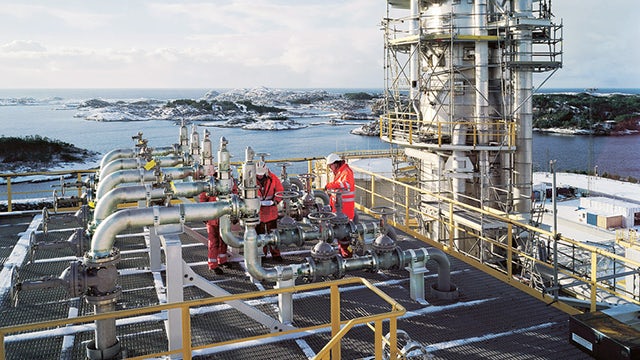 Harnessing an immense amount of data
If you are simulating an entire plant with hundreds of surge calculations, you are creating an immense amount of simulation data that requires an immense amount of processing power. This is one of the key advantages of Simcenter Flomaster.
"Only Simcenter Flomaster can handle this type of simulation volume in an acceptable amount of time," reports Dieckmann. "Some of our most complex plant models can take four days to run for each scenario. This is good, but we are working together with the Simcenter Flomaster development team to do this even faster. We could reach significant reductions in simulation per scenario. The Simcenter Flomaster developers will work closely with our team at Linde and reduce the time even further over the next few years."