Case Study
Fabulous designs produced with NX 10 times faster than previous approach
Kataoka Design Studio utilizes seamless solid and surface modeling
Kataoka Design Studio
Kataoka Design Studio provides industrial design for audio and visual products, information technology (IT) products, cellular phones, furniture and general merchandise.
http://www.kataokadesign.com
Headquarters:

Minato-ku, Tokyo, Japan

Products:

NX
Go-to technology
Tetsu Katoako founded his company in 2004 as a product design business, designing audio and visual equipment, cell phones, furniture and other products. Recently, Kataoka designed digital cameras for Samsung as well as cushions and tables for Benesse Corporation. He has also won many design awards, including the IF Product Design award, the Red Dot Product Design award and the Good Design Award.
Kataoka's "go-to design tool" is NX™ software. The 3D computer-aided design (CAD) system is from product lifecycle management (PLM) specialist Siemens Digital Industries Software.
When Kataoka first migrated from 2D to 3D, he was using Rhinoceros® software, a software system popular with designers, but he later switched to Autodesk® Alias® software. However, he found that both systems have issues with surface data quality, generate errors when 2D data is converted to solid models, and require more time and work to make modifications and export modeling data. Kataoka found these timeconsuming tasks meant delays during the most critical phase of the product design process. "I am required to provide perfectquality solid data for release to enable my customers to develop mockups that shorten the product delivery time," says Kataoka.
NX helped resolve those issues. After reviewing several CAD software systems, including CATIA® software, Kataoka found NX to be superior in solid modeling and surface modeling. Also the voices of designers at Samsung were impressive. "At Samsung, product designers are using NX," he says. "They said that with NX, usability was completely different. They had no difficulties such as the issues I was facing." As he became confident with this assessment, he decided to use NX. Investing in advanced product development software is a big step for an individual design office, but Kataoka says the investment is a success.
Before using NX, converting solid data to surface data required major effort and designs were often found to be "broken" by customers. Since using NX, data exchange has become smooth and the workflow moves faster.
"Investing in good tools is very valuable," says Kataoka. "With the help of NX, I am able to produce designs at least 10 times faster. I don't have to spend extra time creating geometry and fixing errors. I can focus on the fundamental work for a designer, using that time to refine my designs." According to Katakoa, such timesaving facilitates innovation.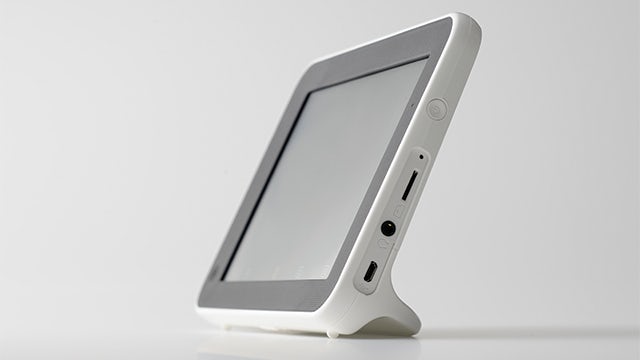 Freedom for geometry modification
What's more, NX brought Kataoka a greater degree of freedom for geometry modification. "Not only can I create any geometry I like," he says, "NX also allows me to have a seamless environment between surfaces and solids. That is a superior function of NX." With NX, it is easy to create geometry, which gives Kataoka the time to purposely perform multiple trial-and-error processes to create finely detailed geometric models.
"Take a fillet, for example," he says. "With the previous CAD system, even if I had only minor dissatisfaction with a product's geometry, it was not uncommon for me to spend a lot of time making sure surfaces were stitched. I did not have time to do this extra work. But with the help of NX, I can now specify options, such as a constant radius or constant chord, G1 or G2, very easily. This type of functionality is required for consumer product modeling and I can use NX with a higher degree of confidence. Now I can satisfy my needs as a designer to create more beautiful shapes. Before I had to ask a professional 3D operator for help, but now I can do it on my own even faster."
In the past, when designing fine geometry, Kataoka provided Adobe Illustrator® software data and directions to an operator for design details, such as text engraving. Now, with the use of NX, Kataoka can easily work with 3D data, so he can control fine geometry modeling without the need for assistance.
Kataoka also praises the control point editing functionality of NX. It provides usability similar to the surface type of control point editing that he is familiar with in industrial design programs. But he can now also use it on solids, so it combines freedom of geometry creation and modeling efficiency.
Kataoka also points out that usability is a notable advantage of NX. "NX is simply easy to use," he says. "Even when I am using a function for the first time, I do not have wonder how I should use the software or what I should do next. I only took training for three days or so, but it was good enough for practical modeling."
Kataoka also appreciates how NX handles history. "For example, without history, right before completing the product data or the design change, the modeling would need to be redone from the beginning," he says. "But now that I am using NX, all I have to do is change a dimension in a sketch."
Kataoka appreciates the synchronous technology functionality of NX, not only for minor modifications such as changing a thickness value, but also for replacing surfaces, deleting geometry or changing the radius of a fillet. All of this can be done by working directly with the geometry, rather than going back into the design history. He notes, "Depending on the client, the data can be handed off using the Parasolid format that is without history data. But with NX, even after the data handed off to the clients, I can modify the geometry directly as needed, without the need to work with the history."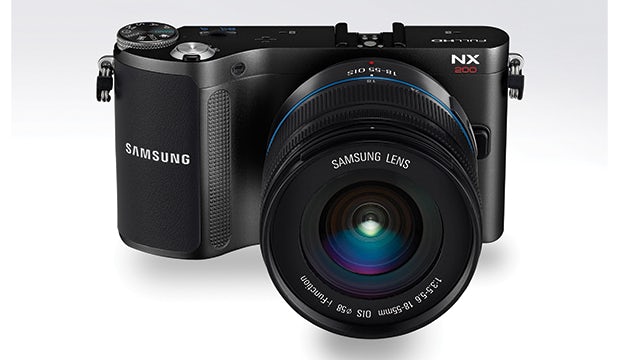 Creating and editing geometry without restrictions
For designers, it is important to be able to create and edit geometry without restrictions. "With NX, first I create a solid and then make it more rounded or balloon up surfaces, or create a surface using existing edges, creating another solid," says Kataoka. "Then, without worrying about history, I can create geometry much like I would when working with modeling clay. I do not have to define the definitive shape at the beginning and I like that.
"NX is worth the price. After all, using a cheap tool almost always ends up with me purchasing another tool to supply the missing functionalities. Or I might have to compromise with the geometry so that the tool can handle it. Using NX, a single system can satisfy all my needs. What's more, I can work on a design until I am fully satisfied."
Today, Kataoka is expanding its design work into new industry domains and aggressively using NX.