Case Study
Korean mold maker significantly increases competitive advantage in the global market using NX
Upgrading from 2D to a 3D-based process reduces costs by 60 percent, boosts productivity by 60 percent, and lowers the defect rate
Jinmyung Precision
Jinmyung Precision is a leading supplier of molded products for the automobile industry
http://www.jmpkorea.net
Headquarters:

Incheon

Products:

NX

Industry Sector:

Automotive & transportation
A leader in the vehicle mold press industry
Jinmyung Precision Co., Ltd., which specializes in compression molding of automobile parts, leads the compression molding sector of the Korean automobile industry. Founded in 2000, Jinmyung Precision supplies low-cost, high-quality molded products to automobile companies around the world, including General Motors, Volkswagen, Ford, Chrysler, Fiat and Nissan.
In the past, Jinmyung Precision handled mold manufacturing in-house but outsourced mold design, which was done in 2D. Using subcontractors for design work limited the company's ability to respond quickly to the market, and also hindered collaboration. In addition, the use of different design and manufacturing software environments caused delays that lengthened product lead times.
As orders from leading vehicle manufacturers around the world increased, Jinmyung Precision saw the need for a more prompt and flexible mold development process. It had become clear that a process based on 3D design would be much more advantageous in terms of both faster lead times and lower unit costs.
To maintain and expand its position within an intensely competitive market, Jinmyung Precision decided to revamp its mold development process, including bringing the design work in-house. Because mold design is highly dependent on designers' expertise, the company wanted to establish a design environment based on standardized processes as much as possible.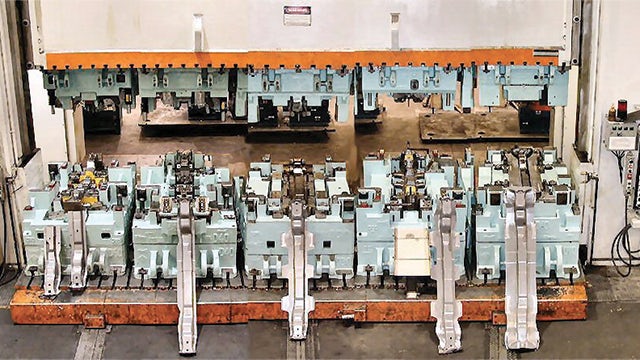 Finding the right 3D design software
Jinmyung Precision initially tried a variety of 3D design solutions but didn't see any improvements over its previous method of handling the work through outsourcing. This was due the limited functionality of the design software and difficulties integrating design data into the rest of the development process.
The company then established a formal committee tasked with creating the most optimized and efficient mold development process. Part of its mission included an in-depth review of multiple computeraided design (CAD) solutions. Some of the evaluation criteria included the size of the solutions' Korean user bases, data compatibility with other CAD systems, modeling functionality, and system extensibility.
Jinmyung Precision chose NX™ software, including NX for Mold Design, from product lifecycle management (PLM) specialist Siemens Digital Industries Software. Siemens Digital Industries Software's partner, Space Solutions Co., Ltd., supplied the NX software and created a full 3D design environment that included the integration of NX with other third-party libraries for molds and mold bases.
"By adopting the products of Siemens Digital Industries Software, our company has been able to construct a full 3D design system to a complete level of perfection," says Jong-cheol Ahn, senior manager at Jinmyung Precision.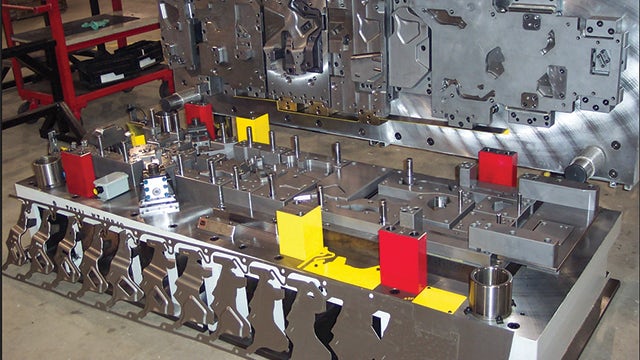 Faster development cycle with higher profits
By establishing a specific mold design process for each product, Jinmyung Precision has been able to handle the 3D design work internally, obtaining a significantly improved profit structure in comparison to the previously outsourced 2D design process. While slightly more time is required for the 3D design of some items, the time required for the overall development process has been remarkably reduced compared to the previous 2D design process.
The comprehensive 3D design system, which was deployed by Space Solutions to Jinmyung Precision's complete satisfaction, delivers a much higher level of product quality. In addition, as a result of improvements in data management and collaboration made possible using NX, productivity has increased by 60 percent or more.
Moving the design work in-house has significantly reduced the defect rate, including errors in both work processes and products. In addition to reducing lead times, the development environment of NX has helped increase sales. The sales increase, combined with significant cost reductions, has improved the company's profitability. Ahn explains, "Design efficiency is not the only improvement. We're seeing quality improvements, lead time reductions, and cost reductions of 60 percent or more (made possible by fewer defects), for a positive effect on our profit structure."
Now that the new mold development process is in place, Jinmyung exchanges 3D data with its clients in Europe and South America. This was not possible previously. For example, a customer based in Mexico is using the compression database used at Jinmyung Precision as its main database.
Jinmyung Precision is now able to provide a customized consulting service for its clients and respond immediately to customer requests. This improvement ultimately enables prompt product releases and flexible response times to the demands of a fast-changing market, allowing Jinmyung Precision to be extraordinarily competitive in its market. "Ultimately, we have been able to achieve a competitive edge of 100 percent or more by using NX," says Ahn. Moreover, these developments are also allowing Jinmyung Precision to expand its business in the global market, positioning itself as a company specializing in mold design based on 3D.