Case Study
Reducing production cycles by more than 50 percent by streamlining shop floor manufacturing
Using Opcenter to optimize MOM implementation and address digital data collection challenges
Jiangsu Fuhua New Material Technology
Fuhua New Material Tech is a Chinese-based company specializing in the research and development and production of new ecofriendly materials and acts as an agent for importing and exporting. The company is now one of the largest export-oriented plastic tile manufacturers in China.
http://www.hualifloors.com/
Headquarters:

Jiangsu, China

Products:

Opcenter

Industry Sector:

Consumer products & retail
Jiangsu Fuhua New Material Technology (Fuhua New Material Tech) is a Chinese company specializing in the research and development (R&D) and production of new eco-friendly materials such as polyvinyl chloride (PVC) coils and plastic films. It is also heavily involved in producing and selling straw-plastic tiles, wood-plastic tiles and plastic tiles; acting as an agent for import and export processes. Fuhua New Material Tech ships its products worldwide, with over 90 percent sold to North American and European customers.
The company earned various quality management certifications, including the German Ü-mark, International Organization for Standardization (ISO) 9001 and ISO 14001. It has grown into one of the largest export-oriented plastic tile manufacturers in China.
Data management inefficiencies result in development issues
While the company always strives to ensure high product quality and smooth production processes, Fuhua New Material Tech faced critical data management issues. The company's information and data management system was outdated and unable to meet its requirements for product traceability, capacity analysis or equipment operation monitoring. Due to the lack of organized data management, the company was unable to optimize its production planning or tracking of raw materials and work-in-progress (WIP) products.
Sharing information was also a time-consuming process, with each terminal acting as an information silo, resulting in serious information transmission delays. The company lacked real-time and transparent data in its production processes. Employees often relied on manual spreadsheets and instant messaging applications to relay important product or process information between departments. This impacted the company's final products, with execution efficiency and quality suffering from the lack of basic communication.
To improve data management, Fuhua New Material Tech implemented manufacturing operations management (MOM) systems, but its software supplier was unable to provide enough support to the company and the implementation ultimately failed. Fuhua New Material Tech needed a longterm partner that could help optimize MOM implementation and overcome its data management challenges.
Implementing Opcenter in three stages
The company approached Qingdao ALP Automation and Control System (ALP Controls), a Chinese company with Siemens Expert Partner status in using Opcenter™ software, which is part of the Siemens Xcelerator business platform of software, hardware and services. Siemens recognizes partners that exemplify expertise in a Siemens solution or industry. These Siemens Expert Partners are validated by customers and Siemens for demonstrating their business and technical acumen. As a Siemens Expert Partner, Fuhua New Material Tech trusted that ALP Controls could provide it with the technical support it required.
ALP Controls used Opcenter to identify several issues that would help Fuhua New Material Tech make improvements in its production processes. It created a threestage implementation plan, which began by introducing planning management, production and operation management and material management functions. ALP Controls implemented three-level production scheduling, divided into order pool, production work order pool and slotting work order pool, with full visibility of order production, per-container production and circulation and shared inventory and packaging.
In stage two, ALP Controls helped Fuhua New Material Tech implement quality management functions allowing them to collect and visualize quality data, as well as quality monitoring and warnings. ALP Controls also introduced equipment management processes that allowed Fuhua New Material Tech to generate equipment ledgers, spot checks, maintenance and tool management to ensure high-level equipment performance.
In the final stage of implementing Opcenter, ALP Controls launched data collection functions and production kanban and reports, which enabled them to implement process monitoring and early warning capabilities to identify potential production issues.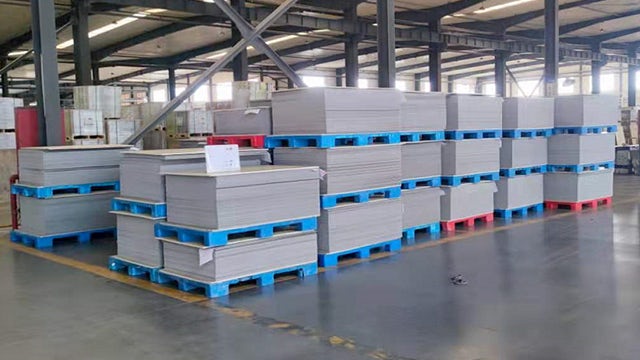 Using Opcenter to improve efficiency and production
"With the launch of Opcenter in 2021, Fuhua New Material Tech has achieved full data collection for all of our 10 production lines and entire process tracking, with productivity improved by 6 percent, resulting in a continuous rise of our core competitiveness," says Tang Zhiqiang, general manager of Fuhua New Material Tech. "The digitalization will help us expand our domestic and foreign market reach."
"Implementing Opcenter has improved visibility of the entire production process, making it simple and effective for the executives to understand the current production status and make informed decisions," says Yao Zhongxu, vice general manager of innovation at ALP Controls. "We also realized error prevention in the production execution process, with strict quality closed-loop and visualized status management. The real-time release of key production data through the electronic kanban has improved the transparency of workshop production information with a faster business processing response."
Fuhua New Material Tech also met a key target of improving data traceability, ultimately reducing reporting time and data traceability by 90 percent. The company can now also share information stored on each terminal more easily than before, alongside additional positive results, including equipment maintenance efficiency improvements by 30 percent.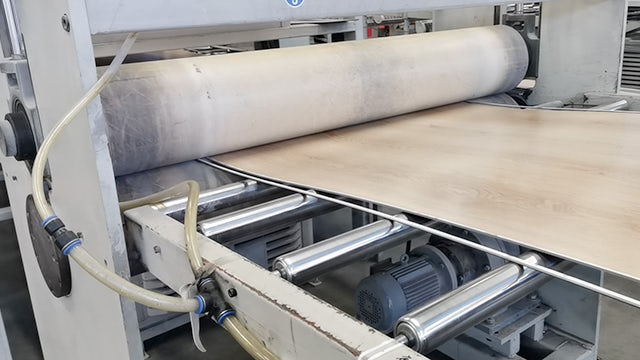 "Using Opcenter has enabled the customer to streamline on-site barcode printing, digital data collection and handheld personal data assistants (PDA) code scanning for all shop floor operations," says Han Gonghua, deputy general manager of Fuhua New Material Tech. "The customer also reduced their manufacturing cycles from 22 days to about 10 days and increased their monthly production capacity from 6.2 million to 6.82 million units."
Using Opcenter helped them integrate better project management and helped with material storage and the number of WIPs the company had in production. "We have used Opcenter to achieve a more digitalized operation by connecting our workflows and implementing closed-loop management for receiving orders and procuring raw materials," says Gonghua. "We have increased our production plan achievement rate by 20 percent and reduced the number of WIPs by only one-third."
Implementing Opcenter proved to be a success for Fuhua New Material Tech. The company now sees this as phase-one implementation and is looking to extend its work with ALP Controls into phase two of the project in the future.