Case Study
PLM helps vehicle manufacturer cut costs and speed development
Jiangling Motors uses Teamcenter and Tecnomatix to optimize vehicle production
Jiangling Motors
Jiangling Motors Co., Ltd. is a major manufacturer of light trucks in China and also one of the largest enterprises in the Chinese commercial vehicle industry.
https://www.jmc.com.cn/
Headquarters:

Nanchang, Jiangxi Province, China

Products:

Teamcenter, Tecnomatix

Industry Sector:

Automotive & transportation
World-class vehicle production in China
Jiangling Motors is a major manufacturer of light trucks and one of the largest enterprises in the Chinese commercial vehicle industry, ranking among the top 100 listed companies for five consecutive years. The company has world-class engine, casting, stamping, car body and assembly production lines for more than 400 models, including transit vehicles, pickups, light trucks and basic utility vehicles. In 2011, Jiangling Motors posted sales revenues of 18.4 billion yuan (¥), an increase of 10.71 percent over the previous year, with a net profit of ¥2.127 billion.
Before Jiangling Motors implemented a product lifecycle management (PLM) system in 2007, work orders were paperbased. There was no effective centralized management of the 3D digital-to-analog drawing data; multiple design results could not be converted for the production of products or even for display purposes; and design changes could not be propagated to the bill of materials (BOM) list. This made collaborative work difficult and projects hard to manage.
"Teamcenter is suited for automotive manufacturing, which is labor- and technologyintensive," says Zhang Xiaoyong, deputy director of information ministry. "Several major automobile companies have selected Teamcenter, including our partner Ford, and it is important for us to maintain a unified platform to enable us to work cooperatively with them. We use Teamcenter to help manage our product development environment, which helps us examine process simulation and virtual manufacturing. Another important reason for choosing Teamcenter is the interface with SAP, which is very much in line with our development process."
Jiangling Motors is using Siemens Digital Industries Software's Teamcenter® software to help support future business development and enable the creation of a new facility to meet future strategic expansion needs. In addition, Jiangling Motors is using Tecnomatix® software, also from Siemens Digital Industries Software, to improve the body welding process. "The application of Tecnomatix is very useful, helping us meet the highest standards of welding data quality," says Zhang Xiaoyong.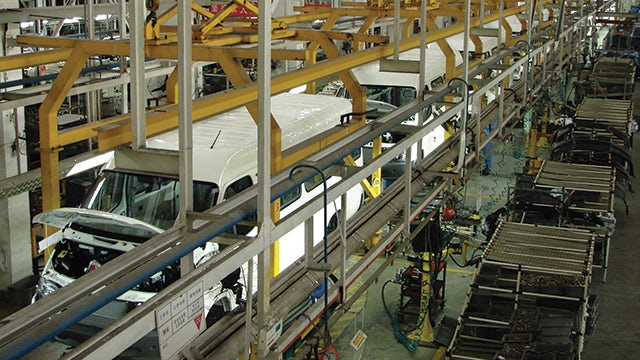 PLM brings about revolutionary changes
PLM enables Jiangling Motors to standardize product development business processes, so that appropriate project adjustments can be made as needed. This not only has resulted in replacing drawing boards with all-digital design and simulation, but also the opening of links from product design to downstream manufacturing and logistics to foster consistency and control.
Strengthening the implementation standards and best practices across the product management process has enabled Jiangling Motors to greatly enhance synergy and collaboration between different departments, significantly improve the order and standardization of product project work and shorten the product development cycle. The average monthly cost of a product project is nearly ¥3 million. The average project cycle has been shortened by two months with the help of PLM. If there are three large product development projects every year, this means a savings of more than ¥18 million annually.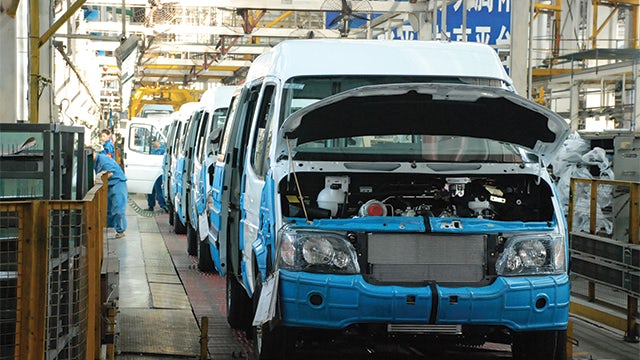 In addition, online change management and other PLM functions have sped up the company's review/approval and change notification processes. As a result, the average design change cycle has been shortened from 15 days to 5 days.
Moreover, the effective use of the PLM management platform and enterprise resource planning (ERP) system integration capabilities has helped Jiangling Motors generate additional efficiencies, including reducing the inventory value of parts in stock by 50 to 80 percent and improving the on-time arrival rate of new parts by 40 to 60 percent.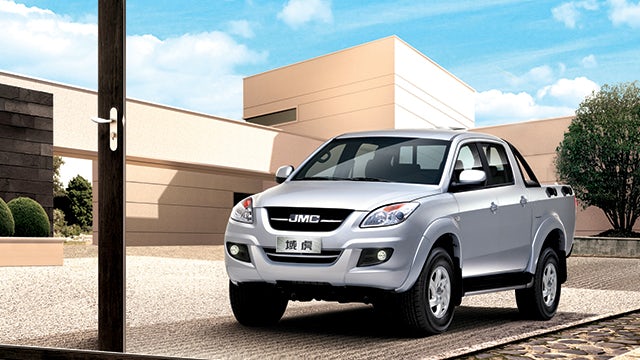 Seeking greater efficiencies
PLM has helped Jiangling Motors to significantly improve personnel productivity, reduce project costs, decrease errors, shorten the overall design cycle and substantially improve overall business efficiency. With integrated product design and project management, the status of every project can be updated and controlled in real-time.
The use of PLM has also accelerated preparations for business expansion and development at Jiangling Motors. The company is currently working on a new production facility with a targeted production capacity of 600,000 units.
To gain even greater efficiencies across product development, the company's future plans include expanding the capabilities made possible by the link between Teamcenter and SAP® software.