Case Study
Spanish engineering company uses Solid Edge to cut design time by 50 percent
Siemens solutions enable JALVASUB Engineering firm to reduce costs and increase efficiency
JALVASUB Engineering
JALVASUB Engineering is a technology-based enterprise founded in 2017 with the aim of providing highly innovative products and services. JALVASUB Engineering specializes in the development of energy systems and autonomous marine vehicles. The company also offers a wide range of consulting services.
https://jalvasub.com/
Headquarters:

Las Rozas de Madrid, Spain

Products:

Simcenter Products, Simcenter FLOEFD for Solid Edge, Solid Edge

Industry Sector:

Marine
Delivering lighter, more potent power generation
Spanish technology startup JALVASUB Engineering, SL (JALVASUB Engineering) is developing innovative propulsion and power-generation systems for the next generation of marine vehicles. JALVASUB Engineering's compact, electrical-propulsion "HYCOGEN" system generates electricity using a proprietary ultra-low platinum content and higher efficient proton exchange membrane (ULPHE-PEM) fuel cell technology that reduces costs, weight, and volume while increasing efficiency and providing higher power density. Founded in 2017, JALVASUB Engineering produces electrical autonomous surface and underwater vehicles propelled by hydrogen and ULPHE-PEM fuel cells.
The revolutionary compactness of the ULPHE-PEM fuel cell is a result of its innovative design that requires significantly less platinum due to its high-efficiency proton exchange membrane fuel cells. The smaller, more efficient power-generation system, which combines hydrogen and oxygen electrochemically to produce electricity, is being implemented into JALVASUB Engineering's marine vehicles with application in the fields of civil, security and defense.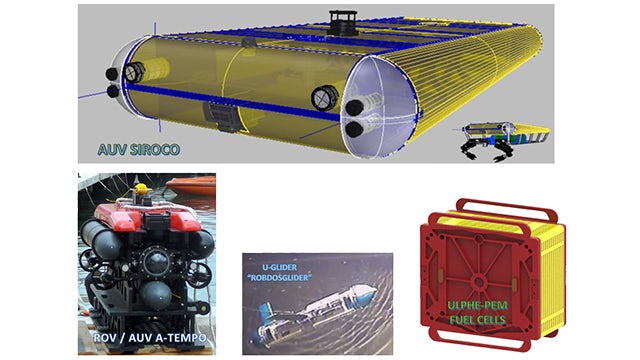 Using Solid Edge for innovative designs
For the computer-aided design (CAD) of its marine vehicles, propulsion, and power-generation systems, JALVASUB Engineering's engineers use Solid Edge® software. Solid Edge is a part of the Siemens Xcelerator business platform of software, hardware and services.
"With Solid Edge 3D CAD software, our team can work together more efficiently than ever before," says Juan Alvarez, founder and chief executive officer (CEO), JALVASUB Engineering. "Synchronous technology allows us to quickly model all of the HYCOGEN system's components and easily see how they connect and interact with each other."
Before implementing Solid Edge, JALVASUB Engineering used 2D solutions for its designs. "With the 2D systems, it was difficult for our engineers to communicate and collaborate on our designs and the multiple revisions required took time," says Alvarez. "We needed to be faster and have greater control and management of everything that was being designed at each stage. For this reason, we required a 3D CAD program.
"One of the most important points we decided on Solid Edge was how easy it was to transition from 2D CAD to 3D CAD with synchronous technology, in addition to having the continuous support, advice, and training of Prismacim, our Siemens Solid Edge partner."
By designing their complex parts and assemblies in Solid Edge using synchronous technology, JALVASUB Engineering uses its design's comprehensive digital twin throughout the product development lifecycle. "It is much easier to use Solid Edge to integrate the fuel cell and propulsion components into the marine vessels," says Alvarez. "It allows us to re-use data and designs and gives us the ability to customize the vessels and propulsion systems."
Optimizing design with flow simulation
With Solid Edge, JALVASUB Engineering leverages the comprehensive digital twin throughout the design-to-manufacture process while also using Simcenter™ FLOEFD™ for Solid Edge software. Fully embedded in Solid Edge, Simcenter FLOEFD enables JALVASUB Engineering to frontload computational fluid dynamics (CFD) analysis, moving simulation early into the design process.
JALVASUB Engineering implements Simcenter FLOEFD during the design phase of the company's HYCOGEN system to optimize the components' fluid dynamics. "This allowed us maximum utilization of oxygen and hydrogen and realize minimum pressure loss in the fuel cell's interior," says Alvarez.
This optimization enables JALVASUB Engineering to increase efficiency while reducing costs, weight, and volume. "Solid Edge and Simcenter FLOEFD have empowered us to advance the technology of the ULPHE-PEM fuel cells," says Alvarez. "With the powerful analysis tools, we have increased the fuel cell's efficiency by more than 10 percent and reduced platinum content by a factor of 10, decreasing the weight and volume of the entire system to 30 percent of the original design."
With the ability to introduce CFD analysis early in the design process, Simcenter FLOEFD allows JALVASUB Engineering to avoid costly physical prototypes, reduce costs and improve durability. The design process is also accelerated thanks to the tight integration of Solid Edge and Simcenter FLOEFD, according to Alvarez.
"Before adopting the modeling and simulation solutions from Siemens, we spent a lot of time in meetings analyzing the designs," says Alvarez. "Now Solid Edge and Simcenter FLOEFD allow us to analyze as a team, quickly and easily."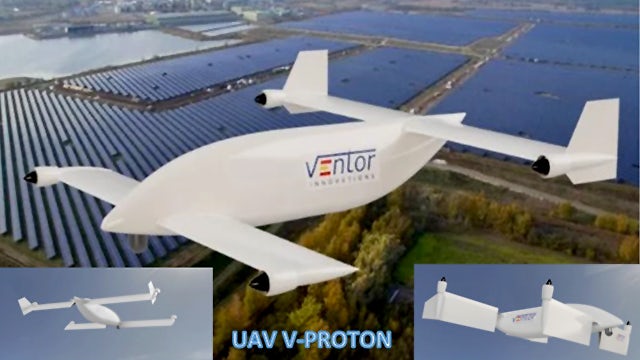 Applications beyond marine vehicles
In 2017, JALVASUB Engineering's HYCOGEN system was selected as a "New Highly Innovative Product" by the Galician Innovation Agency's Blue Ocean Innovation 4.0 Accelerator Program, which is designed to accelerate specialized projects in the maritime sector. In 2019, JALVASUB Engineering was awarded the Technological SME Seal of the Spanish Ministry of Science and Innovation.
JALVASUB Engineering and its partners believe the revolutionary power generation system could be applied beyond marine vehicles. Fuel cells have seen success in cars, trucks, and buses, and the company believes the lighter, more efficient system can be applied to innovative vehicles, including autonomous aerial vehicles and mobility applications for disabled people, such as wheelchairs.
The HYCOGEN system is a joint venture between JALVASUB Engineering, Spain's National University of Distance Education's Fluid Physics Laboratory in Madrid, and the Spanish National Research Council of Madrid. The project is funded by the Spanish Ministry of Science and Innovation.
"Solid Edge and Simcenter FLOEFD will allow us to continue to develop the HYCOGEN systems for different applications both in the naval sector and in other markets with a minimum associated cost," says Alvarez. "Having an integrated tool allows us to develop our designs and their associated calculations quickly and easily, reducing time-to-market."