Case Study
Harmonizing product development
With Solid Edge and an integrated PDM system, Interstuhl connects product development locations and departments
Interstuhl
Interstuhl develops and builds ergonomic seating furniture for the working world.
http://www.interstuhl.com/
Headquarters:

Meßstetten-Tieringen, Germany

Products:

Solid Edge

Industry Sector:

Consumer products & retail
Customizable product lines
Interstuhl GmbH in Meßstetten-Tieringen on the Swabian Alb has developed from a village smithy into a leading manufacturer of seating furniture for professional use. The company develops and manufactures products of the Interstuhl brand for the office and the Bimos brand for industry and laboratories, and 42 percent are exported from Germany.
Since 1961, the family-owned company has relied on high-quality materials and innovative development with numerous patents and aesthetic designs. In contrast to many competitors who are outsourcing more and more stages of the value chain to external service providers, Interstuhl concentrates all activities, including sewing, upholstery, punching, injection molding, model making and assembly, in a handcrafted factory with an impressive depth in production and broad product development. Training is provided at the company for 21 occupations − 19 apprentices alone are currently preparing for metalworking occupations. Accordingly, 60 to 70 percent of the 650 employees at the headquarters were trained through apprenticeships. They produce product ranges that include all the seating options and can be largely customized in design and execution.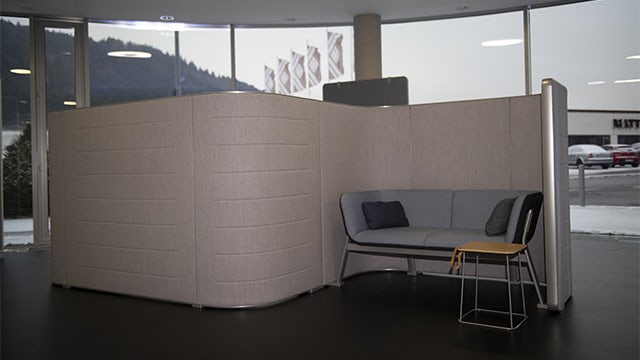 Integrating the development office
As part of its strategy, Interstuhl decided a few years ago to integrate its external development service provider, a specialist in office furniture located in Eckental near Nuremberg. The former owner, Harald Würl, has since headed the Research, Development and Design division of Interstuhl.
"The goal was to better network the distributed activities and to improve the interfaces to the other development areas as well as to toolmaking," explains Würl. For this purpose, Interstuhl also had to thoroughly evaluate the CAD systems in use. While two different 3D CAD systems from other suppliers were used in Eckental, the design engineers in Meßstätten have been using Solid Edge™ software from Siemens Digital Industries Software for 15 years.
At that time, Solid Edge had won over the designers with powerful functions in 2D drawing processing in addition to 3D design. The system had since been continuously updated and adapted for new challenges by Solid System Team (SST), a reliable and competent Siemens Digital Industries Software solution partner.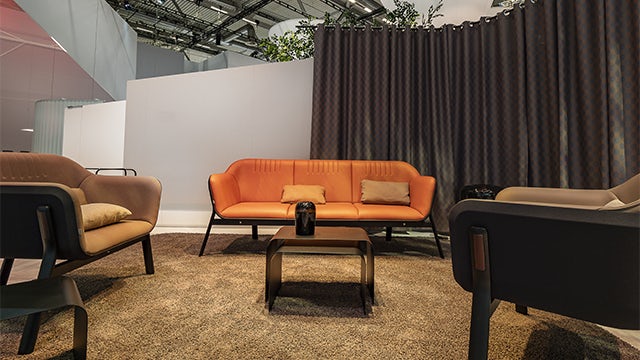 Standardizing on Solid Edge
The company evaluated its CAD systems against a new requirement profile. The new criteria included specific design functionality and efficiency of operation for users, as well as better cooperation of the distributed development team within the scope of a further digitalization strategy. All three suppliers of CAD systems presented their concepts. An individual workshop for the designers in Eckental was particularly informative. There, Siemens and SST demonstrated how quickly and comfortably the previous workflows could be accomplished with Solid Edge. At the same time, the advantages of the integrated synchronous technology of Solid Edge were highlighted, which would simplify the processing of existing data as well as collaboration with suppliers. In addition, Siemens presented a compelling development strategy for the system, underlining the security of Interstuhl's investment for the future: "A medium sized company with its limited financial framework must be able to rely on the operational readiness of the software in the long term," explains Würl. "This also ensures the longstanding relationship with the SST contact persons, who have always fulfilled our requirements quickly, unbureaucratically and reliably."
In autumn 2017, the company decided to work with around 35 licenses of Solid Edge. The scope of functions and the license model could be flexibly selected according to the needs of the user groups. "We are convinced that with Solid Edge and SST we are optimally positioned to master the challenges of the future," says Würl.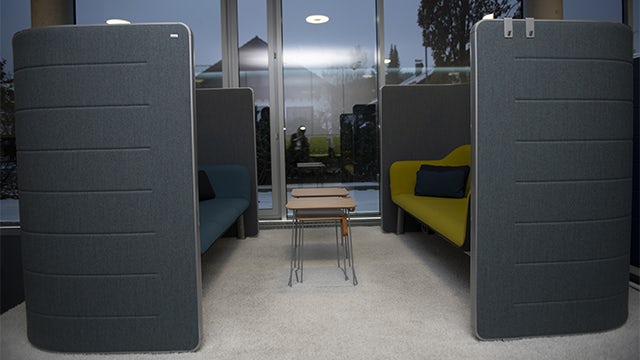 PDM implementation
The selection of Solid Edge cleared the way for the long-awaited selection and introduction of a PDM system. Interstuhl aimed to improve communication between development departments, locations and suppliers, and to avoid errors in data exchange. The company chose Smap3D PDM Studio because it integrates with Solid Edge's user interface and is also implemented and maintained by Solid System Team. For every use of Solid Edge, the system provides efficient design workflows, secure data access and stringent version and change management. These require the central management of all data from large development projects, including all relevant documents, distributed across multiple servers and managed in folder structures. "This manageable but powerful solution prevents errors in collaboration and ensures that our suppliers and toolmakers always receive the latest verified data," says Würl. The PDM project has not yet been fully completed, especially in the migration of the data accumulated over 15 years at different locations, but the first results of the new, integrated way of working are already evident.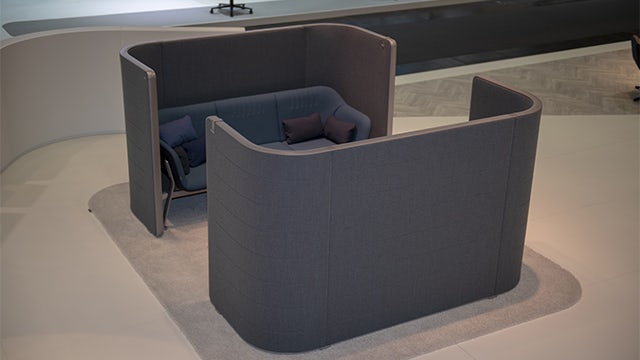 Smooth cooperation
The Solid Edge and Smap3D solution allows designers from both sites to access not only their data, but also their familiar user environments, regardless of location. The exchange between the designers has become more intensive, and collaboration functions smoothly and without data chaos. "We completed the first comprehensive project considerably faster and with more efficiency than before," reports Würl. The project also included cooperation with suppliers: "With Solid Edge we have no problems at all in data exchange," Würl adds.
Development projects at Interstuhl take two to three years and comprise six or seven chairs in various sizes, with fabric, leather or mesh covers, roller crosses or legs. The tools for a chair series alone represent an investment of millions of euros. "As a medium-sized family business, we can't afford to make mistakes," says Würl.
In addition to the PDM processes, various options for verifying designs increase security: changes to the design can be quickly made in Solid Edge and printed out on large 3D printers via the STL interface.
Information from the test laboratory or prototyping is incorporated into the design in a safe and orderly fashion. Reverse engineering and design according to biometric specifications are also supported by Solid Edge.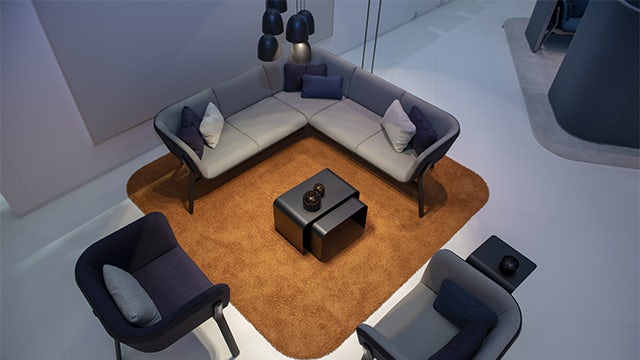 The hub of digitalization
As a central data source, Solid Edge supports all major business functions. Photorealistic representations from Solid Edge provide decision makers with a solid foundation and accelerate marketing by allowing advertisements to be published before products are ready. "The faster we deliver data for a common planning and configuration tool in the office furniture industry, the sooner our products will go on sale through the planners," says Würl.
Solid Edge is increasingly becoming the hub for digitalizing all processes from product development through manufacturing to distribution. In the future, paper will no longer be used in production − only digital data. A connection of the PDM solution to the enterprise resource planning (ERP) system is also planned, as is visual support for purchasing. "The decision for Solid Edge was definitely the right one. It meets all our requirements and the employees can quickly come to grips with it," Würl says. "Everything functions smoothly and the service is right."