Case Study
Manufacturer uses Valor and Opcenter to speed production processes, reduce costs and maintain high standards
Siemens solutions enable ICCO EMT to accelerate shop floor processes by 20 percent while cutting errors nearly in half
ICCO EMT
ICCO EMT is a Romanian electronics manufacturer serving Europe and the Romanian market, offering PCB production and assembly services for a wide variety of customers and applications, including automotive, medical, industrial and consumer electronics. Established in 1998, ICCO EMT is a high-mix supplier working rapidly to produce new products on a daily basis.
https://www.icco.ro/en/emt
Headquarters:

Timisoara, Romania

Products:

Electronics IOT, Opcenter Intelligence Electronics (Valor IoT Manufacturing Analytics Platform), Valor, Valor Process Preparation

Industry Sector:

Electronics, Semiconductor devices
Seeking better control systems
ICCO EMT (Electronic Manufacturing Technology) is an electronics manufacturer that started out as a reseller of Kulicke & Soffa's (K&S) pick-and-place machinery in Romania. Today, ICCO EMT is also a K&S customer, using its equipment to provide fast, high-quality manufacturing services for a wide variety of businesses and markets – including automotive, medical and consumer electronics. ICCO EMT is part of the ICCO Group. It runs 55 new product introductions (NPIs) and 3.5 million finished goods a year with three surface mount technology (SMT) lines, two of which are connected to Internet of Things (IoT) boxes.
In today's highly competitive electronics market, manufacturers are under constant pressure to improve the speed and efficiency of their processes without sacrificing quality. As a low-volume, high-mix producer, ICCO EMT is faced with the daily challenge of NPIs that are characterized by increasing complexity and a growing bill-of-materials (BOM), increasing the possibility of error and waste. The wide variety of products being produced requires better control systems that reduce errors and provide real-time notifications when problems arise.
In addition, some of ICCO EMT's customers require special consumption reports that enable them to trace the use of parts and their assembly.
Prior to adopting Siemens Digital Industries Software solutions, ICCO EMT used manual methods for tracking inventory and production problems and provided manually generated reports to their customers.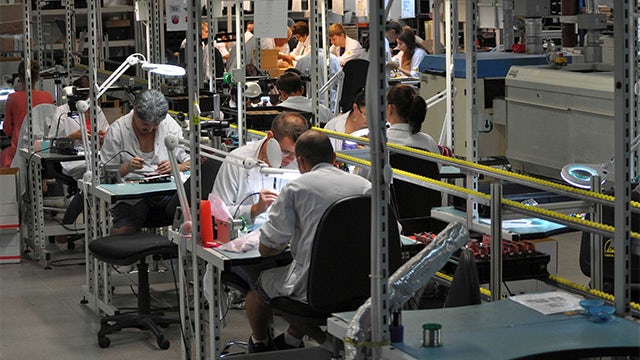 ICCO and K&S
Originally a sales agent for K&S's IX and Iflex pick-and-place systems in Europe, ICCO EMT introduced its own printed circuit board (PCB) assembly process using the same K&S machines. In their dual role as K&S's agent and customer, ICCO EMT serves as a beta site for new K&S software releases. In this win-win situation, ICCO EMT has access to the most advanced software, while K&S can test their software in a real production environment.
Therefore, ICCO EMT is highly involved in K&S's software development process and can influence it as well, providing the feedback that is so essential to the release of stable, fine-tuned software systems.
ICCO EMT became acquainted with Siemens as a result of its partnership with K&S, a Siemens customer. Siemens provides K&S with original equipment manufacturer (OEM) materials-management capabilities for K&S's production software.
In the course of its close relationship with K&S, ICCO EMT was exposed to Siemens' digital manufacturing software and evaluated the solutions for their own use.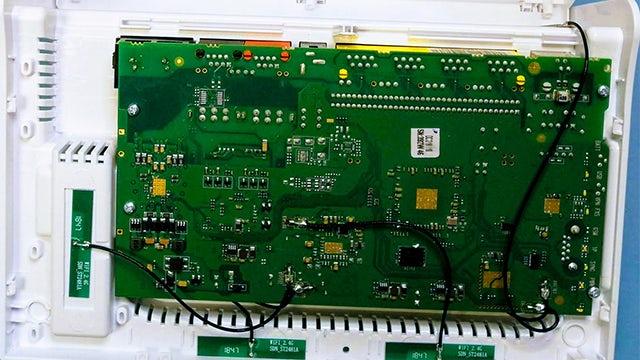 Using Valor solutions
ICCO EMT uses Valor™ Process Preparation software in every project to build the programs and also for stencil design. ICCO EMT's high project mix requires them to plan multiple projects simultaneously, and Valor Process Preparation allows them to plan two to three products at the same time.
Using Valor Process Preparation, ICCO EMT's production team automatically verifies the orientation and position of components as designed in their computer-aided design (CAD) system, helping to save time and reduce errors and waste.
Says Marius Stepanescu, ICCO's technical director, "Now we get it right the first time. With Valor Process Preparation, the entire engineering process is done digitally, saving two to three hours depending on the complexity of the board. There is no need to check orientation and positioning, which is a big time saver.
"Before, our process included sticky tape; we had to produce one board, check it and then make corrections. Since we produce an average of four NPIs per week, plus additional small to medium batch size production, we save at least 10 hours on this process alone. For the first time, we can prepare multiple plans simultaneously."
ICCO EMT uses Opcenter™ Execution Electronics IoT software, which is part of Siemens Xcelerator business platform of software, hardware and services, to acquire valuable manufacturing data that is used to analyze and improve production processes. Opcenter Execution Electronics IoT, which runs on any Linux based system, easily connects to the devices on the line and generates a real-time comprehensive digital twin of shop floor performance.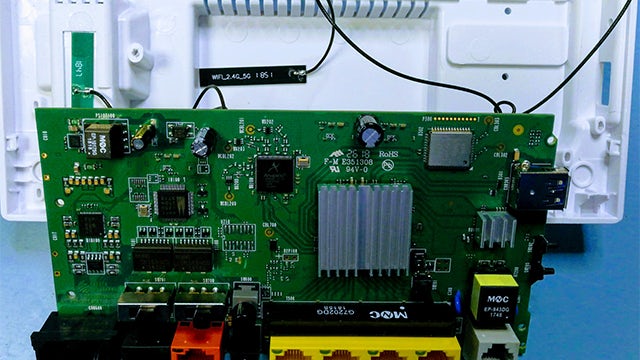 By deploying Opcenter Execution Electronics IoT, ICCO EMT was able to streamline their operations, replacing multiple controllers with a single, central IoT controller. The unified controller collects data from all the machines and allows ICCO EMT users to log in and view data on their mobile phones.
The IoT-generated data is then transmitted to Opcenter Intelligence Electronics, which has powerful analytics and reporting capabilities that enable ICCO EMT to perform numerous compliance and troubleshooting functions, including board-specific data compilation and reporting, traceability data storage and reports, remediation of quality issues of all types, including pick issues and scrap rate reports.
The reporting function helps ICCO EMT discover trends and proactively perform maintenance when required – tracking machine uptime/downtime, percentage of defects and more. Further, the ability to track incoming material helped reduce inventory levels.
Says Nicolae Pindaru, ICCO EMT's executive director: "Opcenter Intelligence Electronics has really helped us to improve the quality of our products. We have a better understanding of every stage of the manufacturing process and know exactly when, where and how to act in order to reach maximum efficiency."
Stepanescu adds, "Now the reports are generated automatically by Opcenter Intelligence Electronics. We can quickly respond to our customers queries with highly accurate information."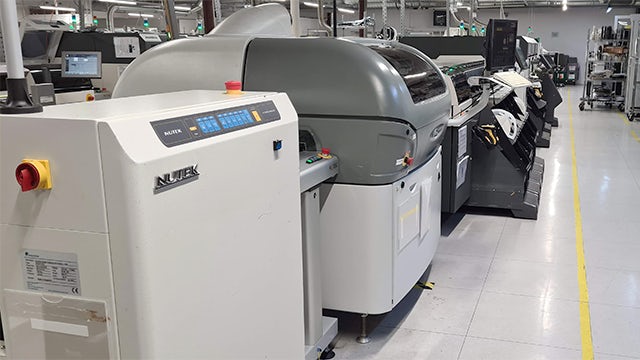 In addition, ICCO EMT leverages the traceability capabilities of Valor™ Material Management software, generating unique serial numbers for each PCB – now a common requirement of medical and automotive customers. The system enables components to be traced back to their suppliers.
Accelerating engineering programming by 20 percent using Valor Process Preparation, ICCO EMT saves two-to-three hours per board in generating machine programs, depending on the complexity. Performance data, once available only in historical reporting format, can now be accessed by ICCO EMT on a real-time basis when needed. Problems can be fixed immediately and scrap is minimized. Using the Opcenter Execution Electronics IoT and Opcenter Intelligence Electronics tools, ICCO EMT accelerated its shop floor processes by 20 percent while cutting the number of errors nearly in half – using automated data mining processes and analytics.
The system's material management capabilities help streamline the requisition process, saving on the need for rush orders and keeping the lines running at all times.
Future plans
ICCO EMT is looking forward to implementing its just-in-time (JIT) material management plans – allowing them to use materials directly from the warehouse, saving on space next to the line. In addition, they are planning on implementing first-in, first-out (FIFO) controls, warehouse moisture monitoring and enterprise resource planning (ERP) integration.