Case Study
Specialty manufacturer uses Solid Edge and MAC sheet SEG5 to substantially speed sheet metal operations
Solid Edge with synchronous technology enables Hatakeyama to directly modify geometry, dramatically increasing process efficiency
Hatakeyama
Hatakeyama manufactures housing covers for industrial machinery, including splash guards and telescopic covers made of sheet metal.
http://www.hatakeyama-k.co.jp
Headquarters:

Numazu, Shizuoka Prefecture, Japan

Products:

Solid Edge

Industry Sector:

Industrial machinery
Streamlining the process
Hatakeyama Co., Ltd. (Hatakeyama) manufactures housing covers for industrial machinery, including splash guards and telescopic covers made of sheet metal. A splash guard covers an entire machine to protect operators from stray material chips and keep the plant environment safe; telescopic covers protect the machinery's moving parts.
Hatakeyama began using 3D computeraided design (CAD) in 1999, aligning itself with its customers' design preferences. Today, 23 engineers in the company's design department use product lifecycle management (PLM) technology on a daily basis.
Upgrading its solutions, Hatakeyama's manufacturing group implemented Solid Edge® software from Siemens Digital Industries Software along with MAC sheet SEG5 from Siemens Digital Industries Software's partner CADMAC. Solid Edge is a comprehensive, hybrid 2D/3D CAD system that uses synchronous technology for accelerated design, faster revisions, and improved imported data re-use. MAC sheet SEG5 is an add-on 3D sheet metal manufacturing application that operates in conjunction with Solid Edge. Among other advantages, the combination enables unfolded sheet metal design data to be used for manufacturing preparation.
Prior to using 3D CAD, Hatakeyama's manufacturing group received unfolded data in the 2D drawing exchange format (DXF).
However, Hatakeyama engineers found that DXF files required a lot of cleanup work before they could be used to actually create numerical control (NC) data. In many cases, this meant deleting geometry unnecessary for manufacturing. Reducing such work is crucial to enabling further efficiency in manufacturing.
Since implementing Solid Edge and MAC sheet SEG5, Hatakeyama no longer wastes time with cleanup work. The company has eliminated the DXF file from the process and started importing unfolded 3D sheet metal data directly from the design group. Using Solid Edge with synchronous technology, geometry from virtually any commercial 3D CAD system can be directly modified. With its new streamlined process from design to manufacturing, the company has realized a significant improvement in overall data quality. Using this approach has also helped reduce the time required to modify an engineering model for manufacturing. By completing preprocessing work before any CAM work, NC data generation can be completed using Solid Edge and MAC sheet SEG5, significantly accelerating the process.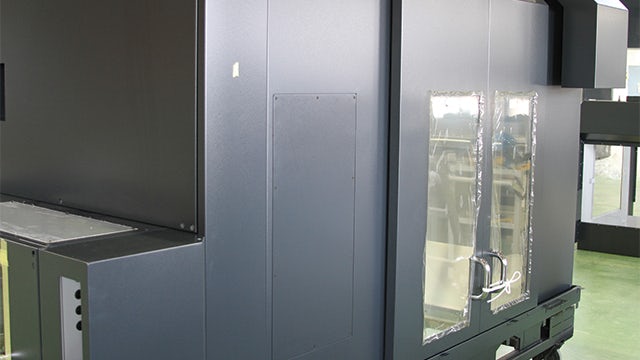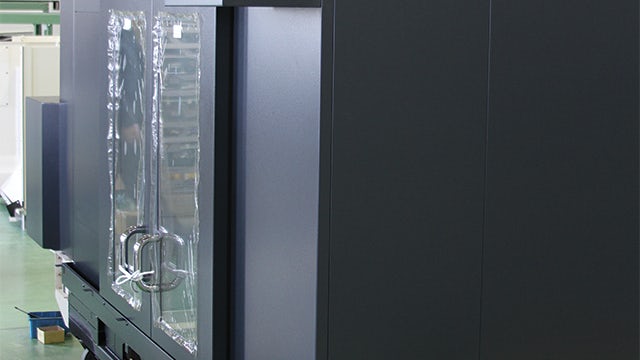 Robust sheet metal functionality
"Our first priority for a new CAM system was excellent CAM functionality," says Hirokuni Kobayashi, manager of Hatakeyama's manufacturing technology group. "The ability to handle solid models and usability for modeling operations were also very important." Hatakeyama's engineers had been using a wireframebased CAD/CAM system for sheet metal applications. When upgrading to the new Windows® operating system, they decided to upgrade CAD/CAM software at the same time, noting that being able to handle solid models between design and manufacturing is a key part of streamlining the process.
Kobayashi notes, "Among the many capabilities provided by Solid Edge, synchronous technology is particularly great. We can directly modify geometry and the operation is very intuitive."
In addition to the software's intuitive operability and easy-to-find commands, engineers have found that Solid Edge has robust functionality across sheet metal operations. For a manufacturing team that needs to modify geometry from the design department for manufacturability, the direct modeling enabled by synchronous technology has greatly advanced operational efficiency.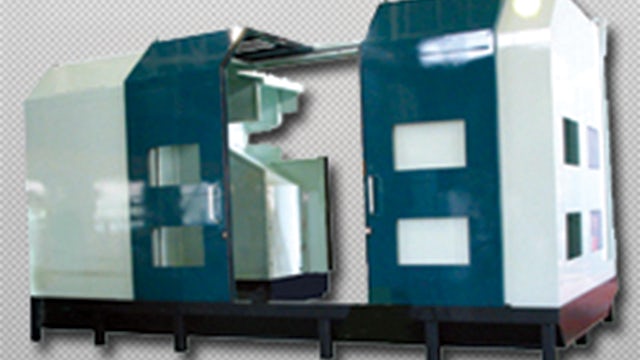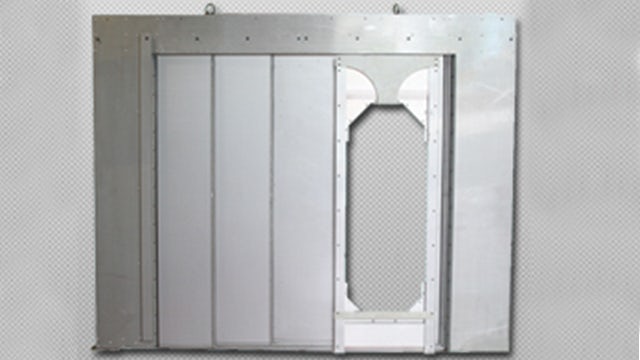 Expanding Solid Edge to the design team
"With the implementation of Solid Edge and MAC sheet SEG5, we can connect the design and manufacturing teams," says Shota Koizumi, director of Hatakeyama, who leads the engineering division. "We have enjoyed a variety of benefits. Regarding operational efficiency, the biggest result is reduced re-work in manufacturing processes. Also, our communication with customers and between departments has greatly improved."
Hatakeyama is now looking into replacing some of its existing systems, including one used for unfolding the sheet metal model for splash guards. By doing so, the data flow from design to manufacturing will be even more efficient and accurate.
Koizumi concludes, "The complexity of developing products in the industrial machinery sector has increased significantly. Ever-higher functionality and increasingly sophisticated aesthetic design is required not only in Europe, the US and Japan, but also in Asia and other markets. We will lead such trends, not follow them. To realize our business goals, it is important that we fully utilize 3D CAD and related technologies. Solid Edge and MAC sheet SEG5 are the most important tools in this effort."