case study
Optimizing R&D and innovation through standardization and systemization
Hangsheng Electronics uses Teamcenter to shorten its development cycle and increase quality
Hangsheng Electronics
Shenzhen Hangsheng Electronics Co., Ltd. designs and manufactures automotive entertainment systems, smart navigation systems, integrated body control systems, new energy automotive batteries, motor control systems, and more.
http://www.hangsheng.com/
Headquarters:

Shenzhen, China

Products:

Teamcenter

Industry Sector:

Automotive & transportation
Rapid growth
Shenzhen Hangsheng Electronics Co., Ltd. (Hangsheng Electronics) is a leading high-technology company, specializing in research, development, manufacturing, sales, distribution and complete after-market services in China. The company's main products include automotive entertainment systems; smart navigation systems; integrated body control systems; new energy automotive batteries and motor control systems; and intelligent traffic and theft-deterrence systems. Hangsheng Electronics has established partnerships with 18 of the top 20 automotive companies in China, and has a domestic market share of 25 percent in its sector, with an annual output of more than 3 billion RMB.
In fact, the annual output of Hangsheng Electronics had increased a thousand-fold in 15 years, in large part because the company has been able to rapidly develop and deliver high-value products. With a view to sustain and build up core competitiveness as well as further spur innovation, the company introduced digital design and production technologies to its research and development (R&D) and manufacturing operations. This laid the foundation for a significantly enhanced innovation capability, one particularly based on computer-aided design (CAD), computer-aided engineering (CAE), computer-aided manufacturing (CAM) and electronic design automation (EDA).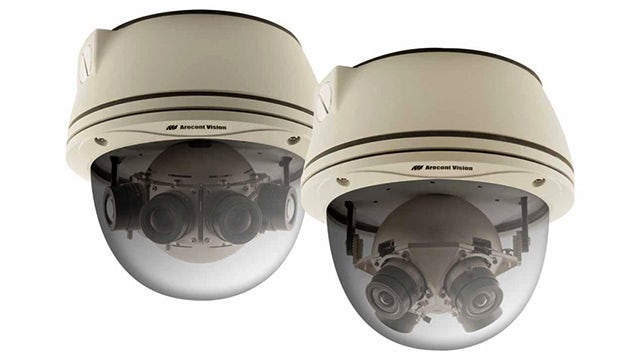 Optimizing R&D and innovation
Problems such as poor data connectivity, low information utilization and disparate design software make collaboration difficult, impede the R&D process, and to a notable extent, negatively influence an enterprise's ability to innovate. To address such issues, Hangsheng Electronics has standardized the management of its technical operations, including bills of materials (BOMs), engineering changes, electronic design automation (EDA) software integration, and process engineering.
After nearly a year of research based on the comprehensive consideration of brand recognition, commercialization, maturity, openness and software scalability, Hangsheng Electronics chose Teamcenter® software, a complete product lifecycle management (PLM) system from Siemens Digital Industries Software. Using Teamcenter, the company has optimized its overall PLM process to coordinate technical departments, manage design data and schedule production. As a result, the company is sharing information across departments and utilizing concurrent engineering throughout the design process.
In order to achieve this success, the company pursued a "phased implementation." The PLM project was divided into two phases. The goals of the first phase were to propagate PLM best practices and knowledge, meet the enterprise's applications requirements and effectively manage data. The goals of the second phase were to integrate design and manufacturing, link the whole R&D process via project management, dramatically increase the amount of data managed, and complete the comprehensive integration of various applications software and systems.
Today, the PLM system has been fully applied at its technical center and project management department, and is now being deployed across manufacturing, quality control, product testing and other departments. As a result, the whole product R&D process is bringing profound benefits to the company.
Standardization, systemization, efficiency
"With the implementation of Teamcenter, we have principally tackled problems with respect to BOM management, change management, EDA software integration and process engineering management," says Liang Bukun, PLM project director at the Hangsheng Electronics Technical Center. "Now we are tracing design data, significantly improving design quality and reducing product problems as well. What's more, the design department is starting to accumulate knowledge and experience."
Using Teamcenter, the R&D department is now efficiently managing electronic drawings and files, effectively controlling workflows and drawing versions and delivering consistency/validity to the change management process. Using PLM technology has also helped the company comprehensively update its internal data sharing mechanism and strengthen data security through role and permission setup. The application of PLM's structural file management model effectively correlates product data (3D models, 2D drawings and software) with files (design task assignments, change orders and test data), providing designers with a significantly improved search capability, so as to easily locate and re-use knowledge.
Design data and process data are now meticulously administered. Moreover, with the establishment of the BOM management system, the company has streamlined the relationship of its design BOM and manufacturing BOM, integrated its PLM and enterprise resource planning (ERP) systems and achieved fully digital project management. The result is a collaborative platform for various departments to conduct R&D activities.
Bukun concludes, "Using Teamcenter, Hangsheng Electronics has established a strong R&D platform. The benefits are substantial, including standardized and systematic product development, significantly shortened turnaround, and an improved delivery success rate. In addition, product and process quality has been notably improved and costs have been substantially decreased, including claims costs."