Case Study
Utilizing a single CAD solution to expand services and access new international markets
Grupo Matrigalsa uses NX to standardize processes and improve productivity in manufacturing highly complex molds
Grupo Matrigalsa
Grupo Matrigalsa designs and manufactures injected die casting molds, focusing the automotive and aviation industries.
http://www.matrigalsa.com
Headquarters:

Vigo (Galicia), Spain

Products:

NX

Industry Sector:

Automotive & transportation, Aerospace & defense
Specializing in injected die casting molds, Grupo Matrigalsa is based in Vigo (Galicia), Spain, and possesses extensive experience in the Spanish industrial sector. Founded in 1982 as manufacturer of tools and control equipment, the company's commitment to the latest technologies and constant adaptation to market needs has led it to expand its portfolio and provide additional complementary services.
The group currently consists of three divisions. The parent company, Matrigalsa, is engaged in the manufacture of molds for aluminum and magnesium direct-injection die casting, targeting the automotive industry. Matrivigo, a subsidiary company, specializes in managing engineering changes in molds for companies in the Vigo area. Matrinducción offers services specific to the design and manufacture of induction heating equipment, as well as tools and control equipment.
Grupo Matrigalsa primarily works for tier 1 companies in the automotive industry, including JL French Nemak, FAC Benteler, TRW Dalphimetall and Sonafi. In recent years, it has notably expanded its business strategies as a supplier of tooling and machining for the aviation industry. The company is one of the leaders of Unión de Empresas Gallegas de Aeronáutica (Udega).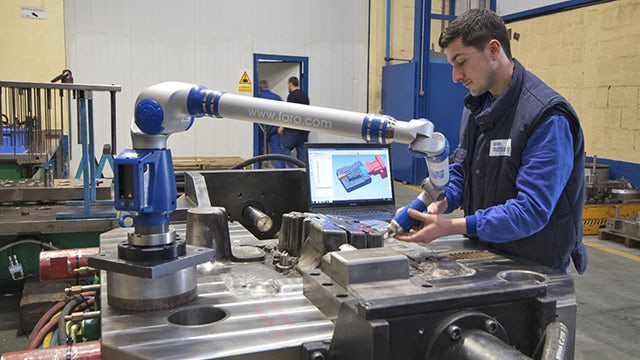 Engineering as value-added differentiator
In 2012, the company achieved record revenue of € 8.75 million, 40 percent out of which came from exports. These are very positive figures in contrast with the amount earned just three years ago, when the company faced a significant reduction in sales. Marcos Rodríguez Paz, technical sales manager at Grupo Matrigalsa, explains, "2009 was our worst year. But rather than complain, we had the vision to get more training, expand internationally, invest heavily in technology, and reinvent ourselves."
True to its philosophy of providing excellent customer service based on technological innovation, in 2009 the company decided to renew both its methodology and design tools. "All moldmakers have good CNC (computer numerical control) machinery and trained personnel," says Paz. "The difference is made through engineering; this is what allows the creation of very sophisticated products."
Until that time, Grupo Matrigalsa used to work with several computer-aided design (CAD) tools and without a standardized methodology. "We used to make the preliminary drafts on paper with the support of CAD and then generate 3D designs in the most important areas of the mold," recalls Paz.
With the objective of designing more technically complex parts and changing its focus to a more upscale market, the company decided to go with a single CAD tool, one with comprehensive product development potential and a rich features set. "We were designing and manufacturing medium-sized molds; at a European level, it meant a competition with about 500 producers," says Paz. "When manufacturing large safety parts for the automotive industry, such as motor casings, our competition was usually reduced to ten to twelve companies. However, with the tools we had, we could not easily manage all the references these parts require, nor handle the complexity of their geometry," notes Paz.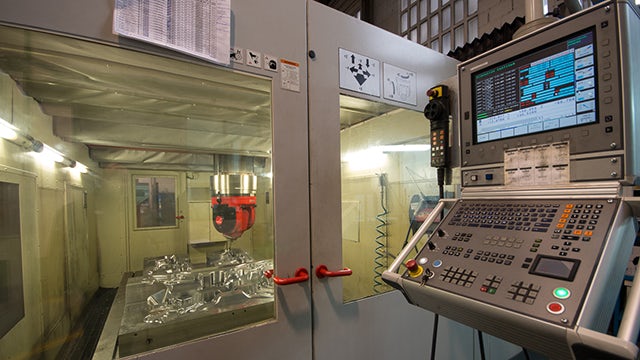 NX: the foundation of a new era
Grupo Matrigalsa surveyed the market for the best 3D CAD design solution to meet its needs. Soon, its selection process was narrowed to two options. After testing the software systems and listening to the experiences of several companies in the automotive industry that worked with both applications, Grupo Matrigalsa chose NX software from product lifecycle management (PLM) specialist Siemens Digital Industries Software. "We saw that NX was much more agile and fast. It allowed managing libraries with ease, and its Mold Wizard capability really fit with our design requirements," says Paz. "The fact that several of our customers were also using NX was a key factor as well."
The implementation of NX by Avantek, a consulting partner of Siemens Digital Industries Software, included restructuring the company's product development methodology so that all users would be using the appropriate new best practices. Paz notes, "We literally threw away all software that was not NX, and we unified the way we work. Since the implementation of NX, we no longer use any paper-based practices for support. We design entirely in 3D, from the hardware to the mold tubing; and we manufacture, measure and even mount all elements in 3D."
Avantek supported the company in developing all new procedures based on the digital best practices of NX. Avantek also provided complete training to Grupo Matrigalsa's engineering team. Users are still expanding their knowledge of NX in order to maximize product development opportunities. "The adaptation of the staff was very positive," says Paz. "There were people using five different tools before the deployment of NX, and now they work with just one." He points out, "Thanks to NX, especially Mold Wizard and the libraries, we have now a very structured working methodology, so it is easy to work efficiently."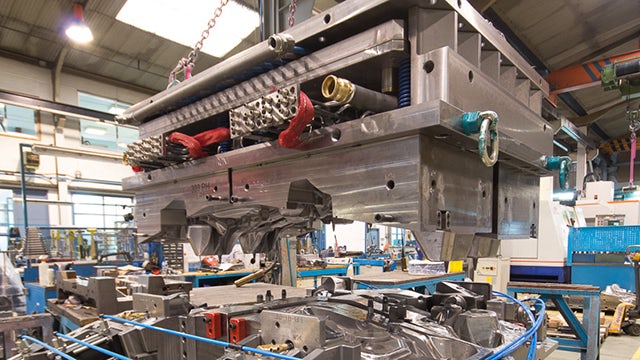 More flexibility, agility and control
NX is used within Grupo Matrigalsa for designing die casting molds and, in collaboration with some customers, for developing other products. The firm's engineers also use NX for the quick assembly of less complex parts, which used to be outsourced to third parties.
Paz particularly likes how easy it is manage libraries and standardize engineering processes with NX. "It is very open regarding usability and the management of the configuration windows, so each user can have the software customized to suit his or her needs. However, we are very structured in our way of working in order to keep a homogeneous design structure. In this way, when an engineer takes on work from a colleague, he or she can continue working on it per established practices and without issues."
According to Paz, "NX offers great stability and excellent performance. He also says that everyone notes that it's very easy to execute version changes. "We usually work with the latest version of NX, while keeping the previous version operative," says Paz. The software update process is simple: Grupo Matrigalsa notifies Siemens Digital Industries Software by email which licenses need to migrate and, through an access code to the company server, the technicians of Siemens Digital Industries Software perform the shift. "It is a very agile process," says Paz, who stresses the excellent support provided by Siemens Digital Industries Software. Finally, Paz notes that, unlike other software systems requiring third-party tools, NX includes the capability to perform finite element analysis (FEA) calculations. With this embedded technology, the company is able to offer a wider range of services to its customers, including deformation simulation.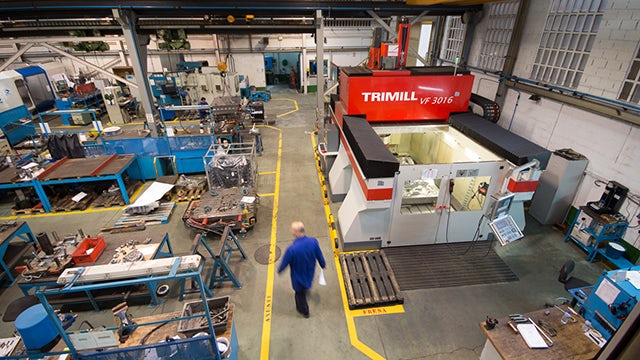 Faster, better, smarter
According to Paz, the use of NX in the engineering area of Grupo Matrigalsa has provided significant flexibility and agility in organizing and developing project work. With NX, the company has substantially reduced development time. Paz explains, "While working with such a standardized but flexible system, especially relative to libraries and structures, the time it takes to complete a project has been greatly reduced. For example, two designers can now work simultaneously on the same project, or different shifts can be established to enhance efficiency. Before NX, it was impossible to work this way because each project was developed by a single engineer."
Paz notes, "With NX, the engineering department has reduced the time it takes per project by up to 80 percent. Today, we typically finish what used to be 1,000-hour projects in 200 hours. Using NX, we are making smarter decisions faster in producing highly complex products." The results are evident; the company achieved record-breaking revenue in 2012.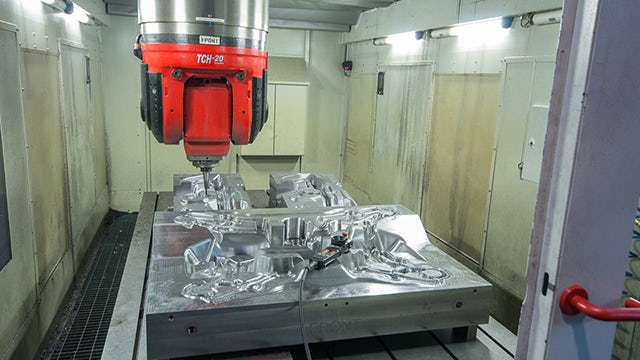 Greater competitiveness, including internationally
In addition, Siemens Digital Industries Software's NX has enabled Grupo Matrigalsa to more easily gain access its overseas clients. "Both in aviation and automotive, and for complex products related to safety, engineering is a value-added service that requires advanced tools to develop and deliver," says Paz. "Internationally, there are names that stand out, that you want to do business with. Working with Siemens Digital Industries Software technology helps make that a possibility, because its software is recognized for being instrumental in helping produce the highest-quality products according to the most demanding timelines. With NX, prospects recognize that you are using perhaps the most integrated design, engineering and manufacturing solution available."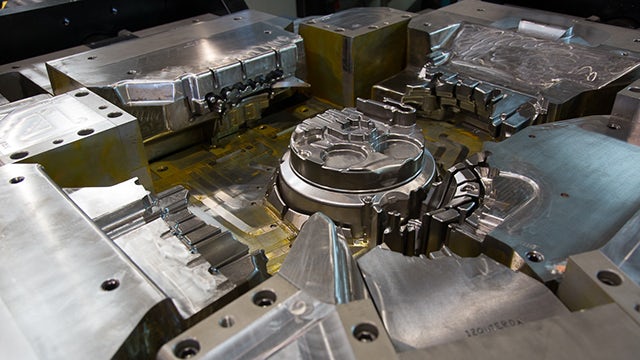 Complete PLM under review
Grupo Matrigalsa continues to acquire licenses of NX to meet it needs. In addition, the group is now studying the possibility of implementing the Teamcenter® portfolio from Siemens Digital Industries Software for complete PLM.