Case Study
Optimizing development process with simulation
Groupe SEB uses Siemens Xcelerator business platform to develop digitalization strategy and improve efficiency
Groupe SEB
As the world reference for small domestic equipment, Groupe SEB operates with a unique portfolio of 31 top brands including Tefal, Seb, Rowenta, Moulinex, Krups, Lagostina, All-Clad, WMF, Emsa, Supor, marketed through multi-format retailing. Selling more than 360 million products a year, it deploys a long-term strategy focused on innovation, international development, competitiveness and client services.
https://www.groupeseb.com/en
Headquarters:

Écully, France

Products:

NX, Polarion, Simcenter Products, Amesim, Simcenter FLOEFD, Solid Edge, Teamcenter

Industry Sector:

Consumer products & retail
Technology for innovating how people live
Groupe SEB is the world reference for small domestic equipment. It operates with 31 top brands including Tefal, Seb, Rowenta, Moulinex, Krups, Lagostina, All-Clad, WMF, Emsa, Supor, which are all marketed through multi-format retailing. By selling more than 360 million products a year with a presence in over 150 countries, Groupe SEB deploys a long-term strategy focused on innovation, international development, competitiveness and client services. It generated sales of 6.94 billion Euros in 2020. Its mission is to make consumers' lives easier and more enjoyable while contributing to better living around the world. Emmanuel Peres, innovation process manager at Groupe SEB states: "Innovation is in the DNA of the Group. We have more than 1,500 people in our innovation community translating consumer needs into specifications, processes and ultimately, innovations. For example, a consumer may want a kitchen appliance with special functions, but the technology is not ready yet. Knowing what they want helps us work in the right direction."
Olivier Pellerin, IT innovation manager at Groupe SEB, is responsible for finding the technologies and tools to support research and development (R&D), industrialization and practices in their processes. He finds data management solutions and looks at the tools used in the entire product development process – from design software for R&D to simulation including computational fluid dynamics (CFD), finite element analysis (FEA) and acoustics. The right mix of tools will support their innovation process, today and in the future.
Pellerin explains, "We follow the 5S methodology at Groupe SEB to store everything at the right place so we can find it when we need it." This methodology helps create processes and workplaces that are organized, efficient and sustainable. "I talk about the 5 Rs, often: the right information at the right place, right time and placed by the right person at the right stage."
Teamcenter® cloud-based product lifecycle management (PLM) software, which is a part of the Siemens Xcelerator business platform of software, hardware and services, enables their teams to work with the same methodology to find information and processes when needed.
Peres adds, "If you look at our portfolio, ranging from cookware to small domestic equipment, they are all following the same process. Of course we adapt the process, but the idea is if you work in Brazil, you can easily access the project in France when you need information. So, it is very important for us to have this available in our systems."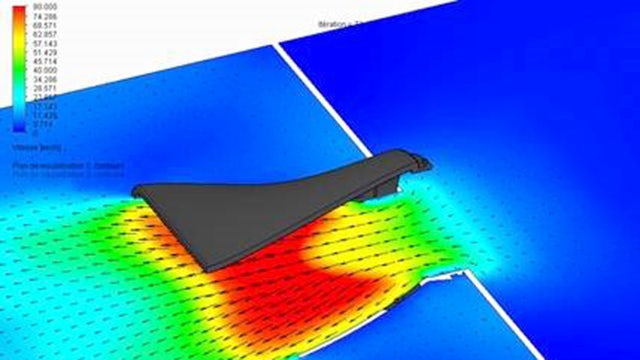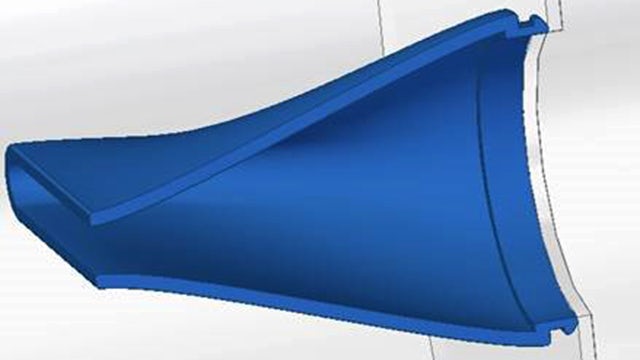 Technology for innovating how people work
As people expect more functionalities and products become more complex, Groupe SEB is responding with an Industry 4.0 approach using digitalization. The heart of their effort is to create a comprehensive digital twin of a product that is accessible to everyone working on the project. The Siemens Xcelerator business platform of diverse tools, tied with Teamcenter PLM makes this possible. With this portfolio, Groupe SEB is leveraging cross-domain engineering, virtual validation and continuous product and process improvement with a closed-loop feedback system supported by cloud-based analytics. Their products' digital twins capture the full design intent and can be used across the entire product lifecycle, including sales and marketing. Using virtual reality (VR) and augmented reality (AR) to develop and market their products is a natural progression in their digitalization strategy.
"We use VR and AR on our products because 3D models and Siemens tools are linked together, so we can develop a product and use this technology to make a product demonstration," states Peres.
They have explored using AR to improve the sales process and increase consumer confidence. "We wanted to see if we could add value with AR based on 3D models created with NX and Solid Edge to help with their marketing by allowing them to display appliances in consumers' kitchens. For example, if you download the free WMF professional coffee machine application (WMF PhotoSimu), you can display a coffee machine in its desired place," explains Pellerin. "The ability for the consumer to see and have the product simulation in their kitchen can be a key factor in the decision making. For example, in Japan where space is limited, the ability to see the product simulation in the kitchen is very valuable."
Peres adds, "This is also true for our development efforts. For example, when we develop a new product, we want to see its size. We want to understand if it can fit in a European kitchen or a Japanese studio apartment. During development, we can ask potential users if the product would fit where it will be placed in their house."
"When someone asks me about AR or VR, the first question is what is the return on investment? I say it is not to save money or gain time, but to avoid losing time. Pellerin continues, "For example, when the marketing team requests a new mock-up, we spend time to create it and send the mock-up to a retailer. When the retailer receives it, they may come back to us and say it is not what they expected. With AR and VR, you can prepare the mock-up, send it to them and quickly iterate what they want. We avoid spending money on many different samples or mock-ups we would normally have to build."
They even reuse their NX™ software and Solid Edge® software 3D models to create images for package rendering.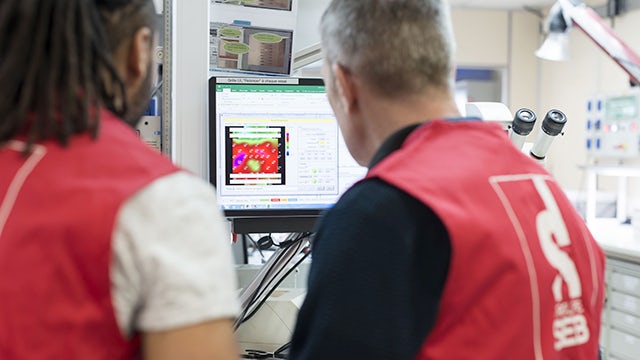 Simulation-driven design
Groupe SEB also uses simulation in their product development process.
"10 years ago, we used simulation to get a result. Now, we use simulation to help us design," states Pellerin.
On the research side, they use simulation to validate new features, marketing requests and product performance. For example, CFD simulation is used to verify that a product's features align with its marketing efforts.
On the development side, they use simulation to verify the aesthetic design, features and marketing requests match. For example, if the aesthetic design changes the shape of the nozzle of a new hair dryer, it may affect the flow and overheat hair. They use flow software after creating the aesthetic design to confirm the performance is acceptable and the flow is not negatively affected by the design change. "We use Simcenter FLOEFD mainly for CFD simulation as it is linked with both of our design software tools," says Pellerin. "It does not matter which design software we are using. If it is a complex product such as a vacuum cleaner, we are using NX and Simcenter FLOEFD. If it is a kettle, we are using Solid Edge with Simcenter FLOEFD. So, this software is very useful to us."
Simcenter™ FLOEFD™ software is used for predictive simulation and test applications in the Siemens Xcelerator portfolio. Siemens Xcelerator allows traditionally stand-alone engineering domains such as electrical, mechanical and software to digitally work together. Since the part was created using Solid Edge, everything will be updated when the NX assembly is opened."
The Groupe SEB research team also uses Simcenter™ Amesim™ software to prepare the performance and specification of new features.
"Simcenter really helps us because most of the time when you are in research or development, there is a transfer of data between both teams. These simulations help us make sure the design can meet the specification. Then, it is easier to pass the project to the development team," Pellerin explains.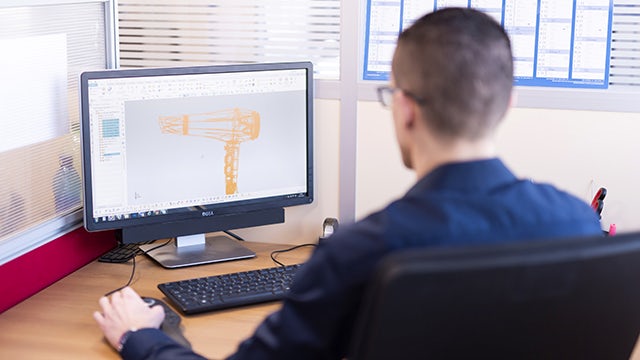 Agility and efficiency are crucial to the bottom-line
One of the unique benefits of working with Siemens is the extensive range of solutions offered in its Siemens Xcelerator portfolio. It provides project and data management, simulation, test and accessibility to the integrated team. The digital twin model can be used by designers in NX and Solid Edge, all on the same system. Having tools available to everyone working on the project increases the team's agility and efficiency.
Pellerin explains, "When we start working on a new product, we are able to link both NX and Solid Edge components with Teamcenter. I can create a new assembly and add a screw from Solid Edge or NX. Then, I can use NX or Solid Edge for the assembly. They both work in the same way to create and modify the assembly and put all components together. Since the part was created using Solid Edge, everything will be updated when the assembly is opened."
An advantage to using Teamcenter is that the project team can include data from external software needed in product development. For example, several years ago, Groupe SEB acquired a new company with its own software. They did not have to convert data from the external software to Solid Edge or NX, they simply added it into Teamcenter and it was accessible to the entire team.
"In case of a modification, we take ownership inside Solid Edge of the external component," says Pellerin. "Without a special task from the designer, the new revision will become a Solid Edge component. So it is very useful for us."
Their goals include improving efficiency by linking requirements, features, marketing specifications, lab tests and lab results to make all existing information reusable for future projects by using Polarion® software. Peres explains, "We are adding more software to our products. We are looking into how to use Polarion for our software specification. We are already using Polarion to grab product specification for the professional coffee machines, but this is just one way of using the tool. We are also thinking about how to improve our own software development."
The digital twin merges digital and real worlds, blurring the boundaries between engineering and process domains. It enables a complete digital transformation for product design and manufacturing companies. Using Siemens' broad portfolio of solutions, Groupe SEB can meet their consumers' current needs and adapt their products to future consumer needs. For Groupe SEB, having the right tools, at the right place and time with open accessibility, enables them to rapidly innovate.