Case Study
Granado realizes significant results with Siemens' advanced planning and scheduling solution
Brazilian consumer goods manufacturer uses Opcenter APS to optimize production processes
Granado
Granado houses five production areas for their different product lines: drugs; cosmetics; waxes, candles and makeup; aerosols, lotions and soaps. Each production area uses different production processes and adopts different cutting-edge production technologies with very high levels of automation.
https://en.granado.eu/
Headquarters:

Japeri, Rio de Janeiro, Brazil

Products:

Opcenter, Opcenter APS

Industry Sector:

Consumer products & retail
Input new information here
Granado is Brazil's oldest pharmacy with roots tracing back to 1870. Rising from humble origins in Rio de Janeiro, the pharmacy expanded quickly, acquiring and building factories. The first Granado store opened in 1917 in the heart of Rio de Janeiro, in front of the Imperial Palace, where it is still in operation today.
Phebo, the country's first luxury perfumery, launched in the 1930s in Belem, Para (Amazon region), incorporating an iconic brand cherished by generations of Brazilians into the company.
Following the vision of Granado's original owners, the company maintains its historical DNA while at the same time remaining relevant in today's world. The company is one of Brazil's finest examples of success, quality and innovation in the health, hygiene, cosmetics, perfumes and personal care segments.
Granado recently began modernizing its industrial plants, product lines and business management systems. The company currently has a modern industrial park in Japeri, Brazil, with five production areas for its different product lines: drugs, cosmetics, waxes, candles and makeup, aerosols, lotions and soaps. Each production area uses different processes and adopts various cutting-edge production technologies with very high levels of automation.
Granado embraces a business model that serves consumers with a retail chain consisting of drugstores, perfumeries and supermarkets across Brazil, over 60 companyowned stores in Brazil and three stores abroad (France, Spain, Portugal).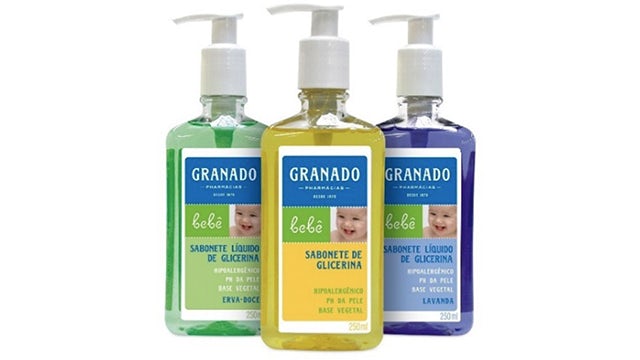 Meeting challenges with Opcenter APS
Granado's big-picture vision included a desire to increase exports and further establish its brand through an intensive international launch of new product lines. Achieving these goals posed significant challenges for the company's supply chain management and manufacturing operations. The primary obstacles to realizing this vision included reducing stockout, increasing agility in production planning and scheduling, improving the supply of materials and optimizing labor use.
To meet these challenges, Granado required better processes and software, initiating the search for a new advanced planning and scheduling (APS) tool. Granado was seeking an upgrade from the enterprise, resource and planning (ERP) solution it had been using. The choice was clear after the company evaluated Opcenter™ Advanced Planning and Scheduling (Opcenter APS) software. Opcenter is part of Siemens Xcelerator business platform of software, hardware and services.
Granado adopted Opcenter APS due to its extensive installed base and client references in Brazil. Tecmaran, a Siemens Smart Expert Partner, was chosen based on their experience, their service standard and the value proposition presented in the selection process.
The solution designed by Tecmaran, in conjunction with Granado's production planning and scheduling team, specified the use of Opcenter Planning (Opcenter PL) to generate the master production scheduling (MPS) with finite capacity and Opcenter Scheduling (Opcenter SC) for detailed scheduling and production sequencing.
"We selected Tecmaran because they offered the best combination of technical knowledge and experience," says Ricardo Stoeterau, production planning and scheduling and warehouses manager, Granado. "They showed us various production scenarios in Opcenter APS where we could consider, together with other variables, our workforce as a production constraint. This helped us make our decision and move forward."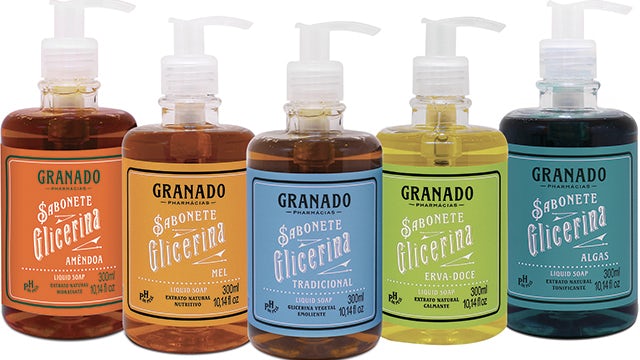 An all-in-one solution
Many companies do not realize that production planning and scheduling are two different subjects, complementary but distinct because each answers different questions.
The first difference is that while planning supports mid- to long-term decisions, scheduling is all about the short term. In planning, companies usually need to work with time buckets, often with aggregated demand or capacity and with a certain level of abstraction. For example, with few details about production constraints concerning what, when, how much, where to make and what are the resources and material required to meet the demand.
Production scheduling, on the other hand, is about the best process to make things, including sequencing and synchronization between production areas but also dealing with immediate changes in priorities, constraints and managing conflicts, like hours or days. Here, details matter because they are key to creating feasible production plans.
After assessing the situation, Tecmaran presented Granado with a solution for planning and scheduling to meet their requirements and strategic targets. The planning solution was developed with Opcenter PL software.
Opcenter PL was modeled around three key elements to fullfill customer needs: equipment and labor capacity constraints, planning of items with independent and dependent demand, and material requirement and planning. Opcenter SC focuses on the short term to deal with daily challenges, but it also works as a support tool for the planning process when it comes to calculating materials needed to meet demand. The key is to generate several different scenarios, compare them and make decisions on what is best for the company.
In addition to its out-of-the-box functionalities, Opcenter APS has a powerful application programming interface (API) that allows for complete configuration and tailoring of the advanced scheduling solution to meet very specific customer requirements. For Granado, Opcenter SC was modeled around four key elements: scheduling rule, order generation, order conversion, and calculation of material consumption.
Opcenter SC is set up to calculate material consumption but allow schedules to be generated despite material shortages. The resulting schedule is then used to calculate and inform on the need for materials for any production scenario. This information is important to supporting any re-scheduling of material acquisition, as well as new emergency demands, and improving communication and synergies between the production planning and scheduling and purchase departments.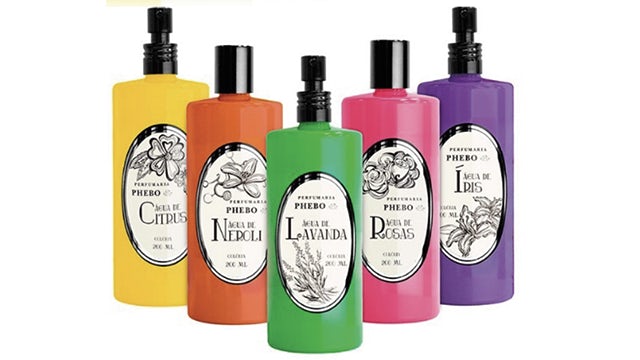 A successful partnership
Granado has been using both planning and scheduling solutions for two years. Since the beginning they have realized significant benefits.
The planning solution modeled in Opcenter PL was the first to be deployed and to bring measurable results as it was deployed in a few weeks. As a result, the time spent on each planning cycle, usually done monthly, has been reduced by two-thirds. This means that not only are decisions made faster but also the time saved is now used to evaluate various production scenarios and find ways of improvement.
The implementation process of Opcenter SC started before the end of the planning solution, but due to many variables and restrictions specific to the different production processes involved it was more challenged. However, results gradually emerged. The most important being the constant savings on labor, whose use is now optimized by distributing the right number of people on each shift and production line.
"During the various phases of the project, the Tecmaran team showed that our decision was the right one," says Stoeterau. "In addition to a perfect integration between the project teams, where their experience has brought us significant benefit, we saw their concern to address our needs, sharing from their past experiences and offering alternatives. We are very pleased with the partnership that offers yearly updates to the solution, showing the potential of Opcenter APS."
Adds Tullio Pitanga, partner consultant, Tecmaran: "We are very pleased to deliver production planning and scheduling solutions that make a difference. The experience we acquired at Granado took our game to the next level. What we provided became strategic for Granado's growth plans and this is what really matters. Of course, we could not achieve this without the close partnership we have with Siemens Digital Industries Software, who provides tools that are reliable, flexible, mature and receive constant return on investment."