Case Study
CAD software provider uses Iray+ to deliver rapid one-click photorealistic rendering capabilities to customers
Lightworks solution enables FirstInvision users to see how their design will look in all aspects
FirstInvision
FirstInvision designs, develops and sells CAD software solutions to the construction, construction management and energy sectors, offering tools for design review, execution planning and visualization. It works with planning offices, prefabricated house manufacturers and industrial timber construction firms in support of construction projects in numerous industries, including energy and utilities.
http://www.firstinvision.de/
Headquarters:

Klagenfurt, Austria

Products:

PLM Components

Industry Sector:

Energy & utilities
Accelerating visualization technology
FirstInvision, a small company based in Klagenfurt, Austria, has been working in the architectural sector for many years, specializing in computer-aided design (CAD) software. One of their applications, CasCADos® software, was developed 15 years ago to provide top-notch architectural CAD software, offering design review, execution planning and visualization tools to a wide range of architects, real estate agents and builders across Europe.
During the development process, FirstInvision originally focused on accelerating the visualization technology in CasCADos by using Microsoft DirectX. Although DirectX provided real-time visualization, they found it did not enable their customers to showcase their work with photorealistic quality. They constantly tried to enhance the visual quality of DirectX by experimenting with light maps, shadows maps and ambient shadows, but always found their customers' designs looked more like drawings than realistic images that other companies were offering their customers.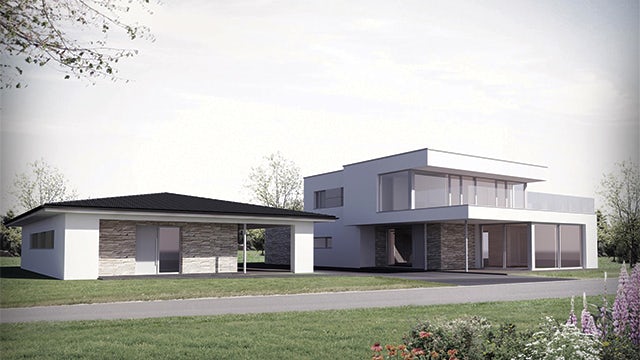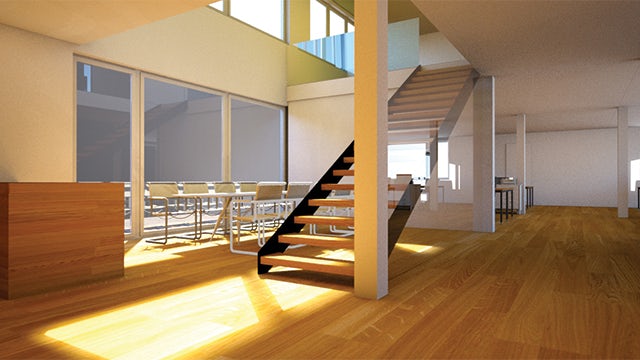 Delivering a one-click rendering solution
FirstInvision had already created a complete catalogue of materials, lighting and objects in their original DirectX library and simply wanted to integrate them with Lightworks' Iray+ software. Lightworks is a Siemens company, which built the Iray+ software development kit (SDK) on NVIDIA's Iray technology, to keep the process simple and user friendly.
Given that FirstInvision had a small customer base, from private users to small and emerging companies, the price-to-performance ratio needed to be carefully considered, while keeping the software as simple as possible. The overall goal was to find a one-click rendering solution that ensured the easiest and quickest workflow for their users. With these objectives in place, FirstInvision also needed to ensure they kept the product available to a wide audience, and not tailor it solely to rendering specialists.
Streamlining the integration process
FirstInvision decided early on that developing their own rendering engine was not an option due to lack of resources, so for six months they tried out a variety of industry leading rendering SDKs. They found the trial integration of Iray+ with CasCADos provided all the functionality they were looking for in a single application.
Iray+ provided the solution for one-click rendering and completed the FirstInvision user interface with a single piece of software, streamlining the integration process of DirectX with Iray+. This helped FirstInvision achieve one of their primary goals of keeping CasCADos available to mass audiences, regardless of expertise.
Iray+ has been integrated into CasCADos for nearly two years, and the FirstInvision team is "quite pleased" they made the right decision, allowing them to deliver one-click photorealistic rendering to their customers. Iray+ has helped FirstInvision to deliver its main objective by providing their customers with the ability to quickly and easily render photorealistic impressions of how their design will look, complete with physically based materials, lighting and shadows.