Case Study
Egicon uses Valor and Opcenter to reduce repair rates by 80 percent while eliminating scrap
Siemens solutions enable electronics manufacturer to turn traceability requirements into added value for their customers
Egicon
Established in 2009, Egicon s.r.l. is an Italian electronics manufacturer producing ECUs, instrument clusters, and human-machine interfaces for the automotive, agriculture, biomedical and aerospace sectors.
http://www.egicon.com/
Headquarters:

Mirandola, Modena, Italy

Products:

Opcenter, Platform, Electronics IOT, Valor MSS Production (vManage), Opcenter Intelligence, Valor Process Preparation

Industry Sector:

Electronics, Semiconductor devices
High-quality electronics manufacturing
Egicon is an emerging, state-of-the-art European electronics design and production house. Based in the Modena region of Italy, the company provides high-quality manufacturing services for industrial sectors including automotive, agriculture, biomedical and aerospace.
Founded in 2009, the company's production wing was established to produce electronic control units (ECUs) for motorcycles, racing cars and luxury automobiles, in accordance with IATF 16949 quality standards. Over time the company began to manufacture additional products including medical devices, in compliance with ISO 13485 quality requirements.
In 2015, the need to provide customers with warranty support and traceability data started the company on a digitalization journey that eventually led to full automation of its manufacturing processes.
"Our search for the most suitable manufacturing execution system led us to Mentor Graphics and Cadlog, its Italian representative," says Michele Magri, production manager at Egicon. "Valor's point solutions and traceability solutions were a perfect fit."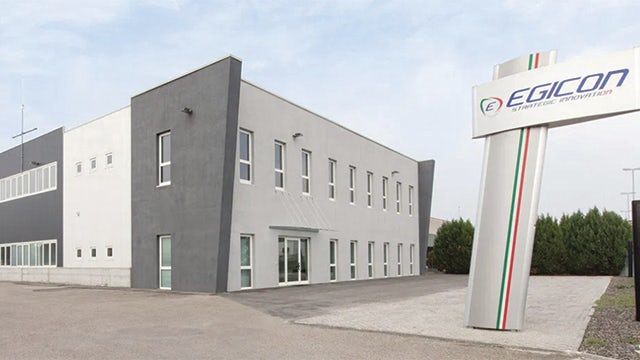 The digitalization journey
"The automation process began with a simple data collection system and accelerated from there," says Magri. "We invested heavily in ECAD and MCAD systems and deployed the Valor® Process Preparation software in order to achieve a single, unified flow of information between our design and production departments. This was especially beneficial in NPI execution."
"Initially, the Valor point solutions package was used to connect our machines, warehouse and assembly and testing processes to our central database, in order to achieve traceability of materials," Magri explains. "Soon after, we realized that the solution was completely suitable for the monitoring of productivity and overall equipment effectiveness. By 2017, all Egicon processes were connected to the Valor system, replacing all manual data collection systems and tracking KPIs in real time. In 2019, we installed the Opcenter Execution Electronics IoT software to improve data collection and gain the benefits of the greater flow of data, which allowed us to benefit from the Opcenter Intelligence Electronics analytics software. We've turned the paperless factory into a reality."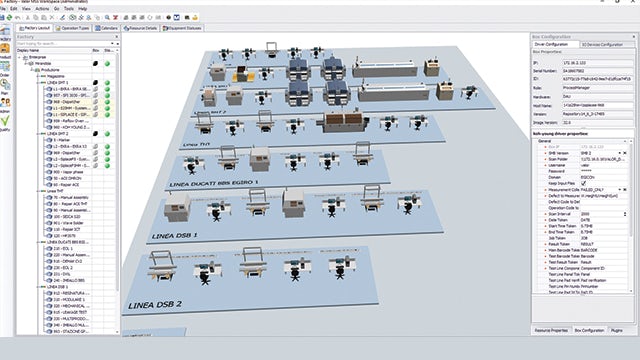 How it works today
With a staff of 60 and yearly revenues of €10 million, Egicon is considered one of the most interesting emerging companies in the field of technology development and production.
Opcenter™ Execution Electronics IoT software is fully integrated into Egicon's production and quality systems, allowing continuous monitoring via the overall equipment effectiveness (OEE) dashboard, enabling managers to see the state of work-in-progress, in real time. The quality department is instantly notified regarding quality events, leading to a significant reduction in waste-related costs.
The Valor and Opcenter solutions at the core of Egicon's production systems are part of Siemens Xcelerator business platform of software, hardware and services. Egicon releases at least 200 new product introductions (NPIs) or updates for review each year, and the Valor Process Preparation suite manages all product changes and releases.
Valor Material Verification verifies that all materials and tools are set up before assembly, improving efficiency and quality. The software also provides maximal flexibility by supporting functions such as alternate parts, an approved vendor list (AVL), free feeder positioning, dynamic alternate positions, blocked material and safe splicing.
Opcenter Execution Electronics IoT and Opcenter Intelligence Electronics provide comprehensive, Industry 4.0-ready shop floor data collection and analytics, which connect to all the processes and machines for data collection and full traceability. Customers are assured of the highest levels of traceability (IPC1782 levels three and four) at no additional cost.
Egicon, which previously had a one-month lead time for quality and production reporting, now offers these services in real time. "Now I can get instantaneous updates on all our manufacturing processes, without leaving my desk." says Magri. "I know that the systems are checking that everything is okay, instead of me – so I can spend my time on innovation and improvements."
"Using the tools provided by Mentor Graphics and Cadlog, we are able to reduce our repair rate from 30 ppm to six, and achieved a scrap rate of zero percent in 2019," Magri explains. "Our customers appreciate the improved levels of service, and thanks to these innovative solutions, we can often anticipate their quality system requests. This has increased our customers' level of confidence in us and helps us to attract new business. We are using Valor point solutions to avoid manual registration of quality events, and we are using the Valor foundation for monitoring the work in progress. Elimination of scrap product is related to real-time monitoring of quality events and is a result of continuous improvements ensured by the manufacturing analytics platform."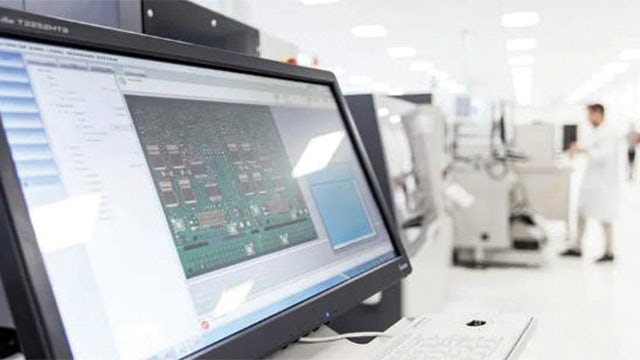 Future plans
Moving forward in the Industry 4.0 vision, Egicon plans to leverage the ISA95 data connectivity layers to drive excellence using applications such as analytics and machine-to-machine (M2M) and other micro-solutions.