Case Study
Packaging machine manufacturer uses 3D CAD to design new machines rapidly and cost-effectively
Solid Edge enables Doroti Pack to build premium-quality packaging solutions for food products
Doroti Pack
Doroti Pack operates a factory in Hungary to develop and manufacture premium-quality packaging solutions for food products. DorPack machines are individually designed to meet the costumers' needs and product parameters. DorPack machines are used in packagingr food products (fresh meats and other meat products, dairy products, baked goods, confectionery, ready meals and fish) and also for medical instruments, devices and other industrial parts
http://www.doroti.hu
Headquarters:

Csót, Hungary

Products:

Solid Edge
Premium-quality packaging solutions for food products
Doroti Pack Kft. is a Hungarian engineering company that develops and manufactures premium-quality packaging solutions for food products. The company's DorPack brand machines are individually designed to meet customers' requirements and product parameters. Primarily used in the food industry, especially in the meat, poultry and dairy sector, the machines are also used for packaging medical instruments, devices and other industrial parts.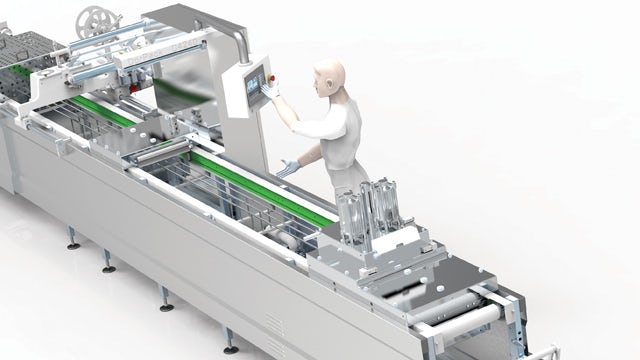 Limitations of 2D design
For more than 20 years, Doroti Pack has specialized in packaging machinery. Initially, the company's primary focus was renovation and repair of thermoforming machines. For this purpose, designing in a 2D-based development environment was adequate and satisfactory.
After the European Union accession of Hungary, the demand for new machines increased and the company expanded production accordingly. Doroti Pack soon realized that 2D computer-aided design (CAD) software was not effective for developing new machines, and it sought to adopt 3D design.
After a thorough market survey and analysis of available solutions, Doroti Pack decided to implement Siemens Digital Industries Software's Solid Edge® software. The main reason for the decision was that Solid Edge was available with a user-friendly Hungarian language interface, and was supported and serviced by Enterprise Group, a local Siemens solution partner. With the Enterprise Group's excellent consulting and training of employees, the implementation was completed very quickly and the first project was begun.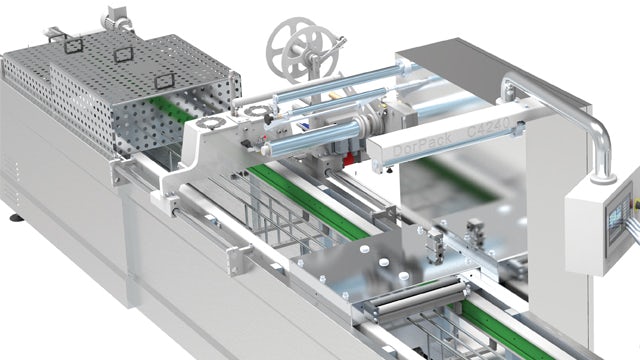 Fast and cost-effective design process
During the design process of the new DORPACK C5680 packaging machine, Solid Edge enabled Doroti Pack engineers to swiftly transform pre-existing component designs to fit the new machine. "With Solid Edge it is much easier to visualize connections and mountings compared to the previously used 2D software," says Szabolcs Horváth, design and installation engineer at Doroti Pack.
Doroti Pack employees regularly consult with Enterprise Group, and its training courses helped them gain a deep understanding of the software and its features. Currently, Solid Edge is being used for designing all new machines and for evaluating different models and components.
Doroti Pack uses the traditional modeling approaches of Solid Edge for cutting tool design, and synchronous technology to edit imported models. The assembly design environment of Solid Edge helps the company assemble the entire machine and check for interferences before the manufacturing process, thereby minimizing errors, scrap and rework. The drafting environment also helps accelerate the design process.
Doroti Pack's production facility includes computer numerical control (CNC) milling and turning machines. The company manufactures components and assembles its own machines.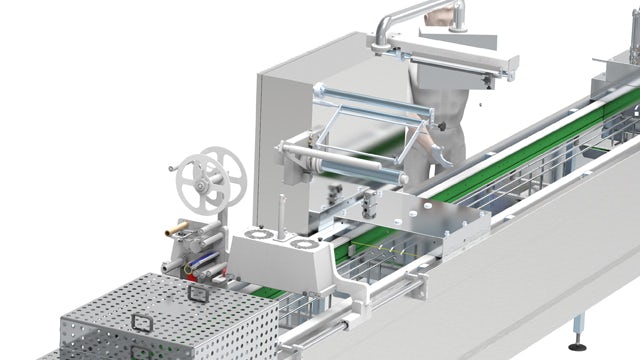 Investment in the future
To support future growth and optimize production, Doroti Pack's management team plans to invest in new machining centers. The company also plans to invest in Teamcenter® software, also from Siemens Digital Industries Software, for product data management (PDM). Teamcenter is fully integrated with Solid Edge, and will help Doroti Pack manage its engineering change requests and orders.