Case Study
Using Teamcenter helps automotive exterior trim maker improve product quality
Dongjian substantially improves R&D process, cutting time and costs
Dongjian Auto Accessories
Guangdong Winbo-Dongjian Auto Accessories Manufacturing Co., Ltd. specializes in the research, design and manufacturing of automotive exterior trim components.
http://www.dongjian.cc/en/
Headquarters:

Foshan, China

Products:

NX, Teamcenter

Industry Sector:

Automotive & transportation
Specializing in automotive exterior trim components
Designing and manufacturing automotive exterior trim parts is an emerging industry closely linked to the development of the automotive industry. This industry is fiercely competitive in the Chinese market as well as globally. As the launch cycle of new models gets shorter, individualized requirements are increasing and the design of automotive exterior trim parts is changing rapidly. Like other manufacturing enterprises under pressure due to ever-increasing changes, the challenges of Guangdong Winbo-Dongjian Auto Accessories Manufacturing Co., Ltd. (Dongjian) were growing at an accelerating rate, especially relative to its need for more scalable research and development (R&D) and efficient manufacturing.
Dongjian was established in 1994 and specializes in automotive exterior trim components. The company is now one of the largest manufacturers and exporters of automotive exterior trim parts in China, with more than 3,000 employees, including more than 200 professional engineers and designers. The company's brand "WINBO" has become a famous trademark that embodies Dongjian's reputation for excellence.
As early as 2006, Dongjian had been looking at product lifecycle management (PLM) systems in hopes that a solution covering the whole product lifecycle would help optimize business processes and solve practical problems. During the preliminary selection of PLM systems, Dongjian faced a number of challenges. According to Xia Yanhua, R&D director at Dongjian, implementing PLM required restructuring business processes and renovating the company's operations, which involved defining and reconstructing such factors as organizations, processes, systems and methods.
"There was a lack of overall information planning, and an inability to select a PLM system according to our own business requirements," says Yanhua, "We also lacked a clear understanding about how to connect various systems, which led to unclear definitions of a PLM system, posing big difficulties for implementation. Therefore, it was essential that we clearly understood what we wanted."
Dongjian was pressed to solve a number of pressing issues, especially related to R&D bill of materials (BOM) data. Previously, all BOMs were compiled in Excel® spreadsheets, which led to poor version management and control as well as data errors. Another issue was change management. "In our industry, we frequently deal with small batches and multiple variants with frequent changes required by our customers," says Yanhua. "A lot of drawings need to be changed. In the past drawings, they were managed in folders, which made it impossible to effectively manage drawing versions. A third issue was volume. On average, Dongjian has more than 100 concurrent R&D projects in process every month. In this area, we really needed a significantly improved project planning capability."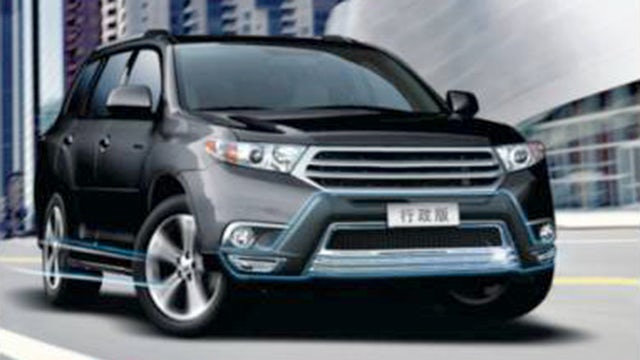 IPD and PLM
After considering several PLM system providers and consulting firms, Dongjian chose to work with Siemens Digital Industries Software partner WiseRDM for services and selected Teamcenter® software for its complete PLM requirements. Dongjian liked WiseRDM's holistic approach, which combined integrated product development (IPD) with Teamcenter. The approach was aligned with the company's ideas about R&D best practices, and management felt it would help foster a successful PLM implementation. "I was confident that WiseRDM's professional services and experiences and Teamcenter, the world's most widely used PLM solution, would result in a quick and successful system implementation," says Yanhua.
For Dongjian, IPD represents a method of new product development management that enables manufacturers to cut time-to-market, increase profitability and make product development more effective by restructuring processes. WiseRDM provided an integrated solution, combining R&D process optimization and PLM implementation services. This helped Dongjian integrate customer relationship management (CRM) and enterprise resource planning (ERP) systems with product development solutions such as NX™ software from Siemens Digital Industries Software.
In August 2010, Dongjian began its IPD system optimization project with the implementation of Teamcenter. After two months of R&D work and training for project implementation teams and system administrators, Dongjian was ready to start system development and testing. In January 2011, the PLM project officially went live.
The company's R&D center realized a breakthrough in BOM management, forming a BOM chain from design BOM through material BOM to processing BOM. The BOM chain enables a seamless data connection between various businesses, and subjects each piece of BOM data to strict version management and control. This reduces data error rates and decreases changes due to data BOM errors by more than 20 percent.
Dongjian completed the PLM deployment with great results and attained the company's anticipated objectives. Yanhua explains, "Using Teamcenter for R&D data management, the company laid a solid foundation and optimized its R&D process. Dongjian was also able to categorize products, customize the processes according to those categories, align plans at various levels in the project development process, strengthen the execution and monitoring of such plans, and enable collaboration with the original ERP system and CRM systems."
The ERP system provides guidance for production management and material control, and connects other company systems. The BOM system is the information technology (IT) tool that Dongjian used to integrate and manage the company's business segments. There is now a smooth information flow from product R&D to technological design, purchasing to manufacturing, etc., with improved R&D efficiency and data accuracy. The ability to re-use a large amount of components and R&D knowledge has not only significantly reduced product costs, but also enabled the company to shorten the R&D cycle and improve product quality.