Case Study
Enhancing data accuracy to reduce time spent on digital model queries by 50 percent
Dongfeng Liuzhou Motor leverages Teamcenter to develop fully configured BOMs that enhance custom products
Dongfeng Liuzhou Motor
Founded in 1954, Dongfeng Liuzhou Motor Co. has more than 5,700 employees. The company is one of Dongfeng Motor Group's production bases, producing commercial vehicles and passenger cars. It is the main center for conducting R&D for the group.
http://www.dflzm.com.cn/
Headquarters:

Liuzhou, Guangxi Zhuang Autonomous Region , China

Products:

Teamcenter

Industry Sector:

Automotive & transportation
Overcoming an inefficient system
Based in Liuzhou, China, Dongfeng Liuzhou Motor Co., Ltd. (Dongfeng Liuzhou) is one of Dongfeng Motor Group's production bases, producing a wide range of commercial vehicles, including tractors, dump trucks, electric logistics vehicles and passenger cars as well as sport utility vehicles (SUVs), sedans and electric vehicles. Dongfeng Liuzhou is also the primary research and development (R&D) center for the group. The company caters to domestic and overseas markets, including the Americas, the Middle East and Africa. Founded in 1954, Dongfeng Liuzhou has more than 5,700 employees.
The company's existing digital models could only be used to produce 2D computer-aided design (CAD) drawings and were not systematically managed. The Dongfeng Liuzhou design departments needed to collaborate more closely due to the increase in the types of designs required, such as hybrid and electric vehicle technology, but this was not possible with their existing software.
More advanced vehicle models, which required increasing amounts of data, soon exposed problems caused by ineffective data use and management, including the lack of full model configuration management and fully configured bills-of-material (BOM). This resulted in a growing number of single vehicle BOMs, creating a system that was time-consuming and costly.
To meet this challenge, Dongfeng Liuzhou implemented Teamcenter® software, which is part of the Siemens Xcelerator business platform of software, hardware and services. This helped enable Dongfeng Liuzhou to improve its R&D management and structural process management, resulting in significantly increased efficiency and accuracy.
Outdated data management creates long project cycles
Dongfeng Liuzhou's production was plagued by inefficiencies and problems with model accuracy. The company's existing data management tool could not meet their design needs; it was neither fast enough nor able to handle the depth of detail increasingly required for Dongfeng Liuzhou's vehicle designs.
Dongfeng Liuzhou's design teams were finding it impossible to use their existing tool design management (TDM) to collaborate in real time across disciplines and design processes. They found that collaboration was only possible on finished designs, a factor which significantly slowed the production process.
With each part of CAD and BOM data management being handled in separate processes, the design requirements had to be dealt with consecutively, which also affected accuracy as they passed from one team to another.
Although Dongfeng Liuzhou's modeling engineers were able to manage digital models, they could only process partial inspections at any one time on their personal computers, which meant the team could not inspect the entire design as a single entity. Often, the entire vehicle model was too large for the company's outdated software to handle. The modeling engineers were unable to inspect systems and subsystems simultaneously, resulting in a significant increase in project cycle length and cost issues that only came to light at the production stage.
As departments were not able to collaborate during the design process, colleagues had to rely on spreadsheets to share information and track progress, which increased the risk of human error while hindering attempts to make meaningful improvements to the management system.
Expert partner implements tailored solutions
Dongfeng Liuzhou approached Shanghai Real Information Technology Co., Ltd (Shanghai Real Information Technology) as they had a strong track record in vehicle R&D and product lifecycle management (PLM) for more than 15 years. Shanghai Real Information Technology suggested that Dongfeng Liuzhou use Teamcenter to facilitate the sharing of large amounts of data between departments.
Shanghai Real Information Technology is a Siemens Digital Industries Software Expert Partner in Simcenter® software testing solutions, which, like Teamcenter, is part of the Siemens Xcelerator portfolio, the comprehensive and integrated portfolio of software, hardware and services. Siemens recognizes partners that demonstrate expertise and competency in one of its solutions. These partners are validated by customers and Siemens for demonstrating their superior business and technical acumen.
Shanghai Real Information Technology used the Siemens value delivery methodology (VDM) implementation by standardizing the process. Together with Dongfeng Liuzhou, Shanghai Real Information Technology created a joint project team to transfer the system operation, maintenance and support capabilities during the implementation process and ensure that after the project went live, Dongfeng Liuzhou's engineers could manage the system, its basic operation and maintenance on their own.
Working closely with Shanghai Real Information Technology, Dongfeng Liuzhou was able to build systems and basic database information. This included the master data of materials, 3D digital models, 2D drawings, BOMs, documents, change data, etc. The basic data was stored in Teamcenter as a structured library to achieve an effective data sharing and permission allocation, while also improving the design re-use rate.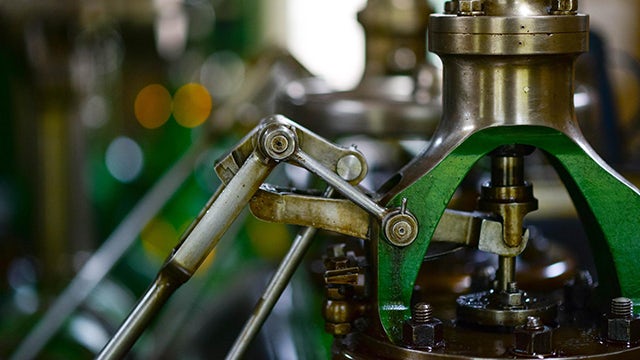 Teamcenter enables real-time management of model data
Shanghai Real Information Technology reorganized Dongfeng Liuzhou's product data structures to better manage their R&D data. There were two parts to this process: sorting historical product data and building fully configured BOMs.
Implementing Teamcenter enabled Dongfeng Liuzhou to better manage parts, 3D design collaboration, the drawing and document library, standard parts classification and fully configured BOMs as well as process, authority, organization and change management and office integration.
Shanghai Real Information Technology was able to standardize Dongfeng Liuzhou's existing historical data by using Teamcenter for guided management and applications, as well as to conduct real-time management and verification of their existing R&D vehicle model data.
Accurate digital model data and precise product data structures now provide accurate, real-time data support across all production and manufacturing departments.
Shanghai Real Information Technology and Dongfeng Liuzhou divided the project implementation into system function construction and business application operation and maintenance. The function construction took nine months, and the operation and maintenance is ongoing.
Realizing impressive results with Teamcenter
Dongfeng Liuzhou uses Teamcenter for R&D management and structural process management across their commercial vehicle and passenger vehicle divisions.
Using Teamcenter enabled Dongfeng Liuzhou to cut the labor cost of modeling engineers by 30 percent, 50 percent of which was spent on model queries, and reduce the time spent on report outputs by 90 percent. At the same time, data accuracy increased by 95 percent.
"By using Teamcenter we have removed the existing data inconsistencies and helped us reduce product delivery delays," said Chen Lai, project lead at Dongfeng Liuzhou.
By using digital prototypes, Dongfeng Liuzhou is able to detect design and manufacturing issues much earlier in these respective processes, which reduces the design and manufacturing rectification tasks, thereby shortening the product development project cycles.
"Using Teamcenter has enabled us to greatly shorten the vehicle development cycles and improve the product development quality," says Luo Li, PLM division lead at Shanghai Real Information Technology.
As Shanghai Real Information Technology was able to customize the software to the customer's needs it has built a commercial vehicle-based made-to-order (MTO) design mode based, on the business model of Dongfeng Liuzhou's Commercial Vehicle Division. The partner also helped Dongfeng Liuzhou to build a fully configured vehicle BOM management system.
Further, Dongfeng Liuzhou also constructed a standard component library and diagram document knowledge base to improve the design re-use rate. It also enhanced sustainability/green initiatives by gradually decreasing offline processes and design data transfers, improving paperless office capabilities and achieving a sustainable environment for enterprise development.
"This project has enabled us to realize the digital R&D business management, laying a good foundation for our manufacturing digitalization in the future," says Lai. "We have benchmarked with digitally advanced automotive companies in China and achieved rapid implementations, shortening the gap with the industrial benchmark and developing our R&D business."
Going forward
The number of PLM users in Dongfeng Liuzhou has increased from about a dozen to nearly 400. The expansion plan includes the engine division and the commercial vehicle division, so the number of users will continue to go up.
Dongfeng Liuzhou's Commercial Vehicle Division plans to continue to use Teamcenter to realize an even better integrated design and manufacturing process.