Case Study
Dongfeng Nissan takes Chinese automotive engineering to the next level with Simcenter solutions for driving
Homegrown Venucia brand tailors vehicle quality and comfort aspects to Chinese consumer preferences
Dongfeng Motor Co.
A business unit of Dongfeng Motor Co., Ltd., Nissan's joint venture with Dongfeng Motor Group Co., Ltd, Dongfeng Nissan Passenger Vehicle is responsible for research and development operations, manufacturing and distribution of passenger vehicles in the Chinese market. Dongfeng Nissan has four plants (the Huadu factory, Xiangyang factory, Zhengzhou factory, Dalian factory) as well as the engine branch and technology center. The company employs about 19,000 people.
https://www.dongfeng-nissan.com.cn/
Headquarters:

Guangzhou, China

Products:

Simcenter Products, Simcenter Amesim, Tecware, Simcenter Testlab

Industry Sector:

Automotive & transportation
A top player in China
Nissan is a company that knows what customers want. Part of its success is due to the fact that the company customizes locally and creates alliances with other automotive powerhouses. Probably the best known is the Renault-Nissan alliance with its outspoken chairman Carlos Ghosn. But RenaultNissan isn't the only alliance that is making headlines: the group's joint venture, the Dongfeng Nissan Passenger Vehicle Company (Dongfeng Nissan), is beginning to replicate the same magic in the Chinese market, especially in the sport utility vehicle (SUV) and crossover vehicle (CUV) market segments.
In fact, SUVs are where all the growth is happening in the Chinese automotive market. SUV sales started growing faster than sedan sales in 2010. The trend continues: about 29 percent of all passenger vehicles sold in 2015 were SUVs.
It's good news for the major global car companies that have been selling SUVs to affluent households in China and elsewhere for years. The German-influenced Shanghai Volkswagen Tiguan remains the second-bestselling SUV on the Chinese market today. But what is surprising is that homegrown Chinese models and domestic automotive brands are starting to dominate this market with eight SUVs in the top ten. This is truly something new in the Chinese automotive business.
The Dongfeng Nissan X-Trail was one of the first vehicles built on the modular Renault-Nissan platform in China, making the most of this global giant's efficiency in engineering. In addition, the Dongfeng Nissan X-Trail is loaded with advanced features that Chinese consumers adore, including Active Ride Control, Active Engine Braking, and Active Trace Control to help deliver quality and comfort for the driver and passengers. The Chinese version was so successful that the company saw a need for more customization, and sought assistance from the Dongfeng Nissan technical center.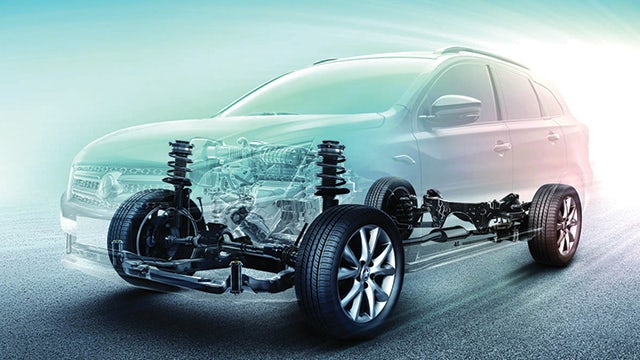 Creating a homegrown brand
Engineering and customized tailoring for ride and handling (R&H) and other quality comfort issues happens at the Dongfeng Nissan technical center, the largest passenger vehicle technical center in southern China. Working with leading suppliers and other Nissan research and development centers around the world, the Dongfeng Nissan technical center continuously provides technology and vehicles that are up-to-date, reliable, and a pleasure to drive for the Chinese consumer.
With a focus on being ahead of the game, Dongfeng Nissan came up with the idea for a homegrown Chinese car brand in 2010 with the launch of the Venucia brand. Today, the Venucia brand family offers a full lineup of popular vehicles ranging from the Venucia e30, similar to a Nissan Leaf, to the recently launched Venucia T90. Unveiled at the Beijing Auto Show in April 2016, the Venucia T90 is set to be the new flagship with its sporting coupe-SUV shape reminiscent of the BMW X6.
"We hope Venucia can become the most popular Chinese brand, and we will continuously create a better quality car for our customers," says Wu Zhaoming, driving dynamics and simulation analysis engineer at the Dongfeng Nissan technical center.
"The Chinese automotive industry develops very fast, and there is rapid growth in homegrown brands, like the Venucia," Wu explains. "Because the Venucia family is engineered and developed here in Guangzhou, we can move very quickly when it comes to research and development. We can make improvements fast. We need to maintain a competitive advantage in this market, and develop more competitive and appealing cars with every new Venucia. This is our challenge every day."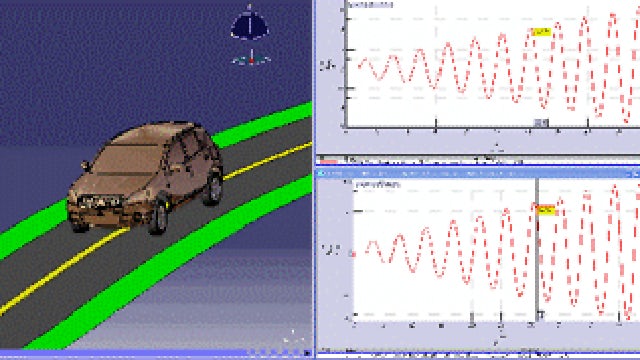 The challenge of driving dynamics
Wu Zhaoming and his team at Dongfeng Nissan have opted to focus on driving dynamics improvements, including speeding up performance analysis and improving model and calculation accuracy.
"Before, all our brands were developed in Japan," says Wu. "A few years ago, we decided to develop our own Chinese brand, Venucia, dedicated to the Chinese market. We needed to bring our CAE technology up to speed during the development phase. We selected Simcenter Engineering services to help us ramp up our simulation capability quickly by implementing Simcenter solutions for driving dynamics. At Dongfeng Nissan, we work with excellent suppliers like the Simcenter Engineering team so that we can get best technology and performance in the next generation of our car models."
Updated full vehicle process
A recent full vehicle project at the technology center was based on the popular Nissan Qashqai. The team at Dongfeng Nissan used Simcenter™ Motion software to simulate ride and handling stability. They performed a full-vehicle fatigue analysis, using Simcenter's Durability software and the time waveform replication (TWR) technology. Simcenter Tecware™ software was used for the time domain and frequency domain test data process.
Other teams looked at the engine mount using a co-simulation between Simcenter Amesim™ software and Simcenter multibody simulation software and examined the noise, vibration and harshness (NVH) issues using Simcenter simulation solutions for NVH.
"Our target is to make the new Venucia vehicles better than the originals, performance-wise," adds Wu. "To do this, our team focused on driving dynamics."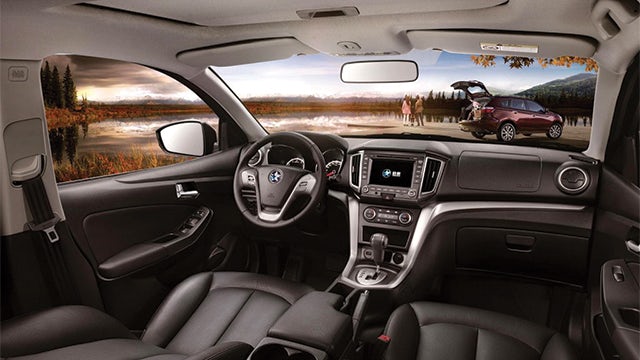 Quality driving dynamics
Driving dynamics is one of the primary ways to define the quality of a car. While developing a vehicle, engineers must carefully balance conflicting performance characteristics. A large variety of passenger comfort and vehicle handling factors have to be considered, such as drivability, stability, agility and control. But at the same time, those factors must be combined with achieving a high level of ride comfort and low road noise levels. On top of that, the increasing integration of active control systems adds even more complexity to this challenging task.
The Simcenter Engineering team helped Dongfeng Nissan integrate an advanced driving dynamics solution. It was critical that vehicle handling, durability and NVH were handled in parallel from concept to vehicle refinement.
Together, they frontloaded design decisions relating to suspension and chassis engineering that would affect the ride and handling and balanced the various attributes. Moreover, they created a scalable vehicle handling platform to simulate components, actuators and the vehicle itself from functional models to detailed multibody models.
"We addressed many problems with the Simcenter driving dynamics solution. In just four years, our driving dynamics experience grew from zero into a very competitive simulation solution using the modeling software and driving dynamics methodology," says Wu.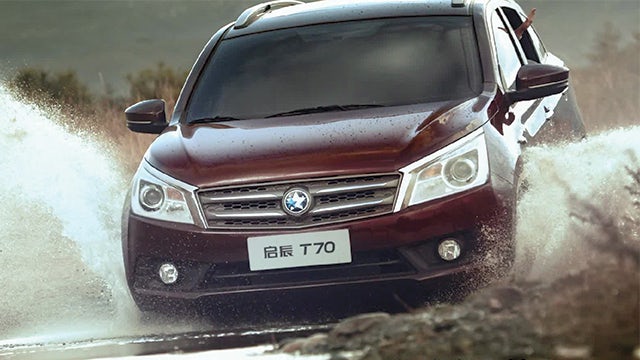 To tailor and improve ride and handling of the new Venucia model to the needs of the Chinese market, the team started by testing and benchmarking the original vehicle, the Nissan Qashqai. The tests included fullvehicle, road-based ride and handling testing as well as independent chassis testing. From this information, the team set its improvement targets.
From there, the team started to model the vehicle in Simcenter multi-body software, creating a front and rear suspension with certain flexible parts as well as a full vehicle model for comfort. After evaluating the parameters, the team used the Simcenter's driving dynamics solution to perform a full vehicle ride and comfort analysis. This multibody analysis was enhanced and validated by correlating simulation and test results. From this analysis, the engineers could fine-tune the suspension to meet the performance requirements. Overall, with these steps, Wu and his team improved ride and handling performance of the new Venucia model via simulation.
"We were able to improve the suspension, handling, comfort and safety of the whole vehicle using Simcenter simulation solutions for driving dynamics," adds Wu Zhaoming. "Today, we can perform a top-quality driving dynamic simulation by ourselves in the early phase of digital development, and compare the analysis with our test results."
"The success and dedication of Simcenter Engineering helped us improve our technical ability," Wu adds. "This is not possible with other software suppliers. Simcenter solutions are fully integrated in our process from product market positioning to performance target setting and test validation, With this, we can develop excellence in driving dynamic performance and create even better new products for our customers, like the new Venucia T90 and other exciting new Venucia models in the future."