Case Study
Adopting an integrated approach to optimize additive manufactured components
Using NX enables the Digital Manufacturing Centre to provide a complete solution from design to manufacture
Digital Manufacturing Centre
DMC is an end-to-end additive manufacturing services provider delivering end-use-ready components to customers across a wide range of indus-tries. The company's capabilities include extensive experience in designing parts for additive, as well as manu-facturing, which takes place at a state-of-the-art facility located at Silverstone Park, one of the UK's foremost technology hubs.
https://www.digitalmanufacturingcentre.com/
Headquarters:

Silverstone, Northamptonshire, United Kingdom

Products:

NX

Industry Sector:

Automotive & transportation, Aerospace & defense
Taking an engineering-first approach
Additive manufacturing (AM) is proving to be a huge advantage for many companies, enabling them to achieve the accelerated development that was previously available only in specialty areas such as the motor sport sector, where speedy production of one-off parts is a regular requirement. In spite of this benefit, there is one significant challenge: the specific requirements of the AM process sometimes take precedence over the design and optimization of components. Recognizing this potential limitation led to the founding of the Digital Manufacturing Centre (DMC).
As Nigel Robinson, DMC's chief operating officer (COO), explains, "The DMC is all about applying a high-performance mind-set to engineering design. We combine expertise in additive manufacturing with a deep understanding of a component's application. We go back to the original engineering concept so that we can under-stand the issues, such as load or thermal environment. We do not simply provide a manufactured part; we assist with design to create the optimal solution."
High-performance engineering consultancy KW Special Projects led collaboration between industry leaders and strategic partners to set up the Digital Manufacturing Centre. With support from regional development funds, DMC went live in the spring of 2021. In purpose-built premises at the world-renowned Silverstone Park, it is both a digitally connected production facility and an innovation hub with a multi-disciplinary team. Providing services in polymer, metal and silicone additive manufacturing as well as machining and inspection, the company delivers full traceability throughout the production process. It works with customers across every industry from aerospace and defense to marine and medical.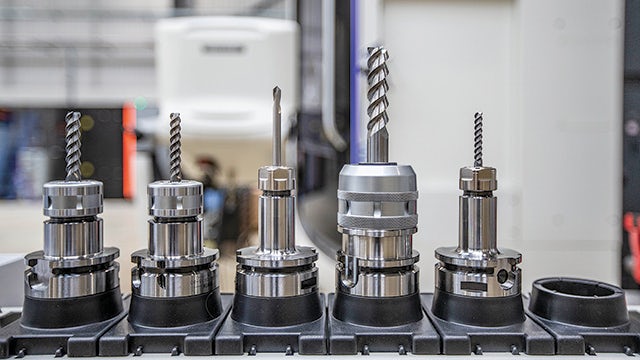 NX delivers results
DMC was established to create an effective and efficient manufacturing process that would deliver the highest-quality components and reduce production time for prototypes and serial production. It was clear the right toolset had to be adopted from the start so DMC chose NX™ software, part of the Siemens Xcelerator business platform of software, hardware and services. This provides all the capabilities required for additive manufacturing and enables users to create and optimize parts, including those with highly complex geometry. The result is an optimized design that can be printed in 3D.
"I've worked with NX for six years and knew it was the best choice for us," comments David Thorne, metals application engineer at DMC. "I've used other solutions but always found NX was the easiest to use and teach.
Robinson notes, "The future of manufacturing is all about connectivity and that is not just about gathering data for manufacture but influencing all the prior processes. We aim to play a part in the overall design process and consider the creation of a comprehensive digital twin to be critical."
"NX allows us to interact with our customers' CAD models and by looking at the role and interaction of components we can recommend the most optimized manufacturing method," says Thorne. DMC specialists may, for example, advise on a change of shape or material, selecting from a full dashboard of polymers and metals. They assess physical attributes such as the expansion and contraction of materials to ensure quality and performance.
"NX has already been of benefit as I've achieved things I could not do before," says Thorne. "On one project, we were able to halve the weight of an automotive component by manipulating the geometry and changing from aluminium to an alloy. Although the part looked exactly the same and retained its load-bearing strength it was 50 percent lighter. We then used NX to validate and demonstrate the changes we'd made so that the customer was completely satisfied."
An educational mission
According to Robinson, DMC has a strong educational mission and is working with local and national schools, colleges, universities and technology centers to share expertise and help develop the next cohort of engineers. "Across various industries we find there is still a gap in understanding what is possible and it is our role to inspire companies. Additive manufacturing will not replace traditional machining but it is applicable in so many situations and we want to illustrate its potential," he says.
"Our specialty is additive manufacturing across all industries whereas our customers may be specialists in one sector and unaware of the possibilities," adds Thorne. "We have found that we need to show our customers their own capability, because sometimes they do not realize what they can achieve. For that reason the first questions we ask a customer are all about the engineering application and their priorities. If we understand the purpose of a component, we can potentially improve both design and production. At the same time we can provide evidence to show exactly how that can be done."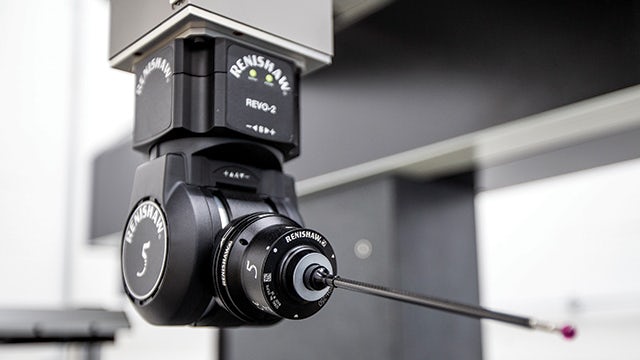 Connectivity is crucial
NX is used for modeling, topology optimization, the additive build preparation process and communication with the printing machines. It is completely integrated into DMC's workflows. "All our data is stored in one central location so we do not have to transfer it and it keeps expanding as we grow," Thorne continues. "In terms of postprocessing, NX meshes with our machine control software to provide seam-less connected processes. We are conducting a trial on the process of connecting straight to Renishaw machines. We also have 3D Systems, RPS, Statasys and EOS machines and NX reads the data from these machines too," he says.
"When we selected our own partners the main consideration was connectivity; and we aim to be part of a robust, connected supply chain for our customers," says Robinson. "The integrated nature of the NX end-to-end additive manufacturing work-flow means we don't need to have multiple pieces of software from different vendors. As there is no need to transfer data between systems, our processes are more efficient and we can minimize delivery time and maximize quality. It's this sort of connectivity, particularly between customer and supplier, that we want to promote," he concludes.